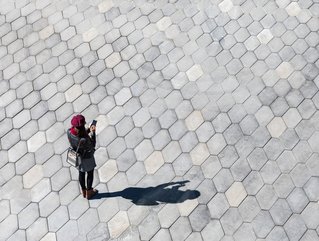 Mary Shea, VP, Global Innovation Evangelist at Outreach, talks about the evolving role of the B2B sales leader and the problem of 'shadow IT'
Outreach is the largest and fastest-growing sales engagement and intelligence platform provider. Valued at £3.17bn, Outreach has European headquarters in London and an innovation centre in Prague, Czech Republic. Outreach's sales engagement and intelligence platform is used by more than 5,300 customers, including Adobe, Docusign, SAP, and Zoom.
The only sales engagement and intelligence platform to make the Forbes Cloud 100, Outreach was also the fastest-growing vendor in the category on the Deloitte Technology Fast 500.
Mary Shea is Outreach's VP and Global Innovation Evangelist. She joins Technology Magazine for a chat about exactly what this role entails, what business problems Outreach help to solve and why 'shadow IT' is such a problem in today's IT environment.
Please tell us a bit about your role and responsibilities at Outreach?
I work with different departments across the organisation to identify new ways to deepen and extend the value we deliver to our customers. I conduct primary research designed to surface emergent trends on the future of buying and selling, the sales technology landscape, and diversity, equity, and inclusion within business-to-business (B2B) sales. I help the market, our customers, and our ecosystem partners better understand the evolving sales technology landscape and the critical role key sales technologies play in enabling successful go-to-market execution.
Similar to when I was a principal analyst at Forrester, I spend my time at Outreach conducting research, writing articles, delivering keynote speeches and consulting with clients. I am the co-host, along with my colleague Harish Mohan, of a podcast called Revenue Innovators. The show is designed to showcase Revenue Innovators from all over the globe -- folks who are breaking glass by disrupting the way their companies go-to-market. Specifically, we think of a Revenue Innovator as someone who:
1) puts buyers at the centre of their strategies
2) arms their teams with the most innovative sales technologies
3) over-indexes on data rather than intuition to inform their strategies.
If you are a revenue innovator or know someone is a revenue Innovator – let me know!
What is 'shadow IT' and why is it such a big problem?
The term 'shadow IT' refers to non-authorised employee usage of information technology systems, software, applications, and devices.
The acceleration of digital transformation has resulted in increased IT sanctioned and unsanctioned adoption of new software at all types of businesses. While most purchases are planned and vendors are evaluated by the organisation, tech-savvy employees are resourceful and often not inclined to wait for authorisations and lengthy approval cycles. If they think a piece of software will help them be more successful and/or help them make more money, they will simply acquire it rather than wait.
When I first joined Outreach, I heard several stories of sales reps who were previously selling at other companies that didn't have the Outreach platform. These sellers told me they needed Outreach to do their job and that they simply bought a license with their own credit card. This is the world we are in. If a seller or any employee for that matter thinks software will give them an edge and their company doesn't have it – they will likely find a way to get it on their own.
While I love the assertiveness and creativity exhibited by these employees, I do have some concerns - particularly around security - with these rogue IT purchases. There certainly is the potential for disclosure of sensitive data which could be very damaging to the brand and customer relationship. The other problem with employees operating off disparate apps is that there is no "single source of data truth" for the organisation. As we all know, the larger and more accurate the data set - the more powerful the insights that can be derived by the artificial intelligence (AI).
As British mathematician Clive Humby said in 2006, "data is the new oil" and the Gartner analyst, Peter Sondergaard pilled on with, "analytics is the combustion engine". Prescient and true. If companies are not harnessing their data, they are going to find themselves competitively disadvantaged. So, in addition to security, there is a big, missed opportunity for building a strategic data set when employees pursue their own shadow IT apps.
Can you tell me about the benefits of adopting sales engagement platforms under one umbrella?
Buyers are evolving at a breakneck pace. In a recent survey conducted by Forrester on behalf of Outreach - U.K. based sales leaders identified the pace at which buyers are evolving as one of the top three challenges they face. There are a lot of buy-side changes. Millennials, who in many cases are now economic decision makers, are entirely comfortable using technology to interact during the purchase process. They are self-directed, seek input from peer groups, and lean into consensus decision making. As a result, we are seeing larger and more distributed buying groups and dramatic increases in the number of sales "touches" needed to close a deal. Then throw in a global pandemic and it becomes even more mission critical to have a sales engagement and intelligence platform from which every member of the revenue team can operate.
Our sales engagement and intelligence platform integrates with other systems to combine all the various processes, tools, and information needed by sales, customer success and marketing teams within an organisation. Simply put, our platform combines the data management capabilities of a CRM with a wide range of engagement channels – videoconferencing, email, social media – and automated data capture and recording. This allows users to easily access and share information without having to rely on external applications or software and eliminates the need for them to be physically present in the office.
Currently, very few UK businesses have a structured or optimised approach to generating sales, and few have an outbound sales process to actively build their pipeline. Subsequently these businesses often suffer from a "boom and bust" sales experience where their pipeline is empty because their sales team is busy qualifying or closing existing leads. Through leveraging automation to increase efficiencies and AI to generate insights to analyse buyer's behaviour, will make the entire go-to-market perform more efficiently and predictably.
What market trends do you see developing over the next 18 months or so?
The role of the B2B sales leader is evolving, and more dramatic changes are on the way. The modern sales leader must display empathy and accountability, be committed to diversity, equity and inclusion, and should be experts in delivering predictable growth – all while sharpening the tech and data chops.
As sales technology budgets increase, we can expect sales leaders to move away from best-of-breed point solutions and embrace platforms. With a sales engagement and intelligence platform, as an example, you get the benefits of a holistic platform that sits on top of the CRM that every member of the revenue team can use. Automation takes sellers out of the data-entry game and AI enables them to engage with precision and personalisation. For the sales leader, having a forecasting system that is based on buyer behavioural and sentiment data allows them to have real-time visibility into the health of their deals and pipelines and to forecast with greater accuracy.
I predict 2022 will be the year that sales leaders and sellers lean into the science of sales.