Executive Q&A with Alan Jacobson, CDAO at Alteryx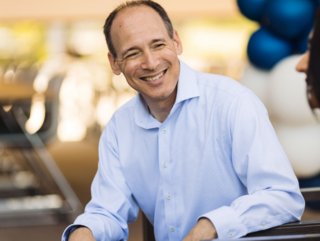 Alan Jacobson is Chief Data and Analytics Officer at Alteryx, who use data analytics to help people everywhere solve business and societal problems
Alteryx is a global leader in analytic process automation (APA), which unifies analytics, data science and business process automation in one, end-to-end platform to accelerate digital transformation. Organisations of all sizes, all over the world, rely on the Alteryx Analytic Process Automation Platform to deliver high-impact business outcomes and the rapid upskilling of their modern workforce.
More than 150,000 global Alteryx users gather every day on the Alteryx Community to solve problems together.
As the chief data and analytics officer at Alteryx, Alan Jacobson has three primary roles. First, much like CDOs at most companies, he helps other teams such as product, marketing, HR and legal effectively leverage data to get the business insights they need from it.
Secondly, he works with the product team to create new data science capabilities that go directly into our platform and his third responsibility is to help Alteryx customers with programmatic approaches to become more analytically capable, upskilling their workforce to better use data - through analytics.
He tells Technology Magazine more…
Can you elaborate on your responsibilities?
The first responsibility is similar to what most data science leaders do, but the second two are far more specific to working at a company that makes world-class data science and analytic automation software. It's a case of anticipating future demand, meeting current requirements, and keeping your eye on the horizon to identify and build the tools that our customers will need in the future to ensure more people can make fast and more frequent decisions from data.
What is your point of difference as a business?
Alteryx helps companies leverage data science and analytics to tame data complexity and solve real-world business problems to drive incredible ROI. What makes us incredibly unique is that all this is done in a way that anyone, no matter the skill level can perform end-to-end automation of analytics, machine learning, and data science processes.
By democratising the analytics process and allowing knowledge workers to leverage data and gain insights, Data Scientists can focus on higher-level work can while also evolving to become teachers and encourage others in the company to be creative and think critically. With an almost endless supply of data but a limited number of trained data scientists, this democratised approach to analytics is crucial to enable everyone to participate and drive value in the analytics process.
While there are many highly qualified data scientists on the market who can create solutions from scratch from their programming language of choice, there have historically been fewer options available for domain experts to drive outcomes. These knowledge workers, your accountants, marketing professionals, quality engineers, and really all your knowledge workers can now use modern analytics and automation to deliver incredible outcomes. An analogy I like to use is having a master mechanic perform an oil change.
There are many data science tasks that do not need the full breadth of experience that a fully qualified data scientist has, and performing these tasks takes their time away from projects that have a substantial impact on business profitability and productivity.
Our USP at Alteryx is about empowering workers in any department, no matter their job role, skill level, department, or industry – to use their domain knowledge to surface real-time, accurate, data-driven insights to the decision-makers. We help businesses empower the in-department expertise of workers to process and find insights within data so organisations can make smarter, faster, better business decisions.
What has been your career highlight prior to your current role?
I started my career in the automotive industry as an engineer working on complex mass-produced systems. Learning the level of discipline needed to deliver a world-class product with a variety of safety, environmental, and performance requirements taught me a great deal about translating customer needs into product requirements, aligning strategies across large teams, and the attention to detail needed to execute well. It was a fantastic baseline of experience that's served me well.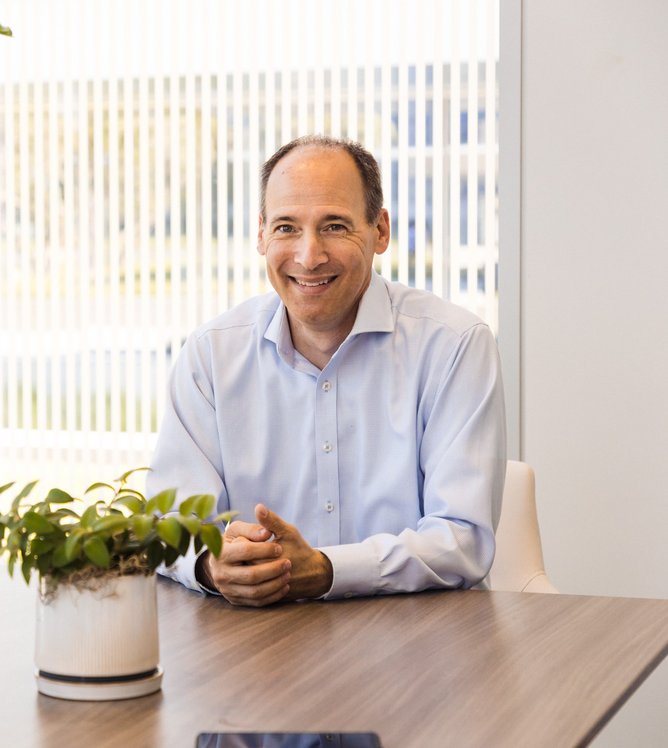 What has been your highlight in your current role?
Alteryx is a hyper-growth company, and because of that, we have been able to hire and build a phenomenal team. Getting to work each day with people that are incredibly smart, curious, and, most importantly, nice is a highlight of each and every day. On the technical side, the team has delivered a broad array of analytic automation and cloud solutions that provide tremendous value to our customers and the business. It's a pleasure to work amongst like-minded people who are all highly motivated to support our vision to empower everyone to deliver business breakthrough outcomes as they take their own data journeys.
What is your leadership style?
I am a champion of 'servant' leadership. As with the work we do at Alteryx, the key word is 'empowerment'. It's a strategy that's the inverse of traditional leadership forms. Instead of telling employees what is needed, it's about employees telling me what they need and working as a team to make it happen.
I come to work each day hoping that I can help those I work with on their personal journeys. Leadership, to me, is more about helping others achieve their objectives than it is about assigning work and grading the delivery.
What's the most valuable advice you can share with other CDO's and Data Scientists?
My most valuable advice for other CDOs is to set goals for where you want your organisation to be 12-18 months from now. Some key components for those goals to be successful might include being impactful to the organisation – something potentially transformational. While incremental percent-of-a-percent change can be valuable, there is an enormous opportunity to rewrite the foundation on which business is built. After all, we used to call taxis by holding out our arm on the road. Today we use an app, and the taxi comes to us.
Ask yourself whether you will deliver solutions that will significantly impact the top-line or bottom-line of your company. The best way for a CDO to help an organisation transform and generate high ROI is by harnessing your workforce. By putting the right tools in the hands of employees and upskilling them to use their expertise to get that ROI through data. Will you help upskill and enable a large percentage of your organisation to do more analytically than they could before? Today, there's enormous potential for CDOs as agents of change to transform how organisations interact with their data and change how a business process is being done.
What exciting plans do you have coming up as an organisation?
We've just launched the Alteryx Analytics Cloud platform, which is very exciting. As the total amount of data created increases exponentially each day, the working tools and practices organisations currently have in play can't keep up. As more enterprises adopt cloud data warehouses or lakes to manage these increasingly massive data sets, this new cloud-native solution means that businesses can easily and effectively analyse data where it's stored, in-cloud.
Delivering faster insights while reducing data complexity and bringing analytics to everyone across the enterprise is enormously beneficial for businesses working with large datasets. With approximately 62.4 billion data and analytic work hours are lost annually worldwide - the equivalent to almost 100,000 human lifetimes (according to an Alteryx-commissioned survey by IDC released in February), businesses can now operationalise their cloud data for competitive insights, instead of using the cloud as just another storage cabinet.