Five minutes with: Michael Queenon, Nephos Technologies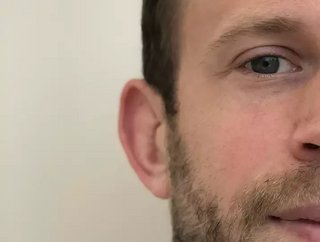 Technology talks to Michael Queenan, co-founder and CEO of data services integrator consultancy, Nephos Technologies
Could you give me an overview of your position and what it entails?
I am the co-founder and CEO of Nephos Technologies. I plan our future strategy and direction, looking to identify trends 24-36 months ahead and then building centres of excellence to deliver on those trends. I talk with customers to see what is important to them for their three to five year roadmap and see where there is overlap and then look to build out
offerings in that space. I then look to find technologies that I think can fit that offering, as well as working with the internal team to map capability and service and operational excellence around it as well. 
How would you describe your leadership style?
I like to think that I set the direction for the teams to help execute against. I am better at focussing on the big picture and where we should be in two-three years' time, rather than day to day decisions. I'm a great believer in giving the teams the tools they need to do
their jobs and trusting them to deliver. I remain involved, of course, and work
with the team to course correct if needs be, but my real focus is looking ahead. In contrast, my co-founder and COO, Lee Biggenden, is the opposite. He focuses on the micro approach and works with the team day to day to make the strategy actually happen. I put the stake in the ground of where I want us to be in two years and Lee organises the team to achieve that stake. I'm very lucky as it works as a perfect partnership.
How have you reacted to the impact of the last 18 months?
Initially, my reaction was very similar to everyone else: 'oh wow, what's going to happen now?' That said, we made an immediate and very clear decision to put our staff first. Throughout the pandemic, we have tried to be as understanding and flexible as possible. It's
been a period of great uncertainty and we committed early that we weren't going to put any staff on furlough, and in fact we increased the headcount by 20% during COVID. Six months in, when it became clear this was going to be a long-term situation, we offered to pay for any member of the team to have counselling if they felt they needed it to help during the difficult time. Instead of just focussing on our customers during this time, we wanted to make sure we focussed on our employees' well being just as much.
To what extent has this time period impacted existing projects?
In terms of existing projects, the impact of the pandemic was very small. Due to the large strategic nature of these projects, they continued to progress. However, projects that were scheduled to start stalled as businesses up and down the UK essentially pulled the shutters
down. As we're all getting used to living with Covid-19, we're seeing business pick up again. The pandemic forced everyone to slow down and gave businesses the space to step back and reassess their business. Our customers have used this opportunity to consider what critical projects they wanted to focus on going forward and have come out of the pandemic much more interested and engaged in the services Nephos can deliver. 
What are your priorities going forward?
I want to make Nephos a well-known and trusted name associated with data services, with things like business analytics, data strategy and data governance all playing increasingly large parts of our customers' strategic routes. Data governance especially is an area
we have invested heavily in during the lockdown, by building a unique managed service. Effective data governance empowers organisations to make major improvements across a wide range of key operational and performance issues, from data integrity and accuracy to compliance, decision-making and bottom-line growth. Done well, the impact can be truly transformative. But many companies struggle to develop and deploy an effective data governance strategy. If you look at the market, there is a huge gap between the big consulting firms and the rest of the data governance market. The consulting firms are great at coming up with the strategy, but not set up to deliver the ongoing operationalising of the strategy. This is the gap Nephos wants to fill. We can pick up the baton from the consultants and turn hefty strategy documents into actionable solutions for our customers.