Four key data analytics trends 2018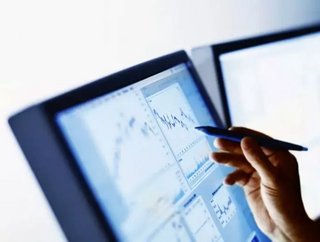 Data literacy will gain company-wide and societal priority Data literacy, known as the ability to read, work with, analyze, and argue with data, is bec...
Data literacy will gain company-wide and societal priority
Data literacy, known as the ability to read, work with, analyze, and argue with data, is becoming more important in today's analytics economy. In fact, Gartner predicts 80% of organizations will work to increase data literacy across their workforces by 2020. To begin making this change, leading software companies will begin offering these types of programs in 2018, and good user organizations will take a structured approach to increasing data literacy.
See also:
Analytics become conversational
The consumption and interaction of analytics have been focused on drag-and-drop style dashboard list boxes and/or visualization for a long time. While there continues to be value in that, increasingly there are approaches available for what can be categorized as "conversational analytics," simplifying the analysis, findings, and storytelling, so that users more easily get to that one data point they are after. This includes techniques such as natural language query, processing, and generation, augmented by search and voice. This technology, helped by virtual assistants and chatbots through API integration, provide a new means of interaction. But it's not a one-size fits all. While out-of-the-box functionality may seem novel, the real value is in contextualizing it for a particular use case and business process.
Reporting redefined, this time highly contextualized
We realize that not everyone will want to, or have the time to, go in and explore their data in detail every time. Instead, we will see different users with varying levels of skillsets. This means that in 2018, reporting will start to become redefined through providing not just analysts, but also participants, with highly contextualized information — inverting analytics as we know it today. Rather than having to go to a destination to perform an analysis, it will come to users, embedded into the work space where people are. This means getting the right information to the right people, at the right time, in the right place, and in the right context. And in that process, many more people will be empowered with data and analytics than ever before.
Analytics become immersive
Given that the price of virtual reality devices remains a bit too steep for mainstream adoption, we are still several years away from augmented reality. The breakthroughs likely will happen in enterprise use cases, with analytics playing a role. But immersive experiences can also take on other formats where users become engaged from a sensorial and social standpoint. Through better user interfaces, large-scale displays in digital situation rooms, better storytelling with data, and collaborative features, more people will be drawn to using analytics.
Dan Sommer, Senior Director, Market Intelligence Lead, Qlik