Google launch Data Cloud Alliance to boost data portability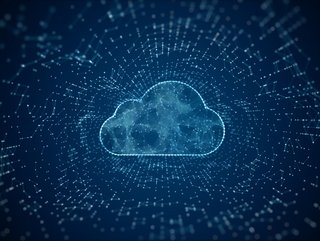 Google Cloud, along with other data and analytics providers, has launched the Data Cloud Alliance aiming to solve modern digital transformation challenges
Google has announced the establishment of a Data Cloud Alliance which has been formed alongside other founding partners including Accenture, Confluent, Databricks, Dataiku, Deloitte, Elastic, Fivetran, MongoDB, Neo4j, Redis, and Starburst.
They are forming the new initiative to ensure that global businesses have more seamless access and insights into the data required for digital transformation. Together, the companies are committing to make data more portable and accessible across disparate business systems, platforms, and environments—with a goal of ensuring that access to data is never a barrier to digital transformation.
"Data is the common foundation for all digital transformations," said Gerrit Kazmaier, VP and GM of Databases, Data Analytics and Business Intelligence at Google Cloud. "By committing to open data standards, access, and integration between the most popular data platforms and applications today, we believe we can significantly accelerate business transformations and close the data to value gap."
Ensuring data is not a barrier to innovation
Members of the alliance will work together to help reduce customer challenges and complexity with data governance, data privacy, data loss prevention, and global compliance. For the betterment of customers' data clouds, the alliance will commit to solving skills gaps through skill development for practitioners in modern data and analytics technologies.
"As enterprises accelerate their journeys to cloud and modernize their data stacks, they need to be equipped with the necessary skills, freedom of technology choice, and data portability to ensure their data analytics strategies are future proofed," said Chad Verbowski, SVP of Engineering at Confluent. "We're excited to join the Data Cloud Alliance to contribute our data streaming expertise and help make sure access to data is never the barrier to innovation."
Allowing companies to be data-driven
Data Cloud Alliance members will provide infrastructure, APIs, and integration support to ensure data portability and accessibility between multiple platforms and products across multiple environments—on-premises, in public or private cloud, or in a hybrid model; and each Alliance member will collaborate on new, common industry data models, processes, and platform integrations to increase data portability and reduce complexity associated with data governance and global compliance.
"We believe every company should have the right to quickly access their data without barriers and expensive penalties. Starburst is proud to be a founding member of the Data Cloud Alliance, and remains committed to quickly unlocking access to data so companies can be truly data-driven and accelerate their digital transformation journeys," said Justin Borgman, Co-Founder and CEO of Starburst.