UPDATED Google vs Australia: the lowdown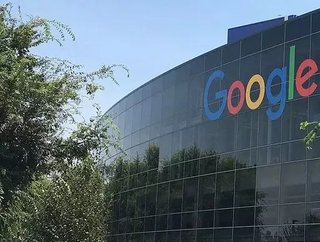 Google is threatening to remove its core product – search – from the Australian market. But why? And will it? What does it mean for the rest of the...
UPDATED FEB 23, 2021: Facebook reinstates news in Australia
Facebok has capitulated in its quest to force the Australian government to abandon legislation that would encumber social media and search companies to pay for news snippets on their platforms.
Campbell Brown, vice president of global news partnerships at Facebook, said, "Going forward, the government has clarified we will retain the ability to decide if news appears on Facebook so that we won't automatically be subject to forced negotiation.
"We have come to an agreement that will allow us to support the publishers we choose to, including small and local publishers."
Australian Treasurer Josh Frydenberg said, "Facebook has re-friended Australia."
Like Google, Facebook has entered into talks and deals with Australian publishers in order to establish a mutually satisfactory deal.
The ongoing tussle is seen as a testbed for how relationships between traditional and 'new' media might be managed in future.
----
UPDATED FEB 18, 2021: Facebook pulls news from Australia
Facebook has removed access to news on its platforms in Australia in response to the proposals to charge internet companies for replicating news content. Facebook said it was left with a "stark choice" and that the "law ignores the realities of this relationship". Australian PM Scott Morrison said, "We simply won't be intimidated."
----
Google is at war on a state level. Okay, it's more of a disagreement, but the argument has reached a point where the search company is threatening to disengage from an entire country, Australia in this case. What's happening?
Google vs Australia: the story so far
The Australian government thinks Google's scraping technique, which returns bits of relevant content in search results, comprises copyright infringement on the country's news organisations. To that end, it is pursuing a law to force Google to pay news companies for replicating their content. Google is not happy and calls the law "unworkable". The company's regional director, Mel Silva, said, "If this version of the code were to become law, it would give us no real choice but to stop making Google Search available in Australia."
Google vs Australia: what happens next?
That counter argument has gone to the top office, that of Australian prime minister Scott Morrison, who said in response, "We don't respond to threats." That's a stalemate, so the next move – assuming everyone sticks to their guns – is for the law to be put forward. If it passes, Google would theoretically pull its search functionality from the country.
Google vs Australia: is life possible without Google?
Yes, and no. Other search engines are available and some of them are very good. However, there is a reason Google handles more than 90 per cent of the world's search requests: it's better. It's not clear yet what the knock-on effect would be on Google's other services, such as YouTube, Gmail, GSuite and Maps.
Google vs Australia: who will blink first?
It's a nervy situation for Google. The company doesn't want to allow the law to go ahead, and perhaps encourage other countries to enact similar legislation. But if it takes a hard line and pulls the plug, it opens the door a crack to competitors who might threaten its hard-won monopoly of the search space. With privacy awareness on the rise, there is an opportunity for startup offerings to gain awareness and scale up quickly. Google will be aware that there is a chance – however small – that it could be threatened on a global level. Internet history is full of riches-to-rags stories where complacency has left the door open to competitors. Google will be aware of that.
Google vs Australia: what's happening elsewhere?
China has already effectively cut off Google over a row about censorship in 2010. And the EU is also legislating for financial exchanges over links to content. The French have done a deal with Google over news, but it's limited to a few publishers.
Google vs Australia: could other countries follow Australia's lead?
Yes, but they're likely to see what happens in Australia. The country is big enough to be seen as a testbed for going up against Google. If everything comes to a head and Australia can thrive without Google, the floodgates will be well and truly open. The next Google could be Australian-made.