Grafana Labs' open source data analytics and visualisation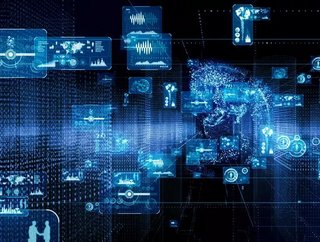 Grafana Labs is a New York-based startup offering an open source platform for observing data, from analytics to visualisation...
is a New York-based startup offering an open source platform for observing data, from analytics to visualisation.
The company's eponymous Grafana dashboard allows for the unification of data across sources
Its open source nature allows other companies to add improvements - with Grafana itself launching an accelerator programme for companies that are part of its ecosystem.
Since being founded in 2014, the company has raised across three funding rounds. Its recently announced won the company $50mn from lead investor Lightspeed Venture Partners, alongside Lead Edge Capital.
In , Raj Dutt, co-founder and CEO of Grafana Lab said: "Grafana Labs' growth is a testament to one of our core missions of helping people unify and understand their data wherever it lives, giving them complete freedom in choosing their own observability strategy. This allows users to query data natively at its source in real time, rather than having to move, store and pay for data in yet another database. Their existing data can be combined with Prometheus metrics and Loki logs, and available on Grafana Cloud, giving them a truly complete understanding of their complex systems."
The company said it would use the funds to accelerate its product roadmap and invest in its community of users.
"Users continue to love Grafana Labs' products because they are easy to adopt, simple to build with, and offer best-in-class features. Most importantly, Grafana's open source approach doesn't lock customers into expensive and proprietary platforms. Using Grafana has become a no-brainer decision for both early adopters and large enterprises, and this new round of funding enables the company to double down on both product and community. I'm also excited about GAP (Grafana Accelerator Program), which reduces the hurdles for Grafana's diverse ecosystem to innovate on top of its technology," said Gaurav Gupta, partner at Lightspeed Venture Partners.
Getting a handle on the copious amounts of data produced in the modern workplace has led to a proliferation of dashboard solutions, which allow those without expertise to interpret data. Some of the most prominent examples come from Tableau Software, which was acquired by Salesforce last year, and Looker.