How ADP is innovating beyond payroll to change the world of work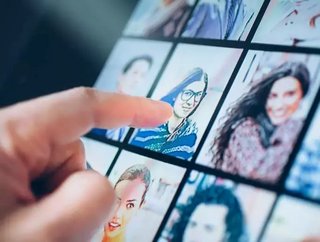 Innovation is rife in our personal lives but could also change the world of world? Jeff Phipps, ADP's Managing Director for the UK and Ireland, believ...
Innovation is rife in our personal lives but could also change the world of world?

Jeff Phipps, ADP's Managing Director for the UK and Ireland, believes so…
From finance and marketing to manufacturing and retail, more and more Britons are entering the workforce. In fact, in 2018, the UK's employment rate reached a record high of 75.6%, with 32.39mn people now in work. This growing workforce may be a positive litmus test for the economy, but it also spells out the importance of ensuring that your businesses' human resources (HR) and payroll services are up-to-speed.
Automatic Data Processing Inc. (ADP) has quickly become synonymous with the payroll and HR market – it pays around one in six workers in the US and claims to be one of the largest providers of HR services across North America, Europe, Latin America and the Pacific Rim. The Fortune 500 company is known for offering a range of software solutions, equipping companies with the tools they need to tackle jobs like HR, payroll, talent, tax and business administration. It may seem like these operations happen seamlessly behind the scenes, however, Jeff Phipps, ADP's Managing Director for the UK and Ireland, points out that as business becomes more globalised, it's become an increasingly complex task. "All clients want the ability to do things differently: in their business, they may reward their employees differently, they may have a different work culture or pay their employees differently," he observes. "They expect our solution to work and meet their needs exactly, and that can be challenging."
Setting up a HR or payment system in one country is demanding enough but when you're dealing with over 74,000 clients who may have multinational operations, the challenge grows ten-fold. "It's not a surprise that compliance is one of the biggest challenges," points out Phipps. "There's increasingly more legislation to contend with like GDPR and anti-money laundering legislation." This has created a burden that many businesses simply do not want to bear but, for ADP, it's created an opportunity. "When I first got into this industry, a friend of mine asked, 'Well how hard can payroll be?' Everyone that I tell that story to now smiles and rolls their eyes to the heavens because they understand that getting an HR and payroll system working well in one country for one company is hard, getting it worked for lots of companies is really challenging."
SEE ALSO:
Phipps first joined ADP over three years ago, having earned his stripes at firms such as Hewlett Packard and Dell respectively. Today, he claims that the secret to ADP's success is down to its global reputation for people-orientated service and expertise. "If you think about the HR and payroll data we're looking at, it's incredibly sensitive information. Our clients want to come to an organisation that they know that they can trust and who has the right brand perception in the marketplace," he says. "There's also our scale. Our clients know we can make the necessary investments to focus on security and product development. We've also really listened to our clients and tried to keep abreast of the things that they need because the market is complicated." Security is, by all counts, an ever-present concern at ADP. As such the firm has a separate security organisation, which creates what Phipps describes a "Chinese wall from the business." "They essentially look at our operations not just from a data security perspective, but also looking at our processes to ensure that there's no potential for risk," he adds.
Another advantage the firm has is its financial heft. In its 2018 fiscal year, the company recorded an impressive $13.3bn in revenue and last year, it revealed that it had acquired Celergo to help strengthen its global payroll capabilities. "Getting the data from a central client system to local countries is the really challenging part. The acquisition of Celergo gave us an enhanced ability to do that and it also furthered our geographic coverage," Phipps explains. As well as investing in acquisitions, ADP is also keen to ramp up its R&D efforts to promote innovation. This has helped to shape ADP's portfolio into what it is today: offering services that allow companies to pay their employees, manage their annual performance, screen incoming recruits and more.
Yet, ADP doesn't just pay bills and organise taxes, it also offers people-focused talent management services. In the UK, the nation is in the grip of a skills shortage that's costing the private sector an estimated £6.3bn every year, according to The Open University and, as such, this type of service is more important than ever. "The phrase 'war for talent' has been around for some time," observes Phipps. "From an ADP point of view, onboarding talent has become a big part of our software solution so that we can help people find the best talent in the first place." The firm also recently acquired The Marcus Buckingham Company, a California-based firm that delivers tools, research, coaching, and training programmes to drive engagement and performance within teams. "We're looking at different ways that you can understand your employees, understand what they like and dislike about their job so that you can be better connected with them and hopefully that results in better outcomes," Phipps adds. In the future, Phipps also predicts that big data will become a crucial tool for talent management, noting that it can help business get a more transparent understanding of the workforce. "There's definitely a space for strong leadership skills, but combining that with better analytics and insights that show what's going on with your workforce can really help you reward high-performing leaders and teams." 
With over 70 years of experience under its belt, ADP hopes to simplify and change the world of work. It has already onboarded big name clients including American Apparel, Nimax Theatres and Innocent Drinks because, as digital transformation becomes the defining the word of the decade, Phipps highlights how people don't just want personalised, efficient service from their personal lives, they also want it from their work lives too. "If I want to buy something, I can buy it and get it within the next 24 hours without talking to anyone. I can use wearable technology when I'm cycling to track how far I've travelled and whether I'm getting faster. People are getting used to this type of experience in their personal lives and so it shouldn't come as a surprise to us that business professionals are saying "Why can't I have that in my work life as well?'"