How are midsize businesses handling their data?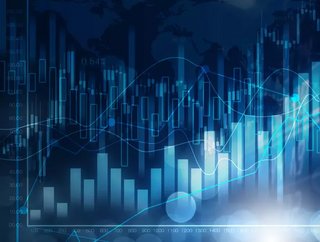 Midsize businesses around the world have shown ingenuity throughout the COVID-19 pandemic, but how are they handling their data?
2020 caused dramatic changes to the ways organisations had to work, and now midsize businesses across industries are laying down the foundations to help them reach interconnectivity. Undergoing digital transformations, further focus on collaborations with external partners, data analytics, and purpose-driven processes are all being targeted and should benefit them in the long term. 
Responding to disruption and positioning for future growth depends on having the information needed to make strategic decisions for all parts of the business. Achieving this level of visibility requires information. A report carried out by Oxford Economics and SAP found that many say they have access to data they need, employee productivity data (59%) and risk reduction data (57%), but it found that many midsize businesses struggle with analytics to interpret the data. 
Few have sufficient resources to support analytics-based decision-making, with just 39% saying they have enough of this type of data. This may explain why few (just 32%) are acting on the insights they gain from data analysis. Growing consumer concerns over the use of personal data may stall future analysis capabilities unless midsize businesses ensure security, privacy, and ethical use of information as they design their data strategies.
How are businesses collecting their data? 
A question asked in the research was - To what extent do your data-sharing practices improve your ability to do the following? "To a great extent" and "To a transformative extent" responses, combined were: 
Improve customer/citizen experiences - 45%

Improve employee experiences - 45%

Create new products/services - 45%

Connect with customers/citizens - 43%

Fill skill gaps - 41%
Ultimately, making these changes around data collection and analysis will require a strong IT infrastructure, an area where many midsize businesses lag their larger competitors. Other research programs from Oxford Economics show that midsize businesses are further behind in building up their emerging technologies.
Nearly two-thirds of survey respondents said they are effectively modernising their IT systems, and many focusing investments on analytics, IoT, artificial intelligence (AI), and machine learning (ML). 
Automation is another strategic priority, cited by over half of midsize businesses executives as critical for customer service improvements, business management, and operations. 45% say they expect automation will increase process efficiency by reducing error, risk, and cost, and 43% expect an increase in productivity through intelligent process automation.
When asked which of the following technologies has your organisation as a whole prioritised investment over the past three years? Respondents could select all that apply.
Analytics/ Predictive analytics - 38% 

IoT - 37% 

AI - 23%

Chatbots - 20%

Machine learning (ML) - 15% 
The survey showed that fixing problems can be broken down into three main areas: business processes, data analytics, and talent and workforce strategies. While midsize organisations have made progress in each of these areas over the past year, the research shows that there's still lots of opportunity for improvement