How Dell Technologies is keeping up with the data deluge and championing data protection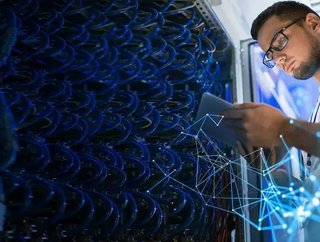 92% of businesses recognise the potential value of data – and Dell Technologies is helping them protect it. Gigabit speaks to Arthur Lent, Senior Vice...
92% of businesses recognise the potential value of data

–

and Dell Technologies is helping them protect it. Gigabit speaks to Arthur Lent,

Senior Vice President and Chief Technical Officer of the Dell EMC Data Protection Division, to find out more
Society is in the midst of a data explosion – and businesses across the globe are feeling the reverberations. In fact, whilst surveying 2,200 IT decision makers for its Global Data Protection Index, Dell Technologies found that, on average, organisations managed an incredible 9.70PB of data in 2018 – up 569% from the 1.45PB managed in 2016. Yet, there's not only more data, it's also more treasured. The same study pointed out how 92% of businesses recognise the potential value of data with 36% already monetising it. It only goes to show that, for many businesses, data is now a type of asset, on par with financial or human capital.
Unsurprisingly though, this data boom has also caused a myriad of challenges for organisations as they look to protect what could be one of their most valuable assets. "The data era has already arrived. We're seeing increasing volumes of data which is now critical to our customers' businesses," explains Arthur Lent, Senior Vice President and Chief Technical Officer of the Dell EMC Data Protection Division. "As the amount of data expands, we need make sure it's protected as it flows from Core to Edge to Cloud."
SEE ALSO:
The repercussions of putting data protection on the backburner can't be overstated. Neglecting data protection could not only result in downtime, a loss of sales, and poor customer service, it could also render a firm obsolete by tainting its brand equity. The Global Data Protection Index points out how more than three-quarters (76%) of respondents globally experienced some type of disruption within a 12-month period, with 27% unable to recover data using their existing data protection solution. This was not only inconvenient, it was also costly: those who encountered downtime experienced 20 hours of downtime on average in the last year, costing $526,845, while those who lost data, experienced a decrease of 2.13 terabytes on average with a price tag of nearly $1 million. Lent highlights how this "goes to prove the criticality of the data itself versus just systems being down", noting how data protection has become "a central part of the Dell Technologies portfolio" as a result.
A number of clients have entrusted Dell Technologies to safeguard their data including FieldCore, a GE company. "It was four days before Hurricane Irma hit," recalls Lent. "They were doing their business resilience planning and realised that while their primary data was being replicated and protected to their disaster recovery site, their backups were not. When they realised it wasn't protected, they introduced Dell and were able to get their entire environment backed up and protected in time before the hurricane hit."
Data protection has become a core tenant of Dell Technologies portfolio and, against the backdrop of Dell Technologies World 2019, the company has ramped up its data protection portfolio even further, launching a next-generation data management software platform and multi-dimensional data management appliance. Its PowerProtect Software is a software-defined platform that provides efficient data management capabilities, ensuring businesses peace of mind that their data is secure. Elsewhere, the new PowerProtect X400 boasts the tag of the industry's first all-flash integrated purpose-built backup appliance. "I believe our first all-flash data protection appliance is going to enable far faster recovery times so that we can better retain and manage essential data," Lent notes.
Interestingly, Dell has worked hard to ensure these solutions are built with multi-cloud organisations in mind. Data protection is a pressing question for businesses and as society experiences a shift towards a hybrid multi-cloud world, the challenge will only increase tenfold. More than 80% of companies are using a multi-cloud strategy, according to Rightscale's 2018 State of the Cloud report, and on average companies are using up to five private and public clouds at a time. This means data can't be locked away, instead protections need to be at every corner.
The data protection space is rarely static and, in the future, Lent predicts how the task will soon require a new approach which he likens to autonomous vehicles. "Businesses need to protect their data as it flows from Core to Edge to Cloud. It adds a lot of complexity and I think we'll soon see a shift towards what I call 'self-driving data protection' whereby we move away from individuals figuring out how to protect each individual asset. Instead, they'll understand how they want the overall business services protected and we'll be able to create systems that could figure out how to do it for them." On the road ahead, Lent also warns that businesses need to make sure they align its people and processes together if they want to ensure data protection success. "To ensure your data protection strategy isn't compromised, you should minimise the room for human error by automating as much as possible," he suggests.
All in all, it seems many businesses have started to wake up to the importance of the data deluge. Dell Technologies is investing heavily in its data protection portfolio and, in its Data Protection Index, the tech giant recorded an impressive jump in data protection 'adopters'. As the curtain fell on Dell Technologies World 2019, it was clear that whilst emerging technologies like artificial intelligence may dominate the conversation around digital transformation, data is increasingly getting the recognition and protection it deserves.