How to overcome the challenges of customer experience disruption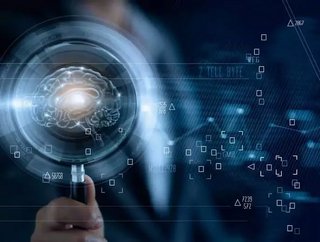 Customer experience is becoming increasingly mission-critical to business success: according to the CCO Council, almost a quarter of Fortune 100 compani...
Customer experience is becoming increasingly mission-critical to business success: according to the CCO Council, almost a quarter of Fortune 100 companies now have a Chief Customer Officer, and Forrester says customer experience has a tangible impact on stock price growth.
However, mastering customer experience can be easier said than done. In recent years, a number of disruptive forces have emerged that businesses must contend with: consumer power, the transition to digital, regulation, and data. It's one thing to know your enemy, but another to conquer it. Here's a four-step plan for how businesses can overcome these four forces of disruption:
1) Customer power
Poor customer experience can prove disastrous in the current climate, as customers feel more in control when things go wrong. Our recent research revealed that more than half (52%) of UK consumers feel more powerful than they did this time last year. Whether they're tweeting about negative experiences, or switching to a rival business, unhappy customers have many more options open to them now than they once did.
The key to dealing with this is to give customers exactly what they want. This may sound simple, but businesses must put in the work to ensure they fully understand customers and anticipate their needs, giving no reason to complain in the first place.
For instance, everybody in the telecommunications industry will have heard BT's recent announcement that it was cutting costs for phone line-only customers. Rather than waiting for complaints that the cost of similar services remained higher, other providers' first thought should have been to see if they could update costs in line. If not, the very least they could do is to communicate why this is not currently possible, and advise customers of other ways to save money – such as signing up for a lower-cost, longer-term contract.
2) Transition to digital
From Manchester United to the UK Government, many businesses and institutions have been through digital transformations in recent years. This is leading to a shift that makes it critical to have conversations with customers over whatever digital channel they desire.
A particularly large digital issue looming on the horizon is the Open Banking and PSD2 regulations, opening up the financial services industry to whatever channel the customer wants. In the face of this digital disruption, banks should place less of a focus on their own mobile apps and websites, and ensure they can provide a service across a wide range of channels, even social networking apps such as Facebook Messenger. Looking further ahead, as wave after wave of communication channels continues to roll into shore, organisations must be comfortable communicating with customers through whichever platform comes next.
See also:
3) Regulation
No matter the industry, rules and regulations change over time, so brands need to be prepared to change in line. This means it's crucial to follow industry news and consider how regulatory changes can impact customer communications.
A case in point is the European Union General Data Protection Regulation (GDPR), which will impact businesses across all sectors. Looking through a customer experience lens, one of the biggest changes is that customers will be able to ask businesses to share all the data they hold about them. This could pose big problems: for example, an insurer unaware this rule change affects them will be faced with either a large financial penalty or a mad scramble when the first customer asks for complete information that has been gathered across their policies.
4) Data
The term 'Big Data' has been around for a few years, and businesses are now generating increasingly large volumes of customer data. While this sounds a positive thing on the surface, it is only really valuable if all of the business can use it. If left in siloes, it will prove more of a hindrance in storage costs and potential security risk than a help.
Utilities companies, for example, have now started to generate large volumes of data through the ongoing smart meter roll-out. To be really valuable, that data needs to be put to positive use and shared across the organisation in a way that creates value for the customer. This might mean figuring out when an off-peak period could be, and reducing rates for usage around that time, to spread demand – or offering customers advice on how to reduce energy use based on their habits.
Fit for the future
There's a key thread tying these four disruptive forces together: to overcome all of them and provide great customer experience, an organisation must be flexible and agile. This approach must reach right the way through the business, and be baked into all future strategies put into place by CCOs and CXOs.
Looking to the future, organisations that cannot develop their customer experience in line with changes happening around them will be tying their hands behind their back. The cornerstone to ongoing success is remembering that nobody operates in a vacuum; customer experience will always need to adapt in line with the way the business and wider market evolves.
Tim Dimond-Brown, VP Sales & Operations at Quadient