How SAP Leonardo is bridging the gap between physical and digital with M2M and IIoT
By Stephen Jamieson, Head of SAP Leonardo at SAP UK & Ireland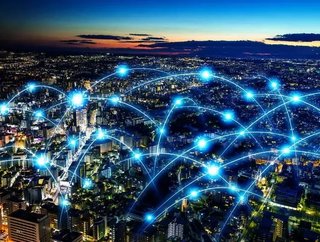 Stephen Jamieson, Head of SAP Leonardo at SAP UK & Ireland, explains how the technology giant is creating a connected world with M2M and IIoT. Mac...
Stephen Jamieson, Head of SAP Leonardo at SAP UK & Ireland, explains how the technology giant is creating a connected world with M2M and IIoT.
Machine-to-machine (M2M) communication and the Industrial Internet of Things (IIoT) are increasingly important to manufacturing companies. But how is M2M different from IIoT?
Both M2M and IIoT technologies enable information sharing by connecting machines, equipment, robots, and enterprise resource planning systems. The goal is to minimise unplanned downtime, improve services, and increase productivity. While the two technologies are distinct, the differences between them are certainly blurring.
As the name suggests, the Internet of Things (IoT) connects all sorts of devices using the internet and usually feeds the data into the cloud to provide analytics. It creates a broad web of connections, that can include feeding into business applications. Data is transferred around that web using various protocols – essentially different languages – providing flexibility and scalability. When IoT technologies are used by companies, you often hear the term Industrial IoT (IIoT).
M2M, however, physically hardwires machines directly with microcontrollers. These enable them to share data with other machines locally, independent of a broader network. They can then connect into a larger network and become part of the Internet of Things, but don't always. They transfer information using a single specific communications protocol – one language rather than several – and are connected using either a cellular network, a Wi-Fi network, or cables.
Essentially, both can connect the same equipment and machines, but IoT uses the internet to create a greater array of connections than M2M.
SEE ALSO:
Can you tell me about SAP's offerings in this space? 
In combination with innovative technologies such as machine learning and analytics, IoT has been a driving force for creating intelligent enterprises. SAP launched its first IoT offering in 2014 and today it serves business insights to more than 600 customers and partners. The goal of its IoT offering is to use technology to connect people, things, and businesses to drive business outcomes.
SAP wraps its intelligent technologies into one package: SAP Leonardo. Its SAP Leonardo IoT offering allows customers to access the benefits of IoT, and innovate based on their specific business needs.
Industrial IoT specifically is something that we've doubled down on, and at the Mobile World Congress (MWC) 2019 we announced an all-encompassing IIoT solution designed for businesses to accelerate their digital transformation as part of their intelligent enterprise journey.
What advantages does the technology offer?
Companies using IoT have been shown to save money, improve their operational processes, offer new services, and create new business models. At the same time, the technology improves the lives of the end user. Take, for example, the work we did with Italy's primary train operator, Trenitalia.
One of the main reasons for late trains is unplanned maintenance. As well as consuming significant time and money, delays caused by unplanned maintenance guarantee passenger frustration.
Serving more than 2 million passengers every day, Trenitalia decided to rethink how it manages train maintenance. Rather than fixing failures when they occur, the company favoured an on-going maintenance model using SAP Leonardo IoT.
By gathering information from sensors embedded in various areas of each train, such as doors, motors, batteries, and brakes, the maintenance shop gathered and analysed a huge amount of data to predict train-machine failures before they happen. This allowed repairs to be made in advance, out of peak times and avoids downtime.
Using IoT data, the train operator lowered maintenance errors, reduced costs by 8 – 10%, increased train availability, and ultimately improved customer service.
Security is a pressing issue for any technology firm. How do you ensure the utmost security standards when using this tech?
When it comes to IIoT, security is just as important as interoperability. Enabling machines at multiple locations to communicate with each other and connecting them to ERP software does increase the number of entry points at which cybercriminals can strike.
In Germany, for instance, the government currently considers attacks on online control or cloud components to be one of the largest threats to industrial control systems.
But companies can help prevent attacks, for example by connecting machines only where necessary, and by making security a priority and a continuous process that covers as much ground as possible in line with the prevention, detection, and reaction mantra.
What trends or opportunities are you seeing in the technology market today?
Getting business value from IIoT that goes beyond the initial connectivity and data insights is the next step, and it will require true integration between the IoT and the broader business.
In most scenarios, those using IoT data are specific departments within a company. But in today's networked economy, those who might be able to innovate with IoT data no longer sit within traditional corporate or industry boundaries. For example, information on product usage be used by engineering to adjust the product, but it could also be used by the sales team to adjust its approach.
Thinking even bigger than that, other departments that deliver value to a business, from third-party service technicians to financial services providers, all can gain value from data and should be connected to the insights that the IIoT provides.
In this scenario, the IIoT opens the door to new data-driven business models. Organisations are beginning to rethink their approaches to take advantage of this – from selling products and after-sales services to providing entire products as a service.
Successful transformation requires collaboration and an ecosystem of partnerships at various levels. Breaking down siloes, and connecting things to processes and people lie at the core of true digital transformation.