Huawei or IBM: Who's driving the $11.5bn modular data centre market?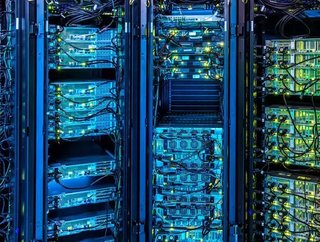 With the pace of innovation accelerating almost exponentially, the speed at which data centre operators need to replace, refit and upgrade both owned an...
With the pace of innovation accelerating almost exponentially, the speed at which data centre operators need to replace, refit and upgrade both owned and colocated spaces is only going to increase. Last summer, the world was creating 2.5 quintillion bytes of data every day, and that number is only getting larger. 
Since companies need to adjust their data centre requirements and capabilities so frequently, many are turning away from owned facilities and towards colocation-based alternatives. Alongside this trend, as colocation becomes more popular, the importance of interconnected networks of colocated facilities is becoming more and more apparent to facility operators. 
In an industry where hyperscale facilities consuming hundreds of gigawatts of power are king, thinking small may be the solution to colossal demand. Here's why making data centres modular will allow the industry to continue supporting the economy's insatiable hunger for bytes:
Flexible and Scaleable
According to the Colocation America Corporation, "a modular data centre offers unparalleled flexibility. You can ship your data centre anywhere in the world for addition, integration, or retrofitting into your existing data centre footprint. You can also combine modular data centres into a single system." 
Increased flexibility within a system accounts for bother the need to constantly restructure data centre capabilities, and also allows modules to be grouped together, quickly reaching hyperscale demands using tiny little boxes. 
Tiny little boxes, big efficiencies
Speaking of which, modular data centre units are self sufficient, meaning they contain  "network connections, storage, servers, power lines, monitoring units, fire detection units, software, security, a cooling facility and everything else you would expect from a modern data centre. Not having to buy these components/systems one by one means you will save money, because the plug-and-play units require minimal expertise, meaning you do not need a large in-house technical team for the job. You save money from reduced space utilization, keeping in mind real estate cost is a major cost to businesses today, and this means reduced cooling costs." 
SEE ALSO: 
Look who's already doing it
Huawei poured over $18bn into research and development last year, and it's no secret that China's leading tech giant has made a point over the past decade of putting itself ahead of almost every innovation curve in the tech sphere. 
Meet their solution to an ever changing data centre landscape: the FusionModule2000 "is a next-generation modular data centre solution integrated with cabinets, power supply and distribution, cooling, cabling, management and other subsystems. It supports flexible deployment with single or dual rows, and cold or hot aisle containment. The maximum IT power density is 21 kilowatts per rack." Multiple modules can be used to construct large data centres that can then be adapted and adjusted on demand, with far less uptime disruption than a non-modular setup.
US tech company IBM, not to be outdone, has been making modular versions of almost every one of its large, infrastructure products lately. Recently, the company sold a $12mn supercomputer to the US Army inside a shipping container. Indeed, 8ft high, 8ft wide and 40ft long seems to be all the space that IBM needs to package up its bleeding edge modular technology. The company released a white paper exploring the subject in 2014 which claimed that "many organizations need a quick-to-deploy data centre to meet business objectives and immediate data processing needs on a rigid timeline. Some may need to establish data centre functions in specific locations—for example, closer to manufacturing sites, disaster recovery or avoidance locations or remote operations— to support growth, operate through disasters or to support high-density computing needs. In these cases, a flexible, scalable solution is ideal."
Fast forward to 2019, and IBM will sell you your very own data centre in a shipping crate (or other modular container capable of operating in almost any environment in the world), claiming that the units cost 30% less to design and build than the same amount of capacity in a non-modular facility, and are reportedly up to 60% more energy efficient than traditional solutions. 
This week, ResearchAndMarkets released its report on the future of the modular data centre market, which it predicts will grow by more than 21.8% a year over the 2019-2026 period. IBM and Hauwei are far from alone in the modular data centre space, and can be expected to jockey for position and profit with companies like Cisco Systems, Commscope, Inc, Schneider Electric, Dell, Hewlett Packard, SGI, Flexenclosure AB, IO Data Centers LLC, BladeRoom Group, Eaton Corporation, Cannon Technologies, STULZ, and Vertiv.