IBM acquires Databand.ai to address data quality issues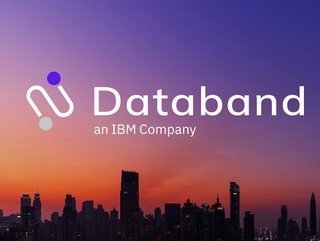 IBM has acquired data observability startup Databand.ai, to help organisations address data errors and poor quality before it affects their bottom line
IBM is acquiring data observability services firm Databand.ai for an undisclosed amount, as part of its strategy to bolster its hybrid cloud and AI services.
Marking IBM's fifth acquisition in 2022, Tel Aviv-based Databand provides an observability platform, which is designed to help organisations fix issues with their data, including errors, pipeline failures and poor quality – all before it starts to affect their bottom line.
"Our clients are data-driven enterprises who rely on high-quality, trustworthy data to power their mission-critical processes. When they don't have access to the data they need in any given moment, their business can grind to a halt. With the addition of Databand.ai, IBM offers the most comprehensive set of observability capabilities for IT across applications, data and machine learning, and is continuing to provide our clients and partners with the technology they need to deliver trustworthy data and AI at scale," said Daniel Hernandez, General Manager for Data and AI, IBM.
Meeting the growing needs of global clients
As digital transformation continues, the volume of data is also increasing. Organisations are struggling to manage their data sets, which is necessary to make better business decisions and gain a competitive advantage. According to Gartner, every year poor data quality costs organisations an average US$12.9mn. To help mitigate this challenge, the data observability market is poised for strong growth.
"You can't protect what you can't see, and when the data platform is ineffective, everyone is impacted –including customers," said Josh Benamram, Co-Founder and CEO, Databand.ai.
"That's why global brands such as FanDuel, Agoda and Trax Retail already rely on Databand.ai to remove bad data surprises by detecting and resolving them before they create costly business impacts. Joining IBM will help us scale our software and significantly accelerate our ability to meet the evolving needs of enterprise clients."
Databand.ai allows data engineering teams to integrate and gain observability into their data infrastructure. According to the two companies, this acquisition will unlock more resources for Databand.ai to expand its observability capabilities for broader integrations across more of the open source and commercial solutions that power the modern data stack. Enterprises will also have full flexibility in how to run Databand.ai, whether as-a-Service (SaaS) or a self-hosted software subscription.