Inside data analytics: A Q&A with Snowflake Computing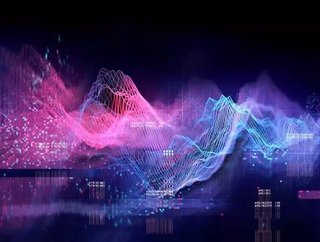 The data analytics industry is continuing to thrive as firms are increasingly looking to enhance their technological capabilities in the aim of transfor...
The data analytics industry is continuing to thrive as firms are increasingly looking to enhance their technological capabilities in the aim of transforming operational efficiencies.
One company that knows the industry inside out is Snowflake Computing, considered to be one of the top 10 data analytics providers worldwide.
Speaking exclusively to Gigabit Magazine, the company gives insight into some key trends within the industry, revealing how it has been working to remain an innovator in an age where digital know-how is crucial.
1) What key advantages does Snowflake hold over traditional big data platform vendors?
Snowflake is the first data warehouse engineered for the cloud that delivers performance, simplicity, concurrency and affordability not possible with other data analytics platforms. Snowflake's unique architecture uses multiple, flexible clusters to automatically configure to demand, allowing it to easily scale to many petabytes and perform up to 200 times faster than other systems. Compute requests typically take minutes instead of hours or days.
Unlike traditional data warehouses, Snowflake uses a pay-as-you-go model and separates computing and storage, allowing for quick scaling-up in peak periods. It's exceptionally robust when handling unstructured data, and the transition from legacy on-premise solutions to the cloud can be done within just two or three months.
At Snowflake, we pride ourselves as being a customer-centric company and we work every day to earn our customers' business and trust. This is why we believe that integrity is so important. Quality and excellence count in everything we do, and we always hold ourselves, our partners and our customers to the highest standards.
2) Have data analytics providers had to adapt to the changing demands and expectations of their customers?
Today, businesses need to respond quickly to trends and fluctuations within the market, but this can only be gleaned by accessing real-time data insights. Data analytics providers have had to mirror this shift by innovating their technology offerings, not least spurred by cloud technologies. Through instant gathering of data from multiple sources, customers get visibility of data dashboards in real time. Combining these data sets into a centralised cloud database, rather than separate silos, is crucial for extrapolating data-driven business insights.  
This also highlights another issue. Data is being produced by the droves, which is only set to rise with continued investment in technologies such as IoT and AI, driving the need for increased storage capacity. The beauty of the cloud is the ability to quickly upscale storage as required, something which is often an arduous task with on premise solutions. With transparent and automatic scaling, data warehouses built for the cloud are fully elastic and cost effective, so you can scale both compute and storage up and down and keep them separate from each other based on user demand.
Many of the main operators in the market have retrofitted their systems to capitalise on the cloud, but only a data warehouse or big data platform built from the ground-up in the cloud can offer the flexibility, scalability and efficiency needed to quickly and easily get all the insight from all your data. Anything less will prove a real issue for customers in accessing data.
See also:
3) How are data analytics services becoming crucial to improving performance and operational efficiencies?
In every industry data is being used to extrapolate key business and customer insights. For example, transit agencies are gathering data in real time to regulate train services, while online retailers are capitalising on machine learning technology to offer personalised suggestions to customers. Data analytics enables companies to look at existing activity, better understand their customers, measure the success of initiatives, discover trends and make predictions for the future.
Simply put, organisations who fail to analyse the data they're gathering will be left further adrift from competitors who are capitalising on their data.
4) What makes data analytics such a revolutionary tool in an age that is defined by digital transformation and cloud computing?
It's easier than ever to collect information from a variety of physical and digital sources. Companies have access to data from their websites, apps and social media, in addition to their preexisting sales data which can help build a more complete picture of the customer journey.
What's also driving the revolution of data analytics is its ability to work hand-in-hand with both the transformative concepts of digital transformation and cloud computing. These are only improving the services of data analytics. Due to these innovations, data is now being democratised across job functions, so data is no longer the sole responsibility of the IT or business intelligence teams. Now, through a cloud powered database, everyone from junior members to the board level can glean insights from data, while also enabling data sets to be shared securely to external customers and partners.
In a wider context, if we look at the field of science and health, getting data to relevant people and markets is often difficult because it is siloed. But if we put ourselves in a potential health crisis, having the ability to share critical information and data can enable quicker emergency response times and potentially save lives.
5) How key has it been for Snowflake to have household brands such as Adobe, Capital One and Deliveroo working with the firm?
It's been a massive draw for us to have these established brands using Snowflake's solutions and shows how far the company has come since publicly launching in the global market in 2014. Above all else, it signifies how an innovative new entry to the market has not only helped meet organisations' data challenges, but also excel and expand their business operations.
Deliveroo, a British online food delivery company, is a great example of a customer capitalising the benefits of Snowflake. To become a data-driven company, Deliveroo required a solution to serve its business intelligence teams and its entire workforce of 1,500+ employees. Deliveroo now uses these insights to reveal demand for particular cuisines in local areas and launch new restaurants as a result, providing more services for customers.
6) I understand that Snowflake has recently celebrated its first year in EMEA. What key challenges has the company faced in expanding its network so substantially during these past 12 months?
It's crazy to think that just over 12 months ago it was just four of us building the European arm of the business. Jump forward a year, and we've onboarded 130 new customers in 9 countries, grown our employee base to 34 people, and held 22 industry events in EMEA alone.
But this hasn't been without its challenges. As for any U.S. start-up, it's often difficult building a credible presence in Europe, especially one that's already saturated with big data operators such as Oracle, Hadoop, or Teradata. Many organisations have been locked in with these providers for a number of years and breaking this chain of familiarity is often difficult, especially for large enterprises that have a lot of infrastructure and data invested with them.
Another challenge is hoping that the success experienced in the U.S. will translate over to Europe. The European market is sometimes misunderstood as a homogenous region, rather than realising that each country has its own distinguished business culture. Using a blanket approach as opposed to a carefully planned analysis of each region puts these companies on the back-foot within these markets and can often hamper its success. For Snowflake, we've taken this into consideration and provided bespoke solutions for customers in each region. 
7) How is GDPR set to impact the data analytics industry?
GDPR will have a huge impact on the global data analytics industry. Data analytics platforms will need to provide their customers and partners the reassurance that the handling of data complies with the new legislation, including consumers' right to be removed requests and maintaining stringent data protection processes.
More importantly than the day-to-day processes, the introduction of GDPR will also affect attitudes towards data. GDPR represents a change in how organisations value their personal data, and that of their customers.
8) How is Snowflake preparing for the challenges that GDPR will bring?
For organisations that are heavily data reliant, GDPR will affect them more substantially than others. From Snowflake's very inception, data protection is something that is embedded in everything we do and is woven into our unique architecture. As a result, we see GDPR as more of a complimentary system that upholds our belief on data regulation, rather than a completely transformative or even disruptive framework.
Snowflake customers already have Continuous Data Protection (CDP) with Time Travel and Fail-safe available to them as standard features – with no additional cost. So even before GDPR was announced we were working towards building a system that would allow for visibility on where its data is stored and who has access to it.
9) Moving forward, what are the short and long-term goals for Snowflake in the EMEA region?
Snowflake has a growing presence in five locations in EMEA, so we will be looking to expand into Spain to cover Iberia and Israel which are promising markets. Our goal from the very start has been to show organisations the value of a true, built-for-the-cloud data warehouse in meeting the demands of today's and tomorrow's data challenges.
But this is only the beginning of our story. The future is very promising for Snowflake. We'll continue to deliver new innovations for our data warehouse-as-a-service to meet every aspect of our customers' needs, and ensure that any changes in legislation, such as the looming Brexit or open banking regulations, is accounted for.
A big focus for us will be meeting the needs of the data-intensive financial services industry. Our product version dedicated to serving financial services better helps our customers navigate through the complex PSD2 and Open Banking regulations. Additionally, the retail sector will be a significant focus for us as we help retailers of all sizes to capitalise on their vast data stores to better personalise their customers' experiences.
We aim to continue to help businesses move away from outdated providers as soon as they are ready to adopt the cloud and embrace the future. Currently we are the only credible alternative to replace legacy providers such as Teradata, Netezza and Vertica. We have already won business from companies moving away from these providers as our solution is higher performing, more cost efficient and more flexible to manage. We will no doubt continue to see growth in this area, both in EMEA and further afield.