Insights to automation - should businesses close the loop?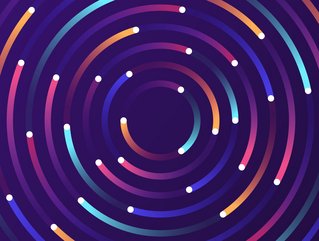 A continuous cycle of insights to automation is the big trend in SaaS, but what are the pitfalls to following the crowd? Technology Magazine finds out
The partnership between ServiceNow and Celonis underlines a market trend plotted by acquisitions such as ProcessGold by UiPath, Signavio by SAP, myInvenio by IBM, and Lana Labs by Appian, as well as partnerships like ABBYY Timeline and Blue Prism. But what do these moves tell us about the trend, according to the leading research and advisory company, Forrester, of 'closing the loop from insights to integration'?
Speaking on the partnership, Forrester asks if competitors to ServiceNow in the automation platform market will shy away from partnering with Celonis based on the depth of the relationship, and questions if the partnership is "a precursor to an acquisition", like many before it?
Issues with closing the loop
According to Forrester, "organisations run the risk of tying process optimisation to automation and, even more concerning, to a particular vendor's automation solution."
Rob Koplowitz, VP Principal Analyst at Forrester, says that their data indicates that 76% of process optimisation efforts are in service of driving some form of end-to-end automation. As Koplowitz states, "including relevant stakeholders like customer experience professionals, governance, risk and compliance pros, etc. could provide critical insight as to when automation is not the right approach."
In Koplowitz's mind, there's two schools of thought at play: "By creating a tighter link between insight through tools like process and task mining, re-engineering through modelling and documentation and execution through tools like DPA, RPA and low-code, we can streamline insight to automation execution and drive greater agility".
Koplowitz believes this goal should be considered alongside a parallel approach that overly separates process optimisation from a prescribed automation approach, saying "if a vendor provides customers with a vertical stack, it's likely that their automation tools will be the solution. If you sell hammers, everything looks like a nail."
Tying process optimisation to automation
Bruce Mazza, Senior Vice President of Technology Alliances, Blue Prism, insists that it is all about balance, saying: "The best outcomes are possible when organisations find balance between automating existing processes, process re-engineering and optimisation across people, process, and digital workers."
He added: "Tying process optimisation to automation is important to increase business outcomes including speed, efficiency, cost, and risk reduction. Insight starts by finding hidden bottlenecks and compliance risks at the system level and uncovering user behaviour. Technologies such as process and task mining help democratise insights and baseline the 'as-is' process in complex organisations. These insights help bring process excellence business analysts and automation CoEs together to solve problems."
According to Mazza, "smart enterprises are using these insights to prioritise which processes are best to optimise and automate, then monitor and optimise the end-to-end performance to respond in real-time to remediate new bottlenecks. Without deeper insights, the wrong process variations may be automated, or rework may be required."
Mazza goes on to add that "insights must be coordinated across many vendor's systems in an open ecosystem approach including RPA, BPM, systems of record and engagement, and legacy systems. If the insights are limited to only a few systems, or can't feed the wide array of intelligent automation tools companies use, the business outcomes will be limited.".
Malcolm Ross - VP, Product Strategy & Deputy CTO at Appian, uses a real-world analogy to describe the process problem: "Take a checkout queue at a traditional retail store as a sample process problem: if the queues are too long when a new product launches or during the holiday busy season, there are a number of ways to mitigate this, such as hiring more clerks, distributing checkouts across the store, or varying the product release days. These are all solutions achieved through process optimisation.
"But, treating this solely as a process problem can prevent sight of the bigger picture and opportunity to change operations or even the business model. Instead of being a process problem, the queue is really a customer experience issue and it could lead to poor customer satisfaction if the wait time is too long. Another way to solve it would be to eliminate the checkout queue altogether and instead, enable staff with mobile devices and distribute them throughout the store to serve customers," he added.
Analysis and constant review vital to unlocking benefits
Russell Lawrie, commercial director at EAS, a consultancy specialising in robotic automation processes and a UiPath Partner, believes that fully understanding the process and pain points is vital in looking at automation:
"Too often automation is identified as an answer to a particular process or issue without considering the practical and financial improvements of automation across the whole business," he said.
Echoing Blue Prism, Lawrie says that organisations should "look at the people and ask what their tasks and roles are; learn what processes are undertaken and the issues they present; and know what the print volume is because paper is intrinsic to how a business operates."
He further added that businesses should "then analyse other aspects such as what applications are being used, time being taken on particular tasks and even the volume of keystrokes required to carry out those tasks. Having this knowledge will show where automation can be of benefit and what solution and software will give the greatest efficiency gains. Don't forget the right training is also vital for those using the system, otherwise value and benefits will soon be lost."
Chris Huff, Chief Strategy Officer at Kofax, a California-based intelligent automation software provider, states bias as a potentially a huge issue: "Executives often call for transformation teams, often small and concentrated, to automate business processes based on that particular team's insights. Any bias on the automation team can have major implications to future business, since automation teams tend to automate, implement and forget. As time passes, people move on to other jobs, yet the automation in all its bias remains."
Huff says Kofax are thinking of future consequences, insisting they "must institute a continuous process review governance model that minimises early bias from automation efforts while providing oversight and review of automated business processes – so that they evolve as the business and macro environment changes. If not, we risk building modern digital business models today that have the potential to become legacy anchors to the business of the future."
Vendor lock-in undesirable
Richard Rabin, Head of Process Intelligence at ABBYY, believes that organisations today are not necessarily looking for an all-in-one platform that promises to deliver everything for their intelligent automation, he said: "While they may want best-in-breed solutions and the ability to quickly plug them into existing solutions - as well as the convenience of an all-in-one platform, with process insights easily discoverable on the next platform upgrade - what they really want is to use the best solutions on the market without being tied to one vendor. Organisations need to be careful of standardising on an all-in-one automation and process mining solution if it locks them into an inferior solution. In fact, easy interoperability between automation and mining is better than full integration because it leaves open more options as far as finding the right insights."
Malcolm Ross of Appian added that "using an integrated automation solution is useful to simplify and speed up deployment of an application. But it is not essential for a company to buy into any one vendor's solution entirely, although having one software subscription for all automation needs allows organisations to have more control over the lifecycle of the technology, better security, as well as commitment from the vendor for long term maintenance and compatibility. Many organisations also use Appian with other existing automation solutions, such as RPA, process mining, and AI that we can integrate with easily.