IoT market expected to grow due to increase in IoT use cases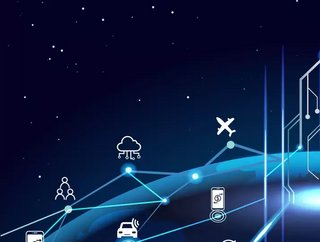 The Internet of Things (IoT) service market is expected to grow at a rate of 24% through 2025 according to a report by The Business Research Company
An increase in the internet of things use cases is expected to drive the IoT service market, according to the IoT Services Global Market Report 2021: COVID-10 Growth and Change to 2030.
IoT has found its use in many areas over the years. It can be used in manufacturing, farming, smart cities, transportation and in many other industries and fields.
Due to the fact it can be utilised in many industries, there is an increased need for IoT services and applications. IoT services that provide support by delivering services such as consulting, data management, network management and security services, are in much higher demand.
The impact of COVID-19 on the IoT services market
According to the report, the global IoT services market is expected to grow from $139.24 billion in 2020 to $162.39 billion in 2021 at a compound annual growth rate (CAGR) of 16.6%.
In the coming years, the IoT managed services market size is expected to reach $381.16 billion in 2025 at a CAGR of 24%.
This growth lends itself to companies resuming operations and adapting to the new normal as we emerge and recover from the pandemic.
Previously, COVID-19 restrictions led to restrictive containment measures, remote working and the closure of commercial activities that resulted in operational challenges.
IoT use cases driving growth
The IoT services market consists of the sales of IoT services and their related products. IoT services are delivered by the IoT services providers. These providers provide consulting, security and analytics services as per the requirements of the business.
Major players in the IoT services industry are Cisco Systems, Cognizant, Google, Infosys and Tieto Corporation, to name a few.
An increase in IoT use cases is expected to drive the IoT service market; this is where IoT can be used to automate processes and increase productivity. As it has found many uses cases over the years, this increases the demand for IoT services and this is expected to drive growth.
Enhancing deployment workloads with edge or cloud computing
Despite the expected growth, low enterprise adoption is expected to hinder the IoT services market. Although IoT has its use in many industries, due to factors such as low awareness, enterprise adoption is low, the report states.
Only 29% of enterprises have adopted IoT solutions according to the Omida data survey.
Edge or cloud computing however is enhancing the deployment workload on IoT devices, according to the report. This solution facilitates data processing and data storage in the cloud.
Microsoft released its Azure IoT Edge recently. This fully managed service is built on Azure IoT Hub. By moving certain workloads to the edge of the network, businesses that utilise Microsoft's IoT platform spend less time communicating with the cloud, react more quickly to local changes and operate reliably in extended offline periods. 
The IoT Services Global Market Report 2021: COVID-19 Growth and Change to 2030 is one of a series of new reports from The Business Research Company that provides an IoT services market overview