Juliette Rizkallah: Reflections on 20 years in tech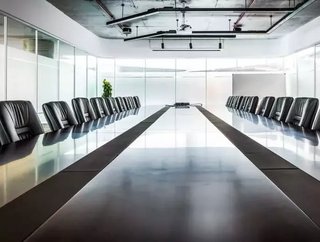 Juliette Rizkallah, Chief Marketing Officer, SailPoint, has over 20 years of experience in the tech sector, including executive positions at Oracle, CA...
Juliette Rizkallah, Chief Marketing Officer, SailPoint, has over 20 years of experience in the tech sector, including executive positions at Oracle, CA, Business Objects-SAP and Check Point Software. She talks to Gigabit about what she's learned from her career in the tech industry so far.
A marketing veteran with more than 20 years of experience, Rizkallah brings a wealth of expertise and pragmatism to SailPoint in her role as Chief Marketing Officer. No stranger to the world of enterprise security, Rizkallah leads the company's worldwide marketing efforts, and is responsible for articulating the company vision, product solutions, technology innovations and business purpose to customers, partners and media around the globe.
Rizkallah has held executive positions and was an agent of growth at some of the world's largest technology companies, including Oracle, CA, Business Objects-SAP and Check Point Software. She started her career as a strategy consultant at Bain & Company and Arthur Andersen France where she acquired her business impact focus.
"I began my career as a strategy consultant with a passion for business and finance. Over time, I moved into a pure marketing role, but I never lost my passion for business strategy. By having a general management view of the business, I have always been able to get the most impact from my team's marketing activities and have always partnered well with other functions, especially sales, to optimise the prospecting and selling processes.  
What inspired me to join SailPoint was the opportunity to continue to grow the brand of an already successful company, which I knew was just getting started. SailPoint was and is at the intersection of security and business enablement, so the opportunities were abundant for me to execute my vision and make an impact at the company and in our industry."
Gender equality in the workplace
"It's interesting to reflect on how far we have come in creating more gender equality in the workplace. As I look back on my journey to leadership roles, it becomes clear: it takes all of us to truly balance the scales.
For me, the idea of gender equality started with my parents who were both dentists with each of their own offices and clientele. Some of my earliest memories are of my dad boasting about my mum being so great at her job and claiming that she was much better than him at running her business. That put my sister and me in the mindset that we could be the greatest. Gender barriers were not a concept or obstacle to us, not then and not now.
Looking back to the start of my career, I was fortunate to have executives, mostly male, who were my champions. Much like my father with my mother, they gave me the support and autonomy to establish myself as a professional and equal among my peers.  But I also went into each job with full confidence that I was the most capable of getting the job done. I never distinguished myself as a female co-worker but as a highly-skilled, adaptable professional.  
Today, as I often take the role of mentor, I advocate young women professionals to seek champions to help them thrive in their career. But I also advise them to be their own best advocate and to have the confidence to aim high. Though I personally did not have many mentors in my career but rather champions who pushed me to my perceived limits, I do see value in mentoring - especially women in my industry- to help them personally and help the cybersecurity industry accelerate its evolution towards diversity."
Challenges facing marketers in the digital era
"Marketing—across industries—has become extremely data-driven in the last decade. With the rise of marketing technology in the digital era, people are using data to blast users with targeted messages on a daily or even an hourly basis. We are seeing a lot of noise right now, and to be effective, marketers need to cut through that noise by telling stories and targeting audiences at a specific time. 
Targeted marketing is in of itself an art and science. A traditional ad does not permit that level of targeting. With so much noise at the moment it is important to balance a data-driven strategy with the right people at the right time."
Shift your thinking 
"Anyone who wants to enter the cybersecurity industry needs to understand that as it evolves so quickly, you cannot always rely on what you know; you need to adapt.   As soon as you feel comfortable with the knowledge that you have, you become dated. You need to look for the next step, the next move because that is what hackers do. They will figure out your techniques, they will leverage your technical innovations to hack you further. To succeed in this industry, you must have strong problem-solving skills and be able to work collaboratively. And stay humble. In cybersecurity you need to be able to stand on the edge of time and have the vision to be able to predict threats and opportunities in the future."