Making the most of data should be a priority for everyone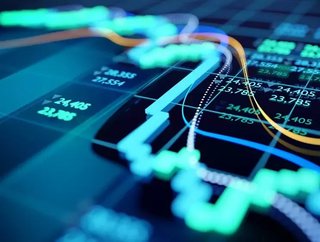 It's vital that business leaders drive a shift in work culture, build bridges between the IT department and other staff, and create a data-led culture...
No business has been left untouched by the profound changes to our economy we've experienced in recent months. Digitalisation has accelerated rapidly, adoption of technologies like remote work tools has skyrocketed, and how we work and do business has changed for good.
Yet despite the challenges of 2020, many of today's businesses still have a very '2019 approach' to technology, with IT teams siloed from other teams and critical issues like data management – the process of acquiring and storing data, then putting it to work – delegated and forgotten. 
This has consequences. Imagine you're a small business selling homewares, and the pandemic upends your business model – you're forced to go online-only, and your customers' spending habits undergo a dramatic shift. If your data management policies are poorly understood by your team, your ability to respond effectively and take advantage of potential opportunities is limited. 
Yet if you have flexible and robust data management policies that are well-understood and widely-followed by employees – insights from your data mean staff can adapt more quickly, spot potential revenue streams more easily, and cut costs with more precision. 
So, it's vital that business leaders drive a shift in work culture, build bridges between the IT department and other staff, and create a data-led culture for all employees. Let's explore how they can do that. 
Communication is key
A company's ability to manage their data starts with how well employees understand their roles and responsibilities. According to by Seagate Technology into global SMBs' response to COVID-19, the pandemic spurred around half of surveyed SMB owners to increase their employee communications around data management. This is a positive sign, but it's vital this communication is done effectively. 
Because areas like security need to be updated so often, best practices do need to be communicated regularly to be effective. IT can be a difficult subject to get staff to pay attention to, so firms that do it best are the ones that recognise staff quickly become fatigued. The best antidote to communications fatigue is keeping information as clear and concise as possible.
Invest in tools and training
To improve data management company-wide and truly start to distribute responsibility held by IT, employees may require training in best practices and tools like data analytics software. Of course, training and tools require investment – and it can be significant. But there's that digitalising a business brings productivity benefits, so it's an investment you should see a return on.
Fortunately, most firms don't need their staff to be advanced data scientists to start to see the benefits. Even basic training can increase data-savviness among employees. The two key areas in which leaders should look to build company-wide understanding are data analysis and secure data handling.
According to recent Seagate research, around 53% of surveyed SMB business leaders globally better understand the importance of data policy than before the pandemic. This is a solid starting point. But having a data policy in place does not guarantee that the data storage system is set up properly. 46% of surveyed SMB leaders say they or their employees have had difficulty accessing files or other company data during the recent period of home working. More work must be done if we are truly to say data storage and management are company-wide concerns and priorities.
Making data storage and management a priority for all
The solution to a great deal of data management challenges is DataOps—the discipline that connects data creators with data consumers. Whilst a majority of businesses consider DataOps very or extremely important, only an average of 10% of organisations report having implemented DataOps fully across the business.
Training staff in IT and data management, and DataOps in particular, is not easy. It's no secret that many employees might consider it a chore, and it can be hard to know where to start. 
It's important to listen to employees – work with them in determining what aspects of their work could benefit from data management, and what tools will help them find the insights they need. Employees may be able to articulate a need, but not have the requisite technical knowledge to identify the solution. 
If employees aren't confident when using data and getting value from it, consider placing IT team members within strategic team meetings. Their technical knowledge may provide valuable insights, and their data-first mindset should rub off. Moving forward, it's important to encourage an exchange of ideas between employees and the IT team – employees don't have to be data experts, they just have to know they can rely on the IT teams wealth of technical knowledge to empower their own data-led decision making. 
Business leaders should also work closely with the IT team. Gone are the days when CEOs could delegate IT concerns to one department – C-suite should understand IT's priorities and requirements, and give them the weight they deserve in internal communications. 
Shared responsibility means shared benefits
Recent from Seagate and IDC suggested more than two-thirds of business data goes unused. Another , published in 2019 by the Organisation for Economic Co-operation and Development (OECD), found just 11% of small businesses and only 33% of larger firms carry out big data analysis – another missed opportunity. 
These findings show just how many businesses are missing out. In fact, 24% of surveyed SMB leaders admitted that their workplace could be doing much more with the data available to them. There is tremendous untapped potential. Think of the clothes shop that could be spotting the next facemask trend, or the manufacturer missing inefficiencies in its production line, or the local café that could be using data to analyse customer spending patterns and manage its inventory more efficiently. 
What if businesses found a way to get value from the data they're currently missing out on? The economic benefit could be enormous but will remain unachievable if IT managers remain the sole advocates of proper data management.  
Business leaders and IT decision-makers must take the issue of data management out of the IT department and share both its inherent responsibilities and its many benefits company-wide. They must also play their part by removing barriers that prevent staff from doing the right thing. 
Firms that do will open a world of opportunity. Best practice DataOps and other data management solutions - such as analytics-enabled data orchestration and data architecture - lead to better business outcomes. 73% report that it delivers a boost to revenue, whilst 72% say it enhances profit and 71% say it benefits customer satisfaction and loyalty.
Furthermore, making data storage, management and analysis the responsibility of everyone in the business will quite simply overjoy IT departments across the world. Their world will certainly get a lot less lonely. 
By , Director of Channel Marketing EMEA at Seagate Technology