Mark Devereux, CTPO Scalable Software, talks data decisions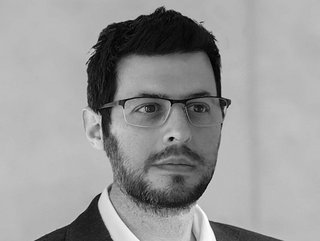 Mark Devereux, CTPO Scalable Software, spoke to Technology Magazine about how companies need to handle data correctly to gain the most from it
Can you tell me about Scalable Software?
At Scalable, we help companies achieve successful digital outcomes by providing business leaders with the data they need to be more agile in their decision making and assure their digital objectives. Our technology helps organisations to optimise costs when they need to achieve financial goals and spend smarter across their technology and people estate. We help optimise productivity when organisations need to find and eliminate issues in processes or optimise the way people work. And we optimise transformation when they need to track digital change and prove ROI on their technology investments.
Scalable's expertise in people and technology telemetry helps organisations untangle the challenges that arise from hybrid working and rapid digital transformation, and face them head-on with data. Our workplace analytics platform Acumen gives IT decision makers insight into how their systems and people operate, where improvements can be made, and costs rationalised. Armed with this information, IT can help to future-proof their businesses with data-driven decisions and succeed as service providers.
What is your role and responsibilities at the company?
As the CTPO, I lead the product and engineering functions within the business. My role straddles the creative and the technical: it is my job to build out Scalable's strategic vision – to work out where our technology is headed, and then to lead the execution of that vision into a deliverable roadmap.
We're also working on some exciting new capabilities that I am overseeing the development of. Currently, our workplace analytics solution is primarily aimed at IT leaders, but future updates will expand Acumen into other departments, such as people management and front-line operations. It's exciting to be a part of this growth!
What is digital friction and how can analytics be used to identify it?
In a nutshell, digital friction is any unnecessary effort expended with technology in the pursuit of an outcome. It's anything that inhibits an employee's productivity, and makes it difficult for them to do their jobs effectively. No doubt many of us have fallen victim to digital friction – be that devices that don't work as they should, convoluted processes or software that require us switching applications, or simply not knowing how to use the latest version of available software. For businesses, such issues diminish productivity and efficiency, and for employees they lead to frustration. Worryingly, our research found that 30% of hybrid employees said poor digital experience had made them want to leave a job – so digital friction may even impact your talent pool.
To stay competitive in today's market, it's more important than ever to identify and minimise the impact of digital friction. Simply asking employees for their feedback is no longer effective because often users have been doing a process for so long that it has become semi-automatic – they don't even think of it as inefficient anymore. Having a centralised analytics platform that pulls data from across your IT estate can evaluate the user journey in detail to reveal points of digital friction. IT teams and business leaders championing digital transformation can then use these insights to make data-driven decisions about how to eliminate these issues, leverage innovation, and drive positive change – resulting in enhanced productivity and user experience.
The pandemic had a huge impact on digital transformation, do you think it will carry on at a fast pace?
During the pandemic, organisations spent hard and fast on new software and hardware to get employees set up to work from home. Now the dust has settled and temporary changes to how we work have become permanent, this level of spending has become unsustainable, and the amount of technology unmanageable for IT teams. With this in mind, digital transformation will still continue at pace, but the focus will shift towards optimising these digital assets to maximise employee success, while still controlling costs.
Employees expect technology to enable their success at work, not hinder it. Yet, our research found hybrid workers waste almost seven hours a week on lack of access to the right technology, or with technology that doesn't work! There is a clear need for organisations to gain more insight into their IT estate and eliminate pain points and unnecessary spend. This shouldn't be seen as digital transformation 'slowing down', since gaining this insight will allow digital transformation strategies to continue evolving, adapting, and refining to get the most out of technology.
How important is it for businesses to deal with data correctly to gain the most out of it?
To get the most out of data, companies need to move away from a 'data for data's sake' approach. Being able to measure and evaluate the success of digital initiatives depends on having the right metrics, measured in the right way.
A common problem for organisations is that their data is disaggregated through multiple platforms, which means they don't have a comprehensive view of the entirety of digital experience. A further issue is that measurements are often too generic, so fail to give the insights that individual companies need.
Companies need to move towards a model of measurement shaped by their priorities and their unique business context. Ultimately, to truly leverage your data, you need to be specific – choose the appropriate scope, timelines, and specific KPIs for meaningful measurement.