Maximising the hybrid network opportunity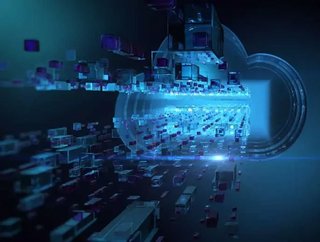 The rise in digital infrastructure to support the huge amounts of data flowing across networks has led us to the Third Industrial Revolution. Today, com...
The rise in digital infrastructure to support the huge amounts of data flowing across networks has led us to the Third Industrial Revolution. Today, companies of all shapes and sizes are being affected by this digital movement better known as digital transformation. According to IDC, while 89% of organisations have plans to adopt a digital-first business strategy, only 44% have fully implemented this approach. 
Central to any digital transformation strategy is the network i.e. the nervous system for the entire organisation. Employing an agile, secure and reliable network is key to achieving a connected enterprise model, which seamlessly brings together people, processes and devices – no matter where they are. Getting the fundamental platform right simplifies the road to digital transformation. The ideal path to reach this goal is through hybrid networking – the convergence of on premises IT, private and public cloud services.
See also:
Hybrid networking is not a question of 'either/or'
Positioned as a new approach to enterprise computing, hybrid networking is a comprehensive process that evaluates business requirements for specific IT workloads, applications and data to determine the optimal networks, whether cloud, enterprise or both. A hybrid network environment affords businesses five critical benefits:
Automate access to cloud services
Businesses need to be able to deploy cloud resources quickly and efficiently. Previously when employees wanted to use additional IT resources, they would use hardware and software from a centralised IT department. Now employees can head straight to the cloud for what they need speedily, going outside the constraint of limited IT budgets and resources. 
For the simplest cloud applications, all it takes is an empowered business user to open an account and start working. Other cloud applications operate through open APIs, many of which can be accessed by an IT professional embedded within the business. Complex applications still require comprehensive implementation support; but even these types of applications are becoming increasingly turnkey.
Retain low-cost workflows on-premises
Often, it makes perfect sense to retain relatively static workflows on low-cost, on-premises data centres using commodity hardware. If it ain't broke, don't fix it. The hybrid approach allows IT departments to keep their focus on innovation, without having to spend time migrating low-value applications to the cloud for minimal benefit.
Integrate IT workloads into a single security perimeter
IT workloads running in separate environments rely on different routing strategies, IP addressing schemes, quality-of-service guarantees and security protocols. However, to achieve optimum performance of workloads, while ensuring security and reliability, a tight integration between the infrastructure provider and the network provider is required.
By incorporating cloud workflows into the same security framework as on-premises workflows, enterprises can better protect themselves against vulnerabilities and breaches. It's also easier to demonstrate compliance to regulators and auditors when there's a single and consistent framework with overriding security. 
Reduce IT spending
Historically, physical infrastructure for networking services such as network-based security and DDoS mitigation required significant capital expenditures, along with ongoing operating expenses. These deployments also come with costly management overheads for the physical procurement, installation and integration of the devices, as well as a complex project management and operational energy over extended timelines. Given the time and effort required, this approach was hardly agile enough to keep up with the speed of cloud within the data centre.
Today, enterprise networks are becoming much more dynamic and there is an increasing willingness to give the green light to new cloud-based initiatives. Leading network providers are extending the on-demand nature of cloud purchasing to include network-based services. Businesses can add features on-demand, without needing to purchase and install dedicated appliances.
Free up IT innovation
Streamlined access to cloud-based resources can help the IT department deliver higher-value solutions to the business, taking advantage of the incredible innovation happening with services available on cloud platforms.
The smart choice is to find a partner with expertise in the fundamentals of hybrid network design as well as experience in implementation and management in the hybrid enterprise. With this support, the heavy lifting is removed, freeing up IT departments resources to innovate. This enables them to ultimately become better strategic partners to the businesses and customers they support.
Digital transformation is a daunting prospect for many enterprises, but it's important to remember it is not a single point in time – it's a journey. It's not impossible to achieve if the proper steps have been taken – and by adopting a single, powerful hybrid network, modern enterprises are one step closer to taking greater control of their existing IT systems. The benefits are obvious and help with planning is out there too.
Julia Fraser, Vice President Sales, UK & Ireland, CenturyLink