Microsoft: Privacy Manager for Microsoft 365 now available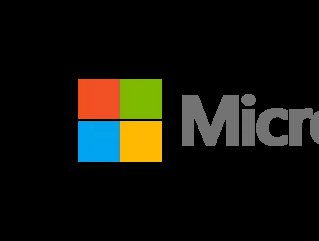 Microsoft has announced that its Privacy Manager for Microsoft 365 is now generally available to help customers safeguard personal data
Underpinned by the company's understanding of cybersecurity challenges in today's hybrid working environment, Microsoft announcement comes with the aim to bring simplicity to the complex topic of data privacy regulations.
Complete with role-based access controls and data de-identified by default, Privacy Management for Microsoft 365 helps organisations to have end-to-end visibility of privacy risks at scale in an automated way.
To support its customers with data privacy, the Privacy Manager for Microsoft 365 can:
Identify critical privacy risks and conflicts: it automatically and continuously helps to discover where and how much private data is stored in customers' Microsoft 365 environments by leveraging data classification and user mapping intelligence.

Automate privacy operations and response to subject rights requests: Privacy Management correlates data signals across the Microsoft 365 suite of solutions to deliver actionable insights that allow privacy administrators to automate privacy policies.

Empower employees to make smart data handling decisions: Privacy Management provides insights and contexts to administrators, enabling them to automate privacy policies and protect sensitive data.
Microsoft partners with privacy software companies to improve services
Discussing the Privacy Manager in a blog post, Vasu Jakkal, Corporate Vice President for Security, Compliance and Identity said: "Because data lives across so many clouds, systems, and applications, solving the challenge of data privacy requires great insight—and partnership."
"We're also excited today to partner with leading privacy software companies—OneTrust, Securiti.ai, and WireWheel—to extend subject rights management capabilities to personal data stored outside of the Microsoft 365 environment, enabling customers to have a unified and streamlined response to subject requests," he added.
Commenting on the partnership with Microsoft, Adam Rykowski OneTrust's Vice President of Product Management said: "Our mission at OneTrust is to empower businesses to build trust into the fabric of their organization and our collaboration with Microsoft supports this. By automating and syncing the fulfilment of Data Subject Access Requests (DSAR) from OneTrust's Privacy Management Solution with Privacy Management for Microsoft 365, available within the Microsoft 365 compliance centre, we can seamlessly incorporate IT admins into privacy operations from the OneTrust platform."
Now, customers of Microsoft 365 and Office 365 can access Privacy Management as an add on to their existing subscription.