New webinar from geospatial technology experts Korem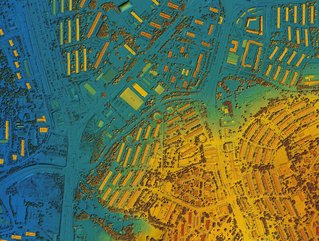 Experts from Korem explain how next generation geospatial technology and data can help insurance clients improve underwriting and pricing accuracy
Since 1993, Korem has been driven by their belief that by harnessing innovation and geospatial, they create long-term value for their clients, employees and partners.
Driven by a deliberate growth philosophy, and guided by their values of autonomy and well-being, Korem has evolved to become a geospatial leader that serves some of the largest companies in North America.
Through Korem's unique 'one-stop-shop experience', they drive the successful adoption of geospatial technology, while managing risk through informed decisions that enhance their client's efficiency.
In today's very competitive P&C (property and casualty) insurance market, many insurers are struggling to underwrite policies with a high degree of assurance that they're pricing these accurately.
Whether writing policies for autos, personal or commercial property, Korem — whose clients include Google, Alteryx and Foursquare among others — are using high accuracy geocoding and current geospatial data to help improve risk models.
Korem webinar hosted by BizClikMedia
Korem's talented and multidisciplinary experts will share unique insights on the following topic:
Title: Improve Underwriting and Pricing Accuracy using Next-Generation Geospatial Technology & Data
Agenda
Geospatial data that can be used for creating high accuracy auto and property models
Geospatial software technology that can be used to integrate the data and create high-precision models
Using cloud data warehouses, such as Databricks, for scalable data model processing
How to operationalise high-resolution risk models
World class presenters from Korem
Joe Francica - Senior Director Geospatial Strategy at Korem
Francica is recognised as an influential geospatial technologist and has been a leading advocate of location intelligence for over 35 years. During his career, he has worked in private companies, start-ups and government organisations, on the applications of geographic information to commercial business challenges. Francica founded and chaired the Location Intelligence Conference in the U.S. and Brazil and has published over 500 technical articles, blogs and podcasts on location technology. He holds degrees from Rutgers, Dartmouth and Southern Methodist University.
Julien Lebrun - Geospatial Expert at Korem
Julien holds a bachelor and a master's degree in geography from Laval University in Quebec City. He worked as a research professional at the center of northern studies where he took part in the operations of a network of environmental research stations. Since 2018, he works as a geospatial expert for Korem where he's recommending and integrating the best geospatial solutions on the market.