Opinion Piece: Integrated security is key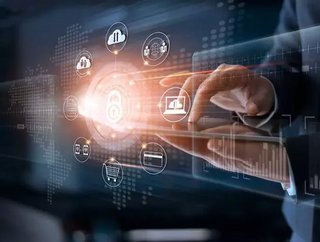 In today's world, security threats can come from anywhere, be it cybercriminals looking to attack your business' data, intruders targeting physical...
In today's world, security threats can come from anywhere, be it cybercriminals looking to attack your business' data, intruders targeting physical hardware, or even internal employees haplessly giving away company secrets or letting unauthorised people into your environment.
While security technologies are evolving rapidly, traditional intruder detection systems, alarm panels and access control technologies can no longer operate independently of each other to provide effective security - they need to be able to integrate to provide a true, preventative and dynamic security solution. Eckart Zollner, Head of Business Development for NewTelco SA, takes us through some of the trends and shifting requirements for today's security landscape.
Integration is key
"Organisations should have a multi-layer security strategy in place, with each layer integrating with the next and controlled from a single platform," says Zollner. "When various security technologies work together, background technologies such as artificial intelligence (AI) and machine learning (ML) can come into play, allowing for pattern identification which can give advanced warning of a security breach. Businesses are then better able to prevent, manage and even recover from security breaches."
The advancements in connectivity coupled with most security technologies being IP based, today, brings about the ability to easily interconnect them. High speed fibre and wireless devices allow for a network of security systems across multiple branches to communicate with each other, and with a control platform, in almost real time, giving an instant overview of the current security landscape at any given moment.
Many intrusion systems, alarm panels, cameras and biometrics systems come with built in features such as AI, high resolution imaging and early warning alarm triggers. However, Zollner says that these cannot offer real peace of mind on their own. An effective centrally managed control platform should tie all technologies, both legacy and new, together to provide a holistic view.
"The ability to control, change and act on real time data through a central control platform can mean the difference between life and death. Although cameras may have built in AI to identify patterns and send alerts based on facial recognition or irregular activity, and biometric systems are able to detect and prevent unauthorised access faster than before, connecting these systems to a central managed platform allows the business to tie data from these - and other - sources together to achieve an overall risk picture. This, in turn, allows the business to identify patterns on high risk areas, employee behaviour, and other risks so that the business can react proactively."
See also:
It's about more than just technology
Organisations can - and usually do - spend exorbitant amounts of money on cutting edge security systems, however without a proper security policy and processes in place, they are may be a wasted investment.
Zollner says that businesses need to know how to achieve the best from their security technology and can only do so if they understand how to use it, as well as what the parameters are for a safe environment.
"If an alert goes out, sent by an intelligent surveillance camera, the people receiving those alerts need to know how to proceed to ensure the best safety and security for their business, and its people. However, security policies go beyond knowing what to do in the event of a breach, it's also about enforcing best practices to ensure that breaches are prevented to begin with."
Zollner adds that these policies need to be reviewed and updated regularly to be effective, ensuring that they are aligned with the changing business environment, as well keeping pace with technology advancements within the organisation and changes in the cybercrime landscape. They should also be tested often, checking that all technologies are working as they should be and that all parties are fully cognisant of their roles.
Feeling safe
Ultimately, good security comes down to how safe employees feel within their environment, and whether or not they are aware of the dangers, processes, protocols and technologies in place.
"A well planned, easily viewable and integrated security solution coupled with a solid security policy helps businesses to build a secure environment, providing peace of mind for the organisation and its people," concludes Zollner.
Eckart Zollner, Head of Business Development, NewTelco SA