Over a third of UK businesses expect to digitally disrupt their market says Dell Technologies report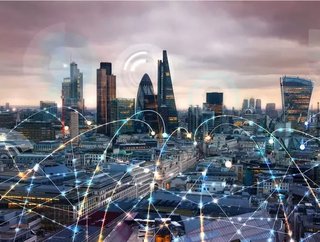 More than a third of UK businesses expect to disrupt their market, according to new research by Dell Technologies. Working in collaboration with Intel...
More than a third of UK businesses expect to disrupt their market, according to new research by Dell Technologies.
Working in collaboration with Intel, Dell Technologies published its DT Index report yesterday which surveyed the progress of mid to large-sized companies on their digital transformations. 
The DT Index also recorded that one in four (27%) companies believe that they'll be impacted by an external disruption.
The report highlighted that a quarter of respondents are worried that they will struggle to meet changing consumer demands within five years, with one in four (20%) saying that they fear their organisation will be left behind.
SEE ALSO:
"We've talked about being on the cusp of tremendous change for some time now. That's no longer the case," said Dayne Turbitt, Senior Vice President Dell EMC UK and Ireland.
"The next digital era has arrived and it's reshaping the way we live, work and conduct business.
"Which means that time is of the essence. Genuine transformation needs to happen now, and it needs to be radical."
Figures from the DT Index suggest that many businesses are already taking pre-emptive action by investing in emerging technologies that are set to disrupt the sector.
Businesses are prioritising investments in cybersecurity (58% of those surveyed plan investments in cybersecurity over the next three years), multi-cloud environments (50%), Artificial Intelligence (37%) and IoT (35%), according to the report.
The study also points out that whilst just 5% of UK businesses consider themselves to be Digital Leaders, the number of UK organisations that classify themselves as Digital Adopters has grown from 11% to 22% in the past two years alone.
91% of businesses said that they face major hurdles in their digital transformation journeys, with lack of budget and resources, data privacy and cybersecurity concerns, lack of in-house skill sets, regulation and legislative changes, as well as information overload, cited as the top five barriers.
To conquer these challenges, the DT Index underscores how, since 2016, more businesses are embracing agile software development (up 11%), sharing knowledge across business functions (up 23%) and building security into all devices and apps (up 5%).
"It's an exciting time for UK businesses as we hit a crucial intersection – where technology, business and mankind meet to create a better, more connected world," added Claire Vyvyan, Senior Vice President UK and Ireland Commercial at Dell EMC.
"However, only technology-centered organisations will reap the rewards offered by a digital business model, including the ability to move quickly, to automate everything and to delight customers. This is why digital transformation needs to be a number one priority."