Progress: Preparing companies for the rising tide of data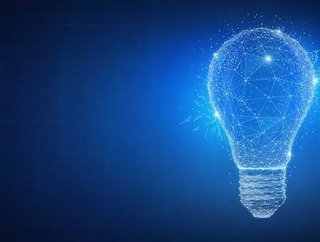 Progress boasts more than 35 years in business, driven by a simple mission: to provide the best platform and tools for building and deploying mission cr...
Progress boasts more than 35 years in business, driven by a simple mission: to provide the best platform and tools for building and deploying mission critical business applications. With a focus on B2B and B2C, its mission hasn't changed, but Progress retains the agility of a startup combined with the foresight of a global leader to react to the shifting sands of the business world across industry sectors.
"We have more than 1,700 partners who build applications or solutions using our technology," reveals Mark Armstrong, VP & MD EMEA. "The key thing is we don't build applications or take them to market. We're probably the largest software company that provides software to software companies. There are over 100,000 enterprises that use mission critical business systems built on our tech.
"We've got in the region of 2mn-plus developers (and that doesn't include those using its open source tech for building mobile apps in a native environment), with over 6mn users logging on and over 100mn consumers who are utilising different software applications, built by vendors, using our tech. And that's growing rapidly. People don't build monolithic applications anymore. We're seeing applications built with multiple languages and platforms to deliver flexibility to deploy on premise, in the cloud or mobile with a range of different interfaces, so we need to provide the tools to enable them."
See also:
Progress can facilitate enterprise integration, data interoperability and application development, including Software as a Service (SaaS) enablement and delivery across cloud, predictive maintenance and mobility solutions. Armstrong says the Progress product roadmap has been influenced in recent years by the changing definition of mission critical. "We've seen a switch from 'scalable and available' – going back to the nineties and noughties it was all about ensuring these business applications could run on any piece of hardware or operating system. Today it's about being able to run on any cloud vendor's infrastructure so compatibility is key. We're finding that people need applications that work at scale – today they might have 1,000 users, tomorrow it could be 100,000."
Progress works with customers like Farmers Insurance (with a reported $12.5bn revenue) in North America, a company which has built a mobile application so it can offer services direct to millions of consumers. Farmers needs to know it will scale and it's always on. "They are an example of a business that has back office systems that have moved into the cloud using mobility and have the need to build truly robust internet scale applications," explains Armstrong.
"Another trend we're seeing is the need for an immersive user interface," he reveals. "We talk a lot about adaptive applications. Gone are the days where users have to adapt to the application. Applications today have to adapt to the way users want to consume them. We need to provide tools which allow people to build responsive mobile applications – whether they be native or hybrid – with voice integration or augmented and virtual reality interfaces and the ability to become truly immersive."
Armstrong lauds Progress' ability to solve a multitude of problems and believes it's one of the prime reasons why businesses worldwide trust applications delivered on its platform. "A lot of people build hybrid mobile apps allowing access to GPS or the camera," he explains, giving an example of how Progress delivers innovation. "But if you want to build a true user experience and allow access to all the functions of a mobile device, you need to build native. The problem is that you have iOS, Android, Windows and a plethora of different versions of iOS and a multitude of devices you can run Android on – people can't afford to do this. We have a product called Native Script, a differentiating technology, which allows you to write once using a familiar process to users of Java Script. It will deploy natively to Android or iOS giving you all the benefits of native. It's the only tech of its kind in the business marketplace which is why we've had over a million downloads and trials with developers using the tech. It's open source and then we supplement that by providing world class tools and utilities to enable it to create graphics etc."
Progress is now one of the leading providers of developer tools in the market through its acquisition of Telerik, and it also recently acquired Kinvey, highlighted by Gartner and Forester as one of the leading mobile application development platforms for back-end services in the market. "If you want to build in a service environment and deploy on any platform in the world in a robust and compliant way, Kinvey is a great choice. You can run all three (Native Script, Telerik and Kinvey) seamlessly in the same environment and then you have a differentiated platform. Collectively there's nothing better on the market," asserts Armstrong proudly.
Progress can call on a wide-ranging ecosystem of partners including software vendors who use its web management tools to build solutions for companies like Nestlé, and Pepsi brands such as Tropicana and Gatorade who use tech provisioned by its service provider partners. Armstrong highlights QAD, an ERP vendor which uses Progress solutions at 6,100 manufacturing sites in more than 90 countries, with a strong presence in the automotive industry. "Even in this space there is huge change in the way business applications are being developed, with more focus on cognitive business applications for growing markets like predictive maintenance," reveals Armstrong. "With 47% of our own revenue coming from manufacturing, it's really important to us to react to its needs. Elsewhere, three of the five largest legal providers in the UK market are using Progress technology. That's a dominant position also apparent in the Housing Association market where we work with industry leaders like Orchard Housing and Capita Housing to support their solutions."
Recognised as a leader by Gartner and Forester for Mobile Application Development Platforms, Progress has seen a share price rise of $50, which Armstrong believes shows the vision and strategy implemented by its leadership team has been supported by an eager customer base and both shareholders and stakeholders. To maintain its position in a competitive market, Armstrong identifies the challenge of providing solutions for those companies needing help with extracting value from the ever-growing data lakes. "The data science area is growing rapidly, but there aren't enough scientists to manage the data we've got. It's way beyond human comprehension… That's why we're aiming to provide the tools and technologies that negate the need for data scientists. There won't be enough of them available so we need to automate."
To achieve this goal, Progress acquired Machine Learning & AI innovator Data RPM. "We're focusing that around predictive maintenance with a meta-learning approach," says Armstrong. "Land Rover Jaguar are one of our customers who use this in the manufacturing process because every car that comes off the production line is effectively unique. We're ensuring, from a predictive maintenance point of view, its plants are kept up with improvements in efficiency to deliver a reduction in overall costs. Land Rover Jaguar's research revealed that just one minute of plant downtime costs in the region of $22,000 and typically they are dealing with 800 hours of downtime a year, so our goal is to minimise that. If we can detect through a multitude of IoT sensors on every machine in that plant how a specific car was produced on a particular day, we can start to conceptually produce things like the digital twin of a car to aid the manufacturing process. That's a visionary statement of what we're working towards and how we hope to add value in new ways for our customers."
Looking ahead, what are Armstrong's predictions for the emerging needs of business in this area? "In 2018, industry will utilise tech to take advantage of existing data lakes and its real-time feed to achieve value with Industry 4.0. We have customers who are actively talking to us about how they can take Data RPM on board with their mission critical applications to enhance and improve their manufacturing process or do predictive maintenance on the high value items they produce, whether that's large compressors, vehicles or large refrigeration units. We're going to see IoT add real value this year."
Armstrong sees immediate challenges for all industry sectors, positioning Progress to further enhance its reputation as a go-to for problem solving. "Our customers in the EU have to face up to GDPR compliance by 25 May. We've been preparing for this for two years and are still engaging on this with education and technology to enable them to put in place a compliant strategy, whether that be areas like encrypting data or providing a more secure log in experience for users. By definition, being an indirect company, our customer's challenges are challenges for us."
Progress aims to broaden its offering of next generation business apps through more acquisitions. "These will complement our vision so we want to further take advantage of new tech and make it available in a frictionless way to our customers."
The Progress veteran has been in the software industry since 1988, always in the arena of business applications, either working for software vendors that build them or over the past nine years working for Progress to provide technology for those vendors. He's experienced a multitude of paradigm shifts in the industry, and concludes: "In the past it was about integration between apps, but today it's about building micros services that can work with each other seamlessly via service environments that can be employed anywhere. The market dynamics are exciting today so people need to think differently about how they build business apps to embrace the future and truly deliver value from big data."