Qlik partners with AWS on SAP cloud data analytics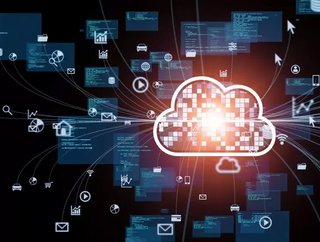 Qlik and AWS's new offering focuses on automatically optimising SAP data for AWS workloads such as machine learning...
Business data analytics firm Qlik has announced a partnership with cloud leader Amazon Web Services (AWS) to process SAP data with cloud analytics.
The German enterprise software giant offers a widely used enterprise resource planning solution, taking in data from across an organisation.
Making the most of data
Getting the most out of the data you have available is an imperative for digital transformation, particularly in the age of and the deployment of clouds from different vendors. The new solution from Qlik and AWS targets exactly that problem, allowing the integration of data in real-time from SAP into AWS, in the process optimising it for AWS use cases such as data lakes or machine learning.
"Customers are eager to bring SAP data into AWS and leverage AWS as a platform of innovation to increase the power of data-driven decision making across their organizations," Fernando Castillo, Head of SAP Partner Network and SAP Alliance at AWS.
"We are pleased to work with Qlik on the Qlik Data Integration solution, which is designed to help customers accelerate the migration of SAP data at scale on AWS, combine it with non-SAP data, and enhance the impact and value of all their data."
The rise of data integration
Connecting and has only become more necessary as the number of data sources has ballooned - whether IoT sensors or website interaction data, companies need new techniques to create complete pictures of their organisations.
"Enterprises are looking for a cost-effective, agile and modern way to bring their SAP data into their cloud analytics strategies. Qlik Data Integration is uniquely positioned to help customers looking to deliver real-time data pipelines and optimized integration with SAP and AWS," said Itamar Ankorion, SVP of Technology Alliances at Qlik. "We are excited about our continuing relationship with AWS, and delivering customers a proven solution for driving SAP data into the cloud for analysis and action."