Rackspace on overcoming the technology skills gap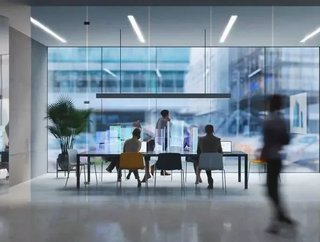 Lee James, EMEA CTO at Rackspace, discussesthe role the company and the wider tech industry can play in closing the skills gap A gap exists in the tech...
Lee James, EMEA CTO at Rackspace, discusses the role the company and the wider tech industry can play in closing the skills gap
A gap exists in the technological skills demanded by employers and those possessed by potential employees.
According to research by the Society for Human Resource Management, 83% of HR professionals have expressed difficulty in finding suitable job candidates, with the talent gap being most visible in roles requiring science, technology, engineering and maths (STEM) skills such as data analysis or engineering.
The gap is not purely in skills, of course, with associated gaps in both racial and gender diversity. For the latter, the World Economic Forum's Global Gender Gap report revealed that the largest gender gaps exist in the new, technological jobs driving the world's economy.
Duly, in cloud computing, men number 88% of employees, in engineering 85% and in data and AI 74%.
Tech leading education
The key to narrowing the skills gap, and perhaps also making a dent in other inequalities, is in education. But what form should this education take?
Lee James, EMEA CTO at multinational tech company Rackspace, is of the opinion that the tech industry itself has a responsibility to demonstrate the connection between technological work such as coding and the real-world output by reaching out to the community.
He says: "We need to do more of that. It can't be a token gesture and I don't think it is. It should be part of the fabric in terms of what you do and what you feed back. That's where absolutely tech companies need to drive and take that lead. We've done work in local schools and colleges to go in and do coding for the day - to help them understand what coding can achieve. What is it? What does it deliver? Why is it important? Why is it exciting?"
For Rackspace, demonstrating that importance has taken the form of a number of different partnerships. "We partnered with the British Heart Foundation, VMware and Amazon and we went into a college to teach students. We helped them to create some Amazon Alexa skills - simple things like turn on my favorite radio station, help me understand a particular recipe or just tell me whether the traffic is busy on my route this morning."
SEE ALSO:
Another ongoing programme has involved working with King's College School, where 40 year 10 students from disadvantaged backgrounds were invited to its offices as part of a drive to encourage the study of computer science. After that visit, the number of students choosing GCSE Computer Science doubled.
Earlier intervention in a school setting is, in James' view, another necessity for closing the gap. "When I look at STEM, what's really interesting for me is where it's failed," he says.
"Generally, it's been very much about the IT and the technology, and that is exciting - I mean, it's why I got into it from a young age and why my career was in it. But what's been absolutely missing around some of the STEM pieces is that we focus very much on the input. What gets people really excited about coming to work here is the output. What we achieve for customers."
Create your own world
Such achievements have traditionally remained obscure, but James believes the possibilities enabled by companies such as Rackspace need to be promoted. "When you go on the underground and you tap a card at one of the barriers, Rackspace is providing the systems underneath to run the oyster system. When you order a pizza, two for Tuesdays from a popular brand, and that pizza arrives at your door - that whole transactional process runs on Rackspace."
The future is positive, however, with the technology leaders of tomorrow having been influenced in more passive ways. Raised on a technological diet, creative video games such as Microsoft's Minecraft or the Sony-owned Media Molecule's Dreams have a huge part to play in proving the creativity inherent to technological work.
"My children, like many children, use a game called Roblox," James explains. "Using a piece of software called Roblox Studio you can create your own world. They use YouTube to understand some of the coding and how it's put together and five or six of them have created a world together."
Together in culmination, such efforts stand a chance of closing the skills gap and consequently creating a fair, more equal technology scene. "There's two girls in that group that have created that world as well, because they want to create an environment and see how it works and the way it operates," James explains. "And then, when they press play, they can see the output of that. That's now so much more creative than it ever was. And I believe that is what's now driving an uptake."