Is ransomware dying, or merely hibernating?
By Tim Brown, VP of Security, SolarWinds MSP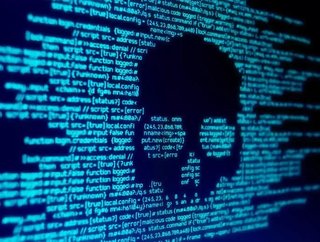 In 2017, ransomware was a predator feared by many businesses across the globe, with Petya/Not Petya and Wannacry wreaking havoc. By the end of that year...
In 2017, ransomware was a predator feared by many businesses across the globe, with Petya/Not Petya and Wannacry wreaking havoc. By the end of that year however, ransomware incidents had sharply declined, allowing some welcome respite. But has ransomware, like a bear, gone into hibernation, waiting to strike again? 
2018 was the year of bitcoin, and so cryptojacking was all the rage. The sky-high price of bitcoin meant that cybercriminals could make more money by hijacking connected devices to mine bitcoin than from ransomware. More common smart devices were used for hiding this type of malware, leading to headlines such as "Your smart fridge could be mining bitcoin for criminals". Cryptojacking was more profitable, and cyberthieves will follow the money. 
In 2019 it seemed for a while that cybercriminals were shifting again and using other tactics. Headlines focused on other types of attacks, like Spectre and Meltdown, which were side-channel attacks aimed at vulnerabilities in computer chips.
Today, as data becomes an increasingly valuable commodity for businesses, ransomware is re-emerging to target those businesses that rely on data.
To defend against hackers, it's vital to understand how their tools are changing. To do that, we must understand who they are and their motives.  
Why is ransomware the weapon of choice?
Some cybercriminals are like the Joker, agents of chaos that just "want to watch the world burn". Examples would be a nation-state hacker engaged in a disinformation campaign, or perhaps a disgruntled ex-employee with insider access seeking revenge. But most cybercriminals attack businesses with purely financial motive—hacking is a business.
Ransomware enables criminals to lock up data and demand payment, usually via a difficult-to-trace cryptocurrency, and walk away unscathed. Some victims might report the incident to the authorities, but cybercriminals have a low discovery risk. Ransomware can also appeal to criminals who are simply looking to inflict damage, as it can completely disrupt business operations. When the business in question is taking care of vulnerable people, like healthcare, or where time lost is extremely valuable, many might think the easiest way out is just to pay up. 
Before ransomware was widespread, criminals often had to steal and resell data. These attacks, while profitable, did mean they had to risk being caught, whether due to an investigation by a bank or a law enforcement sting on the Dark Web. 
As profitable as ransomware can be, the 2018 bitcoin prices surge led many criminals to switch to stealing processing power to mine for bitcoin. These attacks have a lower footprint than ransomware, allowing criminals to earn revenue with even less risk of getting caught. But bitcoin mining has diminishing returns and requires more and more processing power to turn a profit. 
As time has passed, more opportunities for ransomware have emerged as it's reasonable to expect a resurgence in 2020. Legacy machines remain connected, many businesses patching is inefficient, and a whole host of endpoint devices are viable targets. 
SEE ALSO:
Ransomware baring its teeth
Cybercriminals today have more sophisticated tools than ever and are smarter about how they deliver them. The focus is increasingly on industries and sectors that are likely to be more vulnerable. For example, criminals have increasingly targeted the healthcare sector and the IT services providers that manage them. Malwarebytes reported a 60% increase in reported infections in the healthcare sector in 2019 alone. It's suggested that hackers are attracted by a higher return on investment, and the large number of connected devices available. In healthcare, cybersecurity is often treated as an afterthought, with legacy systems, poor patch management, staff with little security training, and a whole host of unprotected devices. 
Another change involves the advancement in cyberattack delivery. Thanks to the sheer quantity of personal data freely available on the web, hackers can craft very convincing phishing and social engineering attacks that can even fool IT professionals. 
As in any business, cybercriminals may attempt their own version of cross-selling. Paying the ransom may unlock the system, but other attacks may be left behind, such as a crypto miner, financial trojan, or keylogger. Scrubbing the machine of ransomware may not be the end of the attack. 
Protect against the threat
Ransomware is like any other threat—the best strategy for protection lies not in a single solution, but multiple layers of security.
Email protection: Like many other attacks, the main delivery mechanism is email, fooling a user into a direct download or opening a malicious document launching a script. A good email security solution can help shut down these attacks.

Web protection: Someone can easily stumble across a malicious website and accidentally download ransomware. A web protection solution can help keep your business off known malicious sites. 

Backup: The simplest way to defeat ransomware is to restore a backup taken before the attack took place—though some ransomware strains delete local backups to prevent this. 

Endpoint protection: Cybercriminals will continue developing newer, sneakier forms of ransomware. Dealing with emerging threats needs more than just antivirus—a solid endpoint protection product will use AI and machine learning to help spot unusual behavior. For example, at the delivery phase, criminals may attempt to use internal system tools like remote desktop protocol (RDP) to land the ransomware on the system. A good endpoint protection system can spot suspicious activity, like an odd pattern on RDP, and flag it much more quickly.
Ultimately, as data has become more valuable ransomware has reawakened as a major threat. We have already seen a 74% increase in ransomware attacks in 2019 And it's less hacker sophistication and more poor security hygiene that is creating opportunities. Like fashion, ransomware seems to be cyclical in nature, a staple that will reappear when other attacks fall out of favour. No business should expect it to go away as a threat—complacency will only make it more vulnerable when the bear reawakens.
By Tim Brown, VP of Security, SolarWinds MSP