Rhonda Vetere: Excelling in Leadership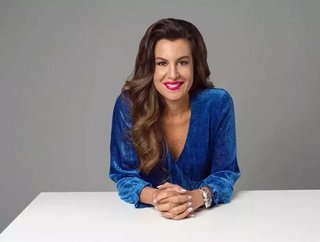 Rhonda Vetere, EVP, Chief Information Officer at Herbalife Nutrition, explains her unique and widely praised approach to IT, business and leadership. N...
Rhonda Vetere, EVP, Chief Information Officer at Herbalife Nutrition, explains her unique and widely praised approach to IT, business and leadership.
No stranger to success in her distinguished and varied career, 2019 represented another year of achievements, milestones and success for Rhonda Vetere and she is already gaining momentum in 2020 using 2019 as a springboard. 
The Fairfax, Virginia-born businesswoman has garnered a plethora of honours for her inspiring leadership: among the awards are National Diversity Council's Top 50 Most Powerful Women in Technology 2019 and 2020, recipient of Randstad's Human Forward Award 2019 and a shortlisted entry for the Top Woman of the Year for the Women in IT Awards - Silicon Valley.
Possessing a full-spectrum of talents, Vetere is also an accomplished athlete (completing over 70 races, including six IRONMAN 70.3 mile triathlons, over a dozen marathons and eight half-marathons) and author (her second book - Grit & Grind - was released in March 2019).
A résumé for success
Following her graduation from George Mason University with a BA in Communications and Business, Vetere has built a résumé of which many would be envious, working with JP Morgan, Lehman Brothers, Barclays, Hewlett-Packard and Esteé Lauder. 
Despite the diverse range of industries, there's always been a constant in her career: technology. A seasoned C-suite tech executive, Vetere is passionate about the digital transformation journey in all of its forms.
In a previous article, Gigabit magazine spoke with Vetere to learn about her dynamic approach to management and digital leadership. "Do your research. Know your customer and what you are looking to achieve. Communicate openly," she advocated. 
"I believe true innovation comes through strategy, learning, technology, and quality. For any company in any industry, I ask the same questions: How do you make the technology work? What makes the business work? Running IT as a business, I try to consider the key factors of measurement, true transparency, and trust."
"My unbending mantra? Metrics are king—you can't manage an environment if you don't know your numbers," she said.
Referencing her numerous achievements as a businesswoman, Vetere was flattered by the recognition but recognised that adequate female representation in the tech sector still needed attention and encouragement (women account for less than 20% of tech roles).
"The tech industry can promote greater female representation by showcasing that technology is fun and cool," she stated. "I often speak to girls and women and share my story that I didn't come from a technology background. I fell into technology because a manager earlier in my career saw some attributes in me and wanted to give me the opportunity."
Combining multiple talents into one role
Talented enough to hold many top-tier corporate roles in charge of developing enterprise IT, Vetere's latest challenge is as Chief Information Officer of Herbalife Nutrition. 
A global company, whose stated aim is nothing less than changing people's lives through superior nutritional products, Herbalife employs over 8,000 people across 90 countries. Not just a provider of scientifically-backed products, the company also utilises 1:1 coaching and fosters an inspiring community to help customers accomplish their potential.
Seemingly a perfect fit for Vetere, who has the opportunity to combine her twin passions of technology and sport in one role, Herbalife currently sponsors over 190 world-class sports figures, including Cristiano Ronaldo, as well as several Olympic teams.
More information on Vetere's vision for Herbalife's digital transformation will be explored in a forthcoming article with Gigabit Magazine.