Salesforce: strategies for digital transformation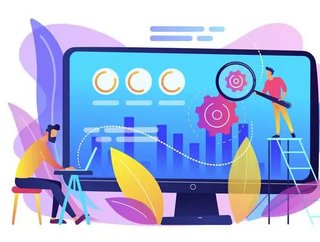 Sponsored Content Governments worldwide must learn from each other to remain atop of digital transformation. That's outlined by a report from Salesf...
Sponsored Content
Governments worldwide must learn from each other to remain atop of digital transformation.
That's outlined by a report from Salesforce, the cloud computing software company, entitled: Accelerating Australia's Digital Transformation: Strategies for the Fourth Industrial Revolution.
The report details the steps governments can take to keep their countries at the forefront of digital transformation.
Sassoon Grigorian, Salesforce's Director, Government Affairs, Australia, New Zealand & South East Asia, introduces the report, saying "There's plenty of inspiration to help light the way. This report explores world-class examples of governments providing digital services for citizens and supporting businesses in Australia, Germany, Singapore, and South Korea."
The report offers case studies of leading lights for digital transformation in these countries. Singapore is lauded for its Smart Nation programme, which launched in 2014. Highlighting the role of data in the programme, the report says "A crucial element is building a robust, future-proof data protection framework to ensure public and private sector organisations can grow and sustain their activities in the digital economy."
SEE ALSO:
Among the key findings and recommendations is the need to begin on a small scale. "The first obstacle that governments face is the temptation to digitalise as many things as possible and as quickly as possible," the report says. "Even with a sound strategy in place, doing too much too fast will heavily strain resources. Small wins are more likely to bring key stakeholders on board, rather than complicated large scale projects."
The report also quotes key trends identified by the WEF that are set to emerge between today and 2027. The six include permanent communication, omniscient computing, hyper-connectivity, data-driven intelligence, distributed trust and on-demand manufacturing. 
The report credits the understanding of these trends as being crucial to staying on top of the digital transformation of society. "These shifts will extend to the dynamics that have traditionally existed between citizens and institutions," it says. "They will blur the lines between citizen and consumer, institution and platform, pushing governments to more actively instigate and embrace change in the digital age.
Ultimately, Grigorian sums up the necessity of moving swiftly in this direction: "Acting now is an urgent priority, as neither international competitors nor technological advances will wait for Australia to catch up. We are in the midst of an era of digital transformation – an incredible wave of innovation that is radically transforming our economies, our societies, and our daily lives."
You can read the report here.