Satellite Vu raise £3.6m to launch thermal imaging satellite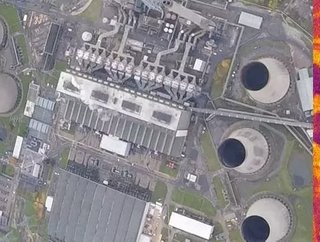 London-based Satellite Vu raises £3.6M to launch world's first thermal imaging satellite constellation in 2022...
Satellite Vu has raised a £3.6m (US$5m) seed round led by Seraphim Capital to the 'world's first satellite constellation capable of imaging the thermal footprint of any building on the planet every 1-2 hours.'
The London-based company was founded to bring satellite technology to address our global challenges and is taking a different approach by focusing on infrared and heat emissions, which are crucial for industry and climate change monitoring.
Anthony Baker CEO of Satellite Vu said: "The lessons learnt from the pandemic were: test, test, test; in the climate change challenge we need to measure, measure, measure. Satellite Vu's technology is the best satellite system, by far, to measure the temperature of buildings, globally, consistently and recurrently with multiple revisits per day."
World's first thermal imaging satellite constellation
Satellite Vu's constellation of miniaturised satellites will use high-resolution infrared cameras to collect temperature data day and night about both the natural and built environment. According to Satellite Vu, it is less than 1/10th of the size and cost of other infrared imaging satellites, and it is unique in being able to measure the heat signature of any building anywhere multiple times a day.   
The temperature data Satellite Vu collects can quickly pinpoint the worst energy-wasting buildings, enabling the identification of buildings that would benefit from investment in energy efficiency. "This ground-breaking and timely technology will, for the first time, allow the government and the public to make better and informed decisions on which buildings are a priority to upgrade," said Mr Baker. 
James Bruegger, the Managing Partner of Seraphim Capital, said: "We believe that high-resolution infrared satellite data holds enormous promise for positively impacting the world. A combination of poor resolution, high cost, and infrequency of data capture has held back the application of this high-impact dataset for decades. We've backed Satellite Vu because it alone has the technology to address all these issues and make high resolution infrared the next major category of Space data."
The seed round was multiple times oversubscribed, and supported by A/O PropTech, Ridgeline Ventures, the Earth Science Foundation, E2MC Ventures and Stellar Solutions. 
Satellite Vu has been backed by the UK Space Agency through its National Space Innovation Programme (NSIP) to support the build of the infrared sensor for its first satellite and has also partnered via the SPRINT programme with the University of Surrey to evaluate the utility of infrared observations in the maritime domain. The newly announced funding round will enable Satellite Vu to initiate the construction of its first satellite that is due to launch in 2022.
(Image: Satellite Vu)