Seven questions for IBM on the IT services industry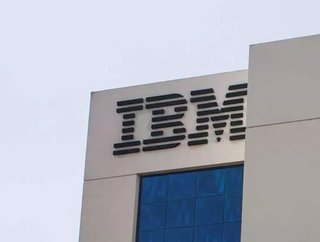 Digital transformation is top of the agenda for many companies across just about every industry, with the competitive advantages, cost efficiencies and...
Digital transformation is top of the agenda for many companies across just about every industry, with the competitive advantages, cost efficiencies and other benefits of digitization proving increasingly attractive to business professionals.
Behind ever successful digital transformation initiative is an IT service offering – an industry that has changed drastically in recent years.
Speaking to Bart Van den Daele, General Manager of Global Services for IBM Europe, we gain exclusive insight into how this change in the IT service sector has come about, whilst also discovering what the multinational technology company is doing to stay ahead in such a competitive industry.

How far has the IT service industry changed during the 17 years that you have been a part of IBM Global Technology Services?
17 years is a long time in this business! In the recent past we have seen enormous change driven by data, cloud and mobility. These changes are reordering technology and business. IT is now an integral part of almost every business model, and companies and organizations are increasingly dependent on IT to guarantee success. Hence, clients have been looking for solutions that help them make better, data-driven decisions, even while 80% of data today is unstructured and never analyzed or acted on.
Digitalization has been and still is at the heart of these shifts. Today many businesses are eager to implement cognitive technologies and solutions that, for example, automate operations, predict outcomes and take actions to change them.
As a result, a rising trend in Europe has businesses and government agencies flocking to new 'services' integration solutions rather than traditional 'systems' integration to better manage increasingly diverse workloads and platforms.
See also:
Can you explain the shift from system integration to services integration within the IT services industry?

We live in an increasingly "As a Service" world. Organisations are shifting towards consumption-based IT services that deliver what they need when they need it. This kind of ITaaS model provides clear benefits - the ability to rapidly scale up or down, increasing speed and agility as well as reducing costs.

Traditional systems integration was about bringing together different hardware and multiple software components to ensure they function together. As organisations shift to consuming services they typically use a hybrid mix of off-premise cloud services combined with a variety of on-premise services or traditional IT. All these services need to work together seamlessly.

As a cloud services integrator, IBM Services is managing the services and underlying infrastructure in an integrated and unified way. It is modernizing clients' IT environments to help them meet increasingly complex customer demands. It provides clients with innovative technology solutions that help them to improve their business processes and in turn, profitability. Such integration brings order to the modern multi-vendor IT environment, helping organizations consolidate IT management more efficiently, and provides greater visibility across discrete servers, networks, and applications.
What is IBM Services? How is IBM driving global innovation through this venture?
IBM Services offers end-to-end IT consulting and business services supported by an unparalleled global delivery network. It is a business that has transformed to lead in an era of cognitive and cloud. Our clients increasingly use IBM Services not only to reach traditional business goals, but also to innovate across industries.

Some examples of how we are driving innovation for our clients include enhancing customer experiences by enabling digital self-service or by providing immediate and transparent execution of transactions. We are working with companies to apply blockchain technology and have just launched new services to help firms explore and commercialize their own blockchain applications. We are connecting cognitive capabilities with vast amounts of data and cloud infrastructures to help organizations better detect and resolve cyber-attacks, pre-empt problems or handle potential outages before they happen. Danske Bank, for example, saw a significant reduction of server incidents after successfully testing the cognitive monitoring solution – IBM Operations Analytics Predictive Insights.
What are the industries that IBM is influencing the most with its Services business?
IBM services solutions underpin just about every industry in one way or another. For example, half of the world's telecommunications IT infrastructure is managed by IBM Services. Financial institutions, industrial service providers, oil & gas conglomerates and other industry players are already gaining competitive edge with this integrated services delivery approach. For evidence, last year IBM announced several major deals with a combined value of well over $2 billion USD.
Which emerging and advanced technologies are companies looking to utilize in driving their digital transformation strategies?
Let me use some examples here:
The State Oil Company of the Azerbaijan Republic (SOCAR) and IBM announced they will work together to accelerate digital transformation processes in the energy industry and across sectors. A SOCAR-IBM joint venture called Caspian Innovation Center LLC has been established to provide IT, business transformation and business consulting services in Azerbaijan, the Caspian region and other countries.
 
Spain's BBVA is stepping up its digital transformation process. The Group has signed a services agreement with IBM for the operation and optimization of BBVA's current technological infrastructure. The agreement allows the Group to advance its 'cloud computing' strategy through the optimization and transformation of its current infrastructure.
 
Working with IBM, HSBC has developed a new technology to help automate and simplify how they process millions of documents used daily in international commerce.
 
Taking advantage of IBM's new Watson-based services platform, IBM and Danske Bank signed a 10-year IT infrastructure services contract leveraging the platform to develop and implement a cognitive delivery platform. It will allow Danske to easily integrate existing systems and can further be used to develop and deploy new financial services. Danske Bank's use of the platform will help ensure uninterrupted banking operations and a significant decrease in the number of incidents impacting business critical applications and end users.
 
Bank of Cyprus selected IBM as a strategic partner to drive its digital transformation. The bank will utilize IBM iX capabilities to launch a large-scale redesign and will leverage IBM's expertise to implement an enterprise wide process re-engineering program, digitizing and automating processes with a goal to achieve significant efficiencies while directing routine customer interactions to digital channels.
 
SEA, a leading Italian airports operator that manages Northern Italy's main airports Milan Linate and Malpensa, has engaged IBM in a seven-year service agreement to consolidate and manage its IT infrastructure on a hybrid IT environment that integrates the IBM Cloud.
 
CMA CGM Group, a world leader in container shipping signed IBM for a new seven-year extension of their existing services agreement. IBM will implement and manage a flexible cloud platform based on the IBM Cloud. The agreement also covers data center, integration and production services, as well as network security management.
What are the key benefits of these technologies?
While IBM Services solutions are helping organizations reach traditional business goals, like lowering costs, ensuring greater data protection and reinforcing client relationships, they're also helping drive a wave of innovation across industries as mentioned before. These solutions also underpin major digital transformations, improving the way companies serve their clients or reach completely new markets and new users.
How crucial is it for companies to embrace Industry 4.0 in order to remain competitive?
All companies will have to embrace evolutions in technology and business models whether that is Industry 4.0 or 5.0 or 6.0. etc. If they don't, they run the risk of being disrupted by newer, faster, more agile competitors.
Our clients in Europe are looking for consistent and reliable service delivery across a set of increasingly sophisticated services from multiple vendors. IBM's integrated services approach helps companies across industries drive growth and gain competitive edge for the digital future that is coming.