Software Spotlight: Platform DIGITAL by Digital Realty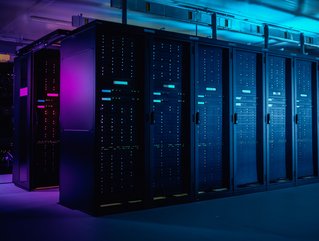 This month, leading data centre provider Digital Realty, a global provider of data cen...
This month, leading data centre provider Digital Realty, a global provider of data center, colocation and interconnection solutions, launched PlatformDIGITAL, a first-of-its-kind data centre management platform that allows its users to operate digital businesses at scale. 
By 2022, 60% of enterprise IT infrastructures will be primarily focused on 'centres of data' rather than traditional data centres - a trend that will see a hybrid architecture between data centre infrastructure and the edge. The need for businesses around the globe, across all industries, to digitally transform their operations and IT infrastructure is growing more apparent each day. 
In order to enable this, PlatformDIGITAL is a new way of approaching digital infrastructure, a "one-stop solution that helps to interconnect their entire digital ecosystem," according to Tony Bishop, SVP of Platform and Ecosystem Strategy at Digital Realty. "Customers will get to collaborate at scale to solve the problems of global coverage and capacity through one provider; tailor their infrastructure deployments to their business needs, irrespective of data centre size, scale or location; and operate their deployments as a seamless extension of their global infrastructure to enable globally distributed workflows." 
SEE ALSO: 
At the launch, Digital Realty Chief Executive Officer A. William Stein said: "We uniquely enable customers to deploy their IT infrastructure at the centres of data exchange around the world, bringing users, things, applications, clouds and networks to the data. Our customers get the advantage of access to fit-for-purpose infrastructure that can power their digital transformations at the scale and speed they require today and into the future." 
According to a Digital Realty press release, the platform's key functions will allow its users to: 
Solve global coverage, capacity, and ecosystem connectivity needs with a single data centre provider;

tailor infrastructure deployments and controls matched to business needs irrespective of data centre size, scale, location, configuration or ecosystem interconnections;

operate deployments as a seamless extension of any global infrastructure with the consistent experience, security, and resiliency that business demands;

and enable global distributed workflows at centre of data exchange to remove data gravity barriers and scale digital business.
In tandem with the platform launch, Digital Realty also launched four new IT solutions for the enterprise that PlatformDIGITAL users can deploy: 
"It is becoming increasingly clear that organisations are faced with a growing number of locations, applications and sensors, all generating information at the edge, and must find new ways to aggregate and optimise data exchange to survive," said Kelly Morgan, VP of Services at the 451 Group. "Our enterprise IT research published today shows that over 70% of enterprises plan to expand geographically within the next two years, putting further pressure on their IT infrastructure. Deploying data hubs in professionally-managed multi-customer data centers will be one of the essential elements of a successful enterprise strategy to harness the value of this data by moving elements of IT closer to where it is being processed and utilised."