Spot emerging data trends with optimised BI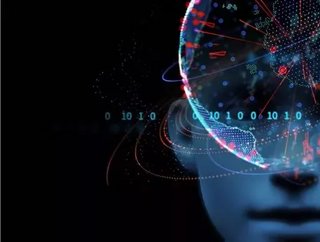 Effective data analysis is critical in planning for the future, writes Nathaniel Spohn...
Efficient data analysis capabilities are now as indispensable for successful businesses as the computers themselves they run on. The insights gleaned from business intelligence (BI) tools play a crucial role in helping companies develop a holistic overview of their business operations. This enables them not just to look at the present – identifying bottlenecks, delivering actionable reports and streamlining processes – but also the future – spotting emerging trends and boosting efficiencies that help the company maintain a competitive advantage.
It's no surprise then that 98 percent of companies use BI tools, according to a recent Dimensional Research study. What is surprising is the same study's finding that despite the tools at their disposal, companies still waste the time and energy of their top data talent.
The abundance of data is a good problem to have – if you can deal with it
Digital transformation has resulted in a data boom across businesses but having access to the most recent, relevant and reliable data remains a challenge. Look no further than the current pandemic to understand why – with customer behaviour and business models in constant flux, data from even just a few months ago is often no longer relevant today.
The way human resources are used in making sense of data is crucial to success. Data analysts continue to play a central role to the innovative powers of forward-thinking companies, but increasing the quantity of analysts goes a little way if the quality of the work they do cannot be improved. More than ever, businesses need their data analysts to focus on deriving insights from the data sources rather than being bogged down with the steps that precede the actual analysis.
This, unfortunately, is the stark reality according to the Dimensional Research study. The approximately 500 data professionals surveyed across five continents admitted they only spend 50 percent of their time on analysing data. Data analysts are instrumental in unlocking the insights that influence strategic business decisions, but when only half their time is spent on the actual analytics, suddenly it becomes clear that companies are far from unlocking the full potential of this key resource.
The report findings
In the survey, access to data was identified as one of the top challenges data analysts face in their day-to-day operations. It further revealed that:
Data analysts waste a third of every single workday trying to access the data they need, with data sources cited as being unreliable, broken or intermittently accessible
Nine in ten data analysts said their work had been hindered by frequent unreliable data sources over the past year, slowing them down and clogging up the process
Six in ten said they are required to update the schemas – the blueprints for the way in which data sources are constructed – every month to ensure business decisions are based on the most up-to-date data
60 percent said they are held up in their work several times each month waiting for engineering resources to support these updates
The findings clearly indicate that data analysts are stretched thin, wasting time on tasks extraneous to their job description such as creating reports in Excel because they cannot access data via dedicated dashboards. When organisations scale or adjust their focus to unlock new avenues for growth, data is in constant movement with fresh data sets being introduced and existing data re-cut to answer new questions.
To match data analysis capabilities to new business needs and aid the decision-making process, analysts must be able to create reports with a high level of accuracy, which requires the most up-to-date data. But one unavailable or inaccessible data source is enough to wreak havoc and cause widespread delays in delivering actionable BI across the organisation. It is alarming then that 86 percent of companies admit to working with out-of-date data and 41 percent of data analysts had used data that was two months old or older, by which point data is practically useless – and even misleading. Organisations today need to be able to think quickly and modify business operations to keep up with changing economic circumstances, as the pandemic clearly demonstrates. Using two-month-old data to underpin business intelligence and decision-making can result in organisations adopting unsustainable or straight out damaging practices.
Automating data pipelines reveals profit-driving insights
Still, there is reason for optimism. 68 percent of analysts said they have ideas for driving more company profit, which they could implement if given the time. The solution, however, is not hiring more data analysts to deal with badly managed data – the answer is better data integration.
Companies should rethink data transit with a focus on enabling analysts to spend more time analysing and less time finding, fixing and stabilising data. By automating the data integration process, organisations can remove these hurdles from the way, enabling data analysts to spend all of their time on vital analytics. This way data analysts can easily add new data sources and rapidly extract data from multiple sources, including multiple cloud-based applications. Moreover, when data pipelines require no maintenance, analysts no longer need to waste time waiting for engineering resources to make data available.
Empowering data analysts and making the most of Business Intelligence investments can only start by making data as easy to access as possible. With analyst resources properly supported, revenue-driving and data-backed decisions will follow.