Startup Spotlight: Beatchain offers data driven music distribution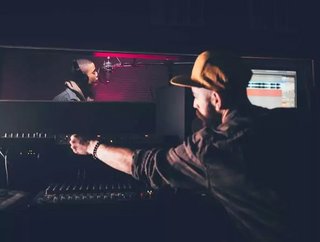 The global music streaming industry is growing at an impressive rate. In 2018, revenues from recorded music grew by 9.7%, representing the fourth consec...
The global music streaming industry is growing at an impressive rate. In 2018, revenues from recorded music grew by 9.7%, representing the fourth consecutive growth year, and meaning that people spent about $19.1bn on music - slightly more than the cost of two Large Hadron Colliders. 
In the current market, streaming services are king, with Spotify controlling the largest share at around 36% - although Apple Music continues to increase its portion of the industry. However, as with every industry, new players are constantly working to disrupt the status quo. 
Currently, artists and musicians frequently rely on networks of third party professionals, all who take a cut of the final paycheque. Now, a small startup in London wants to use technology to change all that. 
Founded in 2017, Beatchain is a UK-based music technology company on a mission to revolutionise music discovery, marketing, promotion and, as of early next year, distribution. This week, the startup, which currently uses data-driven analytics to help artists reach audiences, announced the upcoming release of its own music distribution and fan base building platform. 
SEE ALSO: 
"Our ultimate vision is to use today's most advanced technology, along with data and analytics, to give independent artists the ability to manage their entire careers, without a major label deal or expensive promoters," said Ben Mendoza, co-founder and President of Beatchain. "Distribution is a key component of implementing that objective. There are many services on the market that allow artists to publish their music directly but none of them offer the full suite of services that Beatchain will." 
Employing artificial intelligence, automation, and data science techniques, Beatchain's platform will reportedly help artists grow, engage and understand their fan bases. Currently Beatchain's technology is being used by artists across the globe, including Duke, Mike Mayfield and Bang Bang Romeo in Europe and Motley Crue, Just Loud, Bleeker, Romes and Cory Mark in the US. 
The startup has reportedly partnered with FUGA, a leading technology and services company for intellectual property rights holders, to allow its users to distribute content across the top global music streaming services, like Spotify and Apple Music. 
FUGA's platform will reportedly allow Beatchain to distribute its users' content to hundreds of digital services for 100% market reach. Artists can upload unlimited tracks for only $1.99 per month.
"We are enthusiastic about our partnership with Beatchain," said David Driessen, MD FUGA Americas / Director Sales & Client Services. "We pride ourselves on being a leader for today's digital music revolution and we are happy to help more artists get their voices heard."