Study finds IT leaders moving systems to the cloud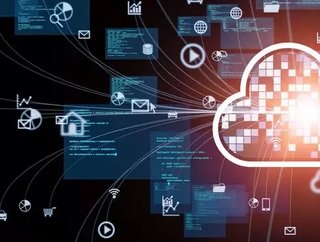 A study from Lemongrass has found that IT leaders are moving business systems to the cloud despite challenges as the benefits are too good to pass up...
Technological innovations have meant cloud computing has become a popular and efficient way to handle your data. Companies are migrating to the cloud from legacy systems, despite concerns about cost and complexity.
That's the suggestion from a survey by of more than 150 IT leaders from companies with an annual IT budget of at least $1 million.
Respondents cited reasons for migrating to the cloud such as securing data and to save money despite concerns about challenges including having the right skills in-house and sufficient planning. 
The survey performed by , covered the goals and challenges of enterprise IT leaders who have moved legacy systems onto cloud infrastructure. Participants were from all major industries, with the majority (43 per cent) working for technology companies. 
The Findings
In response to the survey 77 per cent of IT leaders said their primary motivation for migrating legacy systems to cloud infrastructure was either a desire to secure data, save money or maintain data access. Among other top reasons was to optimize storage and to accelerate digital transformation.  
Data security is an important issue to all IT leaders, and 59 per cent said that security and compliance was the top challenge facing enterprises when moving legacy systems to the cloud. The research also found that additional issues respondents faced were that the cost was too high and there was a lack of in-house skills. 
In regards to costs 69 per cent of the respondents said that the average cost for legacy to cloud migration was between $100,000 and $250,000, and 57 per cent stated that it was extremely rare for the project to come in under budget. 
Once legacy systems were then running on the cloud Lemongrass found peoples top challenges using the infrastructure were problems training end users, security issues not being sufficiently dealt with and cloud platforms not doing as expected.
Lessons Learned
The survey found that the top three lessons learnt when migrating to cloud were: 
Allowing for sufficient time (54 per cent)
Dedicating adequate resources, financial and people (52 per cent)
Ensuring you have the correct skills/people in-house (52 per cent)
The top three lessons learned when running legacy systems on cloud infrastructure were:
Allowing for enough time to manage the application (53 per cent)
Ensuring you have the correct skills/people in-house (52 per cent)
Ensuring you achieve the outline business goals (46 per cent)
"The survey findings are very consistent with feedback we receive from our customers," said Vince Lubsey, CTO at Lemongrass. "Enterprises are anxious to reap the benefits of moving legacy systems to the cloud. They understand there are challenges but the benefits far outweigh the obstacles. The key to success is following best practices, proper training and time management. It also helps to have the guidance of an experienced partner to create the required cloud operating model."