Taking the data imperative to create connected experiences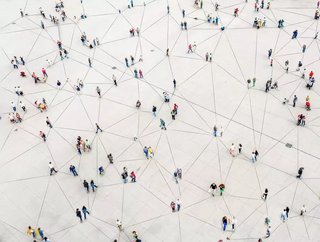 As the world continues to accelerate its shift towards a digital-first approach, consumer expectations of connected experiences will continue to climb...
In today's increasingly digital world, consumers expect organisations to provide seamless, connected experiences across multiple channels. This expectation is nothing new. Even before COVID-19, of consumers said they'd consider changing service providers after receiving a disconnected experience. However, the pandemic has undoubtedly amplified these expectations, with global lockdowns leaving customers more reliant on digital channels and with an even greater appetite for connected experiences. The pressure is therefore on for organisations to fully digitise their services and build truly connected customer journeys.
Customer data should be at the heart of these efforts, providing the insights organisations need to understand their customers better and anticipate their needs more accurately. Taking the 'data imperative' by harnessing this data can mean the difference between delivering a well-connected experience and one that leaves customers feeling frustrated. It also has a significant impact on organisations' ability to both maintain and grow loyal customer bases. In fact, Gartner found that nearly of growth organisations harness customer experience data, compared with just 58 percent of non-growth organisations. As such, having access to quality data, and being able to action it effectively, will be pivotal to the success of those looking to lead the charge in connected customer experiences.
The integration headache 
Currently, many organisations simply aren't living up to expectations when it comes to providing a connected customer experience. Salesforce's found that 59 percent of consumers feel as though they're communicating with different entities when interacting with multiple departments of an organisation. One of the key reasons so many consumers feel this way likely lies in the handling of data – often, organisations struggle to unlock the insights needed to power connected customer journeys.
The crux of this problem lies in integration – or a lack thereof. The typical enterprise organisation has around , of which only a quarter are integrated on average. This lack of connectivity leads to the creation of silos, which trap data in disparate systems across the organisation and hamper the ability to build a single, complete view of any customer. Without this 360-degree view, organisations cannot effectively deliver the seamless, connected experiences that consumers want. As such, unlocking and unifying data must be a priority for any organisation looking to improve customer journeys and grow.
The API antidote
One way to unlock and join-up these disparate streams of data is through APIs. By taking an API-led approach to integration, organisations can connect their applications, systems, and the data sources they contain together in a network. By using APIs to form an integration layer between all of these digital assets, organisations can then easily draw out and unify data from disparate systems. Data can then be pulled from internal systems, as well as those of external third parties where available, and used in various ways to create more connected experiences. For example, organisations could combine data from desktop and mobile e-commerce applications to understand how a customer moves between channels. This approach allows organisations to build a single, complete view of a customer across multiple systems; the first key step on the path to delivering more connected experiences.
However, simply freeing up data isn't enough. By breaking down silos and allowing information to flow freely, APIs also pave the way for the next crucial step in harnessing data – analytics. This is what allows organisations to understand the data at their fingertips and to use it to deliver the connected, more personalised experiences that their customers want and need. For instance, using analytics allows organisations to understand customers' behaviour to provide them with value-driven services such as personalised offers, or to make more effective, real-time decisions based on the customer's current circumstances or behaviour.
Data analytics in practice
There are many examples of the power of data analytics for delivering personalised experiences, and they extend far beyond driving business growth. The Texas Children's Hospital, for instance, applied data analytics to develop a predictive model that uses information about factors affecting diabetes patients to predict their risk of developing a dangerous complication. By identifying those most at risk, caregivers could then ensure they were monitoring more vulnerable patients closely. This resulted in a overall reduction in repeat admission rates.
As the world continues to accelerate its shift towards a digital-first approach, consumer expectations of connected experiences will continue to climb. The organisations who can meet these demands, providing seamless, connected experiences, will be the ones to flourish in the post-COVID landscape. Data, and the way it is put to use, will be imperative to those efforts. The insights it contains will empower organisations to understand who their customers are, what their needs are, and how they interact with the company - enabling them to lead the charge in connected customer experiences.