Talend – riding the data wave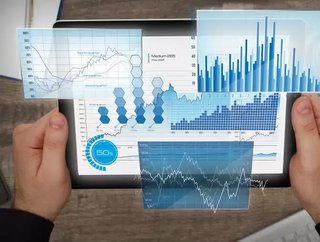 Talend began life over a decade ago targeting the issue of data integration within large enterprises. The founders focused on traditional data warehouse...
Talend began life over a decade ago targeting the issue of data integration within large enterprises. The founders focused on traditional data warehouses and databases to see how they could be better connected after noting that vendors weren't serving the market well with bloated software tools. It took the macro-level trends of the time, like open source and other frameworks such as Eclipse at IBM, and inspired by the movements towards developers doing things for themselves through free and open source, Talend offered a free tool companies could download to solve data integration problems.
"From there expansion sky-rocketed into the adjacent areas of data quality, data governance, application and integration," explains Talend's Ciaran Dynes, Senior VP of Product. "Fast forward to the rise of big data, and in the light of internet-scale companies like Google and Yahoo also pushing the technology into the open source community, Talend was well placed to solve data problems at scale. Now, we are a leader in Magic Quadrant and Forrester's Wave entering the next wave of innovation, which asks: how do you use cloud technology to process data at scale? Cloud is going to offer a fundamentally cheaper process so businesses of all sizes can benefit and we can focus on helping them get the best value from the data they have."
Dynes maintains, with much of the IT world constrained, serverless processing is one of the key enablers right now. "The sheer complexity of running something so that it's optimised presents a real challenge at scale when you've got tens of thousands of processes running on a daily basis that have interdependence – if one fails, human intervention has to apply, so you need the skillset to recover from that," he says. "Cloud and serverless simplifies the process and complexity while reducing the cost, because not every company has access to machine learning and data scientists who can build groundbreaking algorithms and stitch them together."
Talend works with traditional business customers such as building merchants and pizza companies like Domino's, keen to explore new processes. Image recognition of inventory is not commonplace among those delivering bricks and pizza, but Dynes believes companies can learn from the likes Microsoft and Amazon. "Developments like image recognition and voice recognition through Alexa and Apple's Siri are services with many untapped applications. And if they're offered via the cloud, traditional companies can easily leverage the opportunities they provide. By photographing the inventory in warehouses, image recognition can immediately show how many units of a particular item is in stock and have a real impact on customer experience."
Talend works with other software and cloud vendors, which allows the introduction of system integrators to build on top of what it does or combine it with other vendors to deliver new solutions to the market. "In the UK, we work closely with Datalytyx delivering expertise in big data and how you model that within a data warehouse," reveals Dynes. "They partner with us and companies like Snowflake to build joint cloud service offerings for people looking to have a 'data warehouse in a box' solution. Talend provides the tooling so, for SMEs, and even slightly larger companies, it means they don't have to stitch it all together themselves and can get a pre-canned solution, which can still be customised." Talend also works with the likes of Capgemini, spending a lot of time with emerging partners in India to lay the groundwork for expansion and significant customer operations in Bangalore.
Dynes highlights Talend's focus on product leadership with a ruthless execution to build the best product as something which sets it apart from other vendors in the market. "We're very product-centric and try to engage the customer to champion their story and build out something that will deliver real value for them. When you start applying data to do something interesting it delivers great stories about what our customers do," he says. "At Air France they asked: what if somebody was to lose their headphones? What if we could track somebody down via social media using their seat number? It's an amazingly simple thing to do, but something anyone can appreciate. At the heart of that lies a simple algorithm gathering several strands of data and stitching them together instantly to achieve a result." That level of customer service distinguishes Air France from other airlines so it's something it strives to invest in. "Each and every traveller is unique," confirms Gauthier Le Masne, Chief Customer Data Officer at Air France. "With our big data and Talend platform, we offer 'made-just-for-me' travel experiences, from purchase planning through the post-flight stage."
Talend also helps Lenovo, one of the world's largest PC vendors, eke out additional margin in a competitive market by analysing the heat maps of customer behaviours. "What they've been able to do is analyse the products people buy and the configurations of laptops they are putting together to optimise that experience," says Dynes, who explains Lenovo can now offer pre-configured iterations it knows are best suited to its buying community. It's an approach that has delivered an 11% increase in revenue per retail outlet, something Dynes rightly describes as "phenomenal" in such a challenging space, highlighting the results that can be achieved simply by analysing the data you already have. "Our focus is to enhance customer satisfaction through marketing tactics," says Marc Gallman from Lenovo's Big Data Architecture Global Business Intelligence team. "Combining all our data through Talend has helped us better know our customers and better serve them."
Meanwhile, Talend is on track helping pharma giant AstraZeneca target revenue expansion of $7bn (from $18bn to $25bn). "On the financial side they're looking at how they can reduce the overall cost of their reporting and better manage it," explains Dynes. "It's been a consolidation of eight different SAP systems globally to provide one single view of the ledger. It's amazing how transformative it can be to have that overview of financial reporting in a condensed period. It allows them to figure out which business units, regions and products are performing as they target further growth. They're exploiting big data and cloud technology, and internally they're moving to push as much of their infrastructure to the cloud. There's a cultural shift in the way they are proudly data-centric managing IT." It's an assessment echoed by Prashaant Huria, AstaZeneca's VP of Enabling Units: "Talend has a great vision of integration in the cloud. We have selected Talend for AWS connectivity, flexibility and licensing model."
What trends is Dynes seeing in the industry, and how is Talend helping its customers embrace them? "AI can help unleash the value of unstructured data," he asserts. "We're applying machine learning and natural language processing to existing data. For example, a lot of call centre information is people on the phone recording what the customer says, providing feedback on errors or faults. It's all typed up and unstructured so trying to take that and filter it back to give a customer satisfaction score is quite challenging, if not impossible. Yet, with natural language processing capabilities we've added to the product, we're able to go back to those customers who have those types of fields in their data and offer the opportunity to extract meaningful information."
Dynes notes how Talend is working with large online retailers and using machine learning to tackle the phenomenon of shopping cart abandonment. "What's the likelihood of the customer going through to payment or leaving the site with items unpaid for?" he asks. "We all do it while checking prices for items against other retailers online. We're trying to predict when this will happen, and why, so the retailer can offer this customer a voucher – which might be free shipping or a discount. You'll see the 10% introductory offer used by many online retailers. It's not particularly sophisticated to offer that to every customer, so if you're an existing customer what other things can they encourage you to try? That's a classic machine learning classification grouping and regression testing algorithm that we see quite a lot. The likes of Siemens and GE are already doing predictive maintenance on aircraft and wind turbines in this way."
Dynes maintains that as companies develop their use of end-to-end cloud-based analytics tools, ethical use of data should paramount. "We've been pushing that agenda for a few years now. We can't influence as a small company but the software industry has to take responsibility for its part in making sure people use information appropriately and keep it secure. Collectively as an industry these things have a very unsavoury negative impact, but technology can be used for good and that's what we'll continue to strive for." He concludes: "It's clear that data integration is becoming such a hot-button topic and only going to grow. It's still a very technical area of the industry, but the outcomes we're able to achieve are pretty spectacular."