The tech industry reacts to election results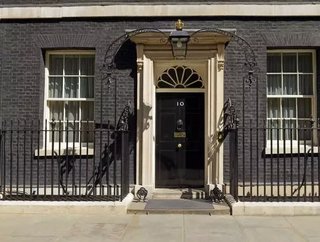 Following the results of yesterday's election, in which Boris Johnson and the Tories gained a majority across the UK, we heard from several leading fi...
Following the results of yesterday's election, in which Boris Johnson and the Tories gained a majority across the UK, we heard from several leading figures and organisations in the European and UK business community. Here, four of them have shared their predictions for the economy in the face of imminent mass privatisation, Brexit, and five more years being haunted by the ghost of Thatcher. 
"No business in Germany wants Brexit", said Joachim Lang, the head of the Federation of German Industries (BDI). "Nonetheless our companies are relieved there is a mandate for accepting the withdrawal agreement"
Ritam Gandhi, Director of Studio Graphene, said that: "The previous government was for the most part supportive of the UK's tech sector, increasing investment avenues and upskilling the workforce. In many ways, the Conservative Party's latest victory means that tech companies can begin planning for the future knowing there won't be a major overhaul of existing policies and initiatives.
"The UK's tech sector has been fundamental to the country's economic success. Brexit could damage this, which is why the newly elected government must ensure it is protecting the interests of this sector. The Conservatives have been vocal in making the UK a global competitor in tech, and I see no reason why this cannot be the case – we definitely have the skills, workforce and drive to achieve this goal. However, this government shouldn't be complacent. 
"I hope this newly elected government looks beyond Brexit and maps out their vision for tech startups through to large corporates sooner rather than later. This will ensure we can remain a global hub for tech innovation and growth."
Chris Labrey, MD of Econocom UK & Ireland: "Hopefully the election result means that businesses now have a better idea of what lies ahead and can resume operations as normal. Business leaders have been cautious to spend due to uncertainty of the outcome, but halting investment in tech and other assets, as so many have done, is highly damaging in the UK's fast-paced economy. For businesses that have stopped spending altogether, they may now have risked alienating customers and being overtaken by competitors. Additionally, outdated technology now has a much higher chance of failing, which could affect business operations entirely." 
SEE ALSO: 
"I wouldn't be surprised if we see many businesses collapse within the next year as a result of halted expenditure prior to this election. If you haven't invested in technology, you're going to be left behind, and some businesses will be too far gone to catch up. For those that avoid insolvency, and to prevent the same issues occurring again in the future, businesses should look to spread the cost of investments during these periods of disruption. This would enable them to get access to essential items sooner and continue developing their products and services without taking the instant monetary hit."
And finally, the North East England Chamber of Commerce released a statement saying that "We look forward to working constructively with Boris Johnson following his election victory and return to 10 Downing Street as Prime Minister. Businesses in our region will be hoping that stability and certainty will now ensue following a period of unprecedented political turmoil.
Brexit is the number one challenge facing the Government and we continue to be steadfast in our view that a No Deal situation must be avoided at all costs. The Prime Minister must now listen to the views of businesses across the country and work to secure a Brexit outcome that preserves our strong trading relationship with the EU and which does not harm our economic competitiveness."
"Domestically, the warm words we have heard about investment in the North, including in our key infrastructure priorities, must be swiftly translated into actions. Our region cannot afford to be left in the slow lane for years to come."