Technology trends the construction sector should watch out for in 2019
By Steve Cooper, Senior Director of UKI and Central Europe at Oracle Construction and Engineering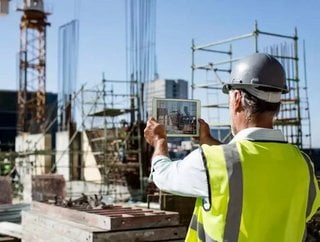 This year we have seen businesses in the industry embrace technology more than ever, with many of our customers at the forefront of innovation across bo...
This year we have seen businesses in the industry embrace technology more than ever, with many of our customers at the forefront of innovation across both their business and individual projects. Looking ahead, 2019 is set to be the year that the use of digital technologies accelerates in the planning and construction processes...
Greater integration on-site
Realising true, real-time collaboration across all stakeholders and site workers remains the biggest challenge on construction sites. Technology is playing a significant role in driving this forward, improving the real-time collaboration between contractors and their supply chains, owner-operators, and project managers, while providing a real-time view of all aspects of projects – from who and what is on-site to the progress of the different areas being worked on.  By having a single, up-to-the-minute view of projects, project managers will be able to mitigate any slippage in schedules, help ensure health and safety protocols are followed, and make sure that productivity and budgets are optimised.  Cloud-based mobile technologies are an ideal fit in an industry that has numerous, geographically dispersed, participants working on the same job at the same time and with multiple stakeholders to keep updated.
IoT will drive digital transformation on the construction site (and whole asset lifecycle)
The growing use of IoT and presence of connected devices on-site is improving safety and efficiency, ultimately helping to unlock productivity growth. There has already been an explosion of sensor and telematic technologies entering the industry, and that looks set to continue next year.
SEE ALSO:
IoT allows construction firms to more accurately track assets as they move around the site - and help ensure that they are secure and being used to full effect.  On large-scale construction sites, having plant or materials in the wrong place can cause delays and impair productivity. Through GPS data and sensors, construction tools and equipment can be tracked, while site workers can use wearable technologies like wristbands to monitor their health, wellbeing and alertness. The spread and refinement of these tools and approaches will certainly continue in the near term.
Drones and Automation
 The growing use of drones and autonomous construction equipment also contributes to the amount of data being generated on-site and improves overall productivity. Wireless carriers will start deploying early stage 5G in 2019, which is supposed to bring high bandwidth connectivity to greatly speed data transfer. Taken together, these new technologies and applications provide new levels of intelligence that will significantly transform project delivery, improving data management as well as productivity and safety on-site.
AR and VR
The increasing sophistication of AR and VR technologies present opportunities to vastly improve the design and planning phase by creating immersive, interactive simulations of projects before breaking ground on a new site. VR is especially useful when building in difficult or remote sites, where teams may be communicating across long distances and site visits are challenging.  When potential issues come up on the jobsite, they can be resolved much more quickly if it can be inspected and evaluated remotely. Although today's construction AR and VR applications are in their infancy, we can expect improvements in accuracy and an increase in the number of sites running trials in 2019. Currently, AR is constrained on sites due to the speed of site connectivity i.e., 4G. 5G will unlock greater potential for AR through dramatically reduced latency.
The evolution of BIM
Building information modelling (BIM) helps enable the most crucial dimension in a construction project: collaboration. BIM already plays a critical role in the construction industry by offering smoother workflows and communication across project teams in an open ecosystem, while helping to make projects run much more efficiently from planning to completion. One of the most transformative applications of BIM, digital twinning, has been proven to deliver long-term value and significant efficiencies. While it has already been embraced by many large contractors, I expect use of BIM technologies to become more widespread among contractors of all sizes in 2019.