Top 10 considerations for selecting a data centre provider
By Sean Sears, Managing Director, EMEA, Park Place Technologies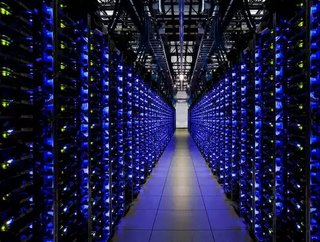 Digital technologies are essential to nearly every organisation, making the choice of data centre provider an extremely important one. Whether the busi...
Digital technologies are essential to nearly every organisation, making the choice of data centre provider an extremely important one.
Whether the business is looking to host basic employee applications off-site or deploy the infrastructure to serve millions of consumer transactions originating from around the globe, finding the right partner is critical. 
Today's selection of data centre providers ranges from one-size-fits-all hosting services to highly customisable colocation arrangements. Service level agreements (SLAs) available in the industry allow customers to address their power and network needs, meet their redundancy and reliability expectations, access high-end disaster recovery capabilities, and fulfill nearly any other demand for which they are willing to set a price. 
The array of options can, however, make for a difficult shopping experience, so what shortlist of considerations can help enterprises and smaller organisations find the right solution? Here's our top 10.
1.) Colocation or Hosting or What?
Does the organisation want to own and operate the hardware assets or would a vendor-supplied hosting solution be sufficient? This decision often boils down to the level of control the organisation needs, alongside the available budget and the length of contract preferred. 
With a true colocation solution, wholesale or retail, customers generally have broad latitude to architect, configure, deploy, maintain, upgrade, and replace their infrastructure as they see fit, within wide vendor parameters (e.g., the maximum density that will work with available cooling at the facility). The "run what you brung" approach requires significant investment by the organisation in setting up the colocated infrastructure. Thus, extended contracts are the norm and prices for enterprise-level service with the expected bells and whistles can be high.
SEE ALSO:
By contrast, hosting arrangements cede control over nearly all infrastructure decisions to the provider, typically leaving the organisation with only a web interface for provisioning and other management functions. Cost and shorter contract periods are common upsides to such arrangements.
As the industry has evolved, solutions blending the features of colocation and hosting (and some providers using blurry language describing them) have complicated the landscape. Options like full-service colocation, delivered through providers' managed services capabilities and sometimes including leased equipment, allow companies to take a more "hands off" approach common to hosting while enjoying the control of colocation when they need it.
Determining which type of service is the best fit is an important early decision in the data centre provider search.
2.) Location, Location, Location
In many cases, organisations are looking at data centre providers in certain geographical areas, whether to access the robust telecom ecosystem near London, for example, or to find the colocation facility closest to their IT team in Manchester. Edge computing is likely to lead organisations to look to data centre providers in even more locations in the future, to help move compute and storage closer to the point of data creation and deliver services on a more local level.
When proximity to population centres, the company HQ, or other particular locations are less of a concern, companies may look to advantageous alternatives. This may be where natural cooling, geothermal energy, or underutilised power infrastructure – common in post-industrial towns in the U.S. – can deliver environmental or cost benefits. 
Deciding where to look for data centre providers can narrow the otherwise hundreds, if not thousands, of potential vendors to a more reasonable number to evaluate. 
3.) Connectivity
Many data centre providers are strategically located near telecommunications hubs, to maximise carrier diversity for reliability, flexibility, choice, convenience, and redundancy, as well as available bandwidth. Clients should evaluate how the particular data centre provider facility (or facilities) integrates with both the company locations and the client organisations or customers to be served as part of the entire network landscape.
Because the colocation facility will be responsible for at least some links in the networking chain, it's also important to ensure the provider can deliver advanced networking capabilities commensurate with the organisation's needs. Today, some providers are promoting their SD-WAN and software-defined networking expertise, for example, as a differentiator.
4.) Tier Classification & Client List
Another key point in the needs assessment is the data centre tier required. The classification system takes into account uptime requirements, redundancies, and power protection. A Tier I provider might be little more than a warehouse, while Tier IV is considered enterprise-ready and must deliver: 
No single points of failures

99.995% uptime per year

2N+1 infrastructure, comprising two times the amount required plus a backup

96-hour power outage protection
Tier III offers a sometimes overlooked compromise on price. Companies without international reach and/or consistently high web traffic may not require the more costly Tier IV capabilities. Although Tier IV is limited to 26.3 minutes of downtime per year, Tier III must still deliver a respectable 99.982% uptime, or in other words no more than 1.6 hours of downtime. The power protection requirement is 72 hours. 
The fall-off from Tier III makes other data centre options less attractive for many business applications, although housing non-mission critical workloads at lower tiers, possibly as part of a blended solution, can lower overhead costs.
Within any tier, and perhaps especially in the competitive Tier IV market, there remain an array of options meeting the standards. Companies will want to ensure that any potential data centre partner has experience serving comparable organisations, measured in terms of size, industry, infrastructure complexity, data load, uptime requirements, and so on. 
5) Reach
With rampant consolidation in the data centre industry, some organisations may benefit from the expanding global reach of certain providers. Being able to keep UK data centre services with the same company providing colocation or hosting solutions in EMEA, Asia-Pacific, and/or the Americas can simplify contracting and offer an edge in negotiations. 
Organisations will need to decide early on in their search whether a larger, multinational or global data centre provider is a necessity, or whether small providers with a single site or a concentration in a certain region are acceptable. Factors to consider can span the prestige associated with a top name, to the potential cost-savings available when smaller outfits are eager to win the business. 
6) Security
Physical security tends to be a top priority among data centre providers, generally outstripping what an enterprise can implement on its own. Look for the full array of security features:
Perimeter security, including fencing or other barriers limiting ingress and egress, metal detectors and scanners, and 24/7 manned guard stations.

Building impermeability with good structural design, such as pylons with vehicle stopping power, reinforced walls, roof protection, vent security, and a windowless environment.

Closed circuit security monitoring with comprehensive coverage of the facility and data archived for a reasonable period of time.

Multiple layers of access barriers from the guard station to the server room, to include mantraps for "one person at a time" authorisation and biometric access features, such as fingerprint and retinal scans. Access logs should, of course, be maintained.
Cybersecurity is a more complicated topic, with shared responsibility shifting between the contracting organisation and the provider based on the type of service supplied. Simpler hosting arrangements frequently put more onus on the provider to secure the infrastructure, with the contracting organisation ensuring its applications are appropriately locked down. Colocation scenarios will vary based on who owns and touches which types of equipment, so it's important to dig deeply into these issues as part of early-stage discussions. Keep an eye out for providers that can help with things like DDoS protections, network security, and threat detection.
7) Backup and Disaster Recovery
Another area where data centre providers can deliver significant advantages is in backup and recovery. Many providers offer geographically disparate, mirrored facilities with automatic failover in case of outage. Such service can provide protection against natural incidents, such as hurricanes and earthquakes, as well as manmade issues. Service level agreements should specify any downtime expected during failover and the process and timing for restoration to the primary data centre.  
8) Access and Maintenance Flexibility
In colocation scenarios, internal staff will need to gain access to the servers, storage arrays, and networking equipment housed in the facility. Many companies also prefer to work with their own choice of outsourced maintenance providers and need to open access to the colocation facility to these vendors as well. 
It is important to check the details of authorisation and access, especially any time-of-day limitations or other restrictions on who can be on site, to do what work, and when. 
Although usually not an issue for Tier IV facilities, given the exceedingly high uptime requirements, control over scheduled downtime is important to establish as well. Can the provider take the facility or particular equipment offline without notice or without the company having veto power over the timing and duration? If so, it's essential to know of this possibility before signing the contract.
On the other side of the coin are the managed service offerings from the data centre provider, which can reduce the need for company personnel to head on-site and otherwise transform traditional colocation into a more hosting-esque solution. Managed services may include equipment leases, network administration, infrastructure maintenance, incident troubleshooting, break/fix, and more.
If going with a more "hands off" option, it is important to consider whether the colocation provider supplies its own managed services or outsources some or all of the tasks to other entities. If the service is outsourced, the contracting organisation should vet the additional provider(s). Company representatives may also want to evaluate the costs passed through to them against other options, such as directly outsourcing maintenance to its own choice of third party provider.
As a result of the increasing focus on managed services as a revenue generator for many data centre providers, companies that are intent on retaining direct control and responsibility for IT assets, or on using their own outsourcing provider, will want to check the fine print in advance. This is to ensure they can access their equipment, as desired, and to guarantee that no artificial barriers push them toward the provider's own service offerings.
9) Green Credentials
Companies and customers are increasingly interested in mitigating the environmental impacts of their data centre functions. This has led to increasing options for carbon-neutral and other greener data centre offerings.
We already mentioned the potential in particular locations, such as cold-weather environments where natural cooling lowers air con energy demands, but choosing a data centre provider operating in the Norwegian fjords or the geothermal rich Icelandic landscape aren't the only options for going green. Various providers are turning to solar panels, wind power, hydroelectric options, artificial intelligence in DCIM systems, and various efficiency measures to decrease their footprints. 
As a motivator, we should all keep in mind that the more organisations that incorporate green requirements in procurement and contracting, the stronger the push for the data centre industry to innovate. Over the long run, concerted effort by data centre customers to select environmentally considerate solutions will help mitigate the environmental impact, as data volumes and thus data centre demands continue to explode.
10) Price and Value
Every organisation has a budget and needs to spend it wisely. Different facility features and services covered here will be more important to one company than another. Balancing priorities against cost is generally the final step in making a choice of provider capable of delivering the greatest value.