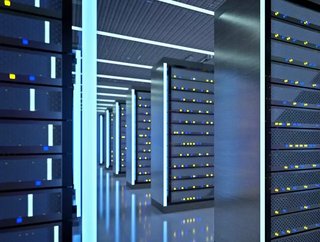 As businesses digitalise data centres are growing in importance we take a look at some of the world's 10 largest data centres and the services they provide
Colocation through data centres, where equipment, space, and bandwidth are available for rental to retail customers, can be an effective strategy to remove the costly elements of server management and maintenance. Businesses that have opted to store their servers in a professionally managed data centre have been able to free up budget to invest in growth. More and more businesses are opting to use data centres as a way to boost their strategies as we emerge from the pandemic. There are data centres all over the globe and we take a look at the biggest ones to see how they support businesses as they digitalise.
1 - China Telecom
Based in Hong Kong, China Telecom is one of the largest data centre providers in the world with an area of 10.7 million square feet. Offering a complete, end-to-end suite of custom-built IT network solutions, China Telecom can provide its customers with network architectures, managed cloud and data centre services, security, content delivery, unified communications and mobility solutions. In 2000 the company established its first overseas office; now the company serves 41 countries and regions. Leveraging its vast network resources of 47 submarine cables with 74T in intercontinental capacity and 223 Points-of-Presence (PoPs) around the world, China Telecom offers a high-performing global network for international carriers, multinational enterprises and overseas Chinese customers.
2 - China Mobile
Also based in Hong Kong, China Mobile International Limited (CMI) data centre is a wholly-owned subsidiary of China Mobile. The data centre is mainly responsible for the operation of China Mobile's international business. China Mobile established CMI to provide better services to meet the growing demand in the international telecommunications market. Currently, the company has more than 70 terrestrials as well as submarine cable resources worldwide. With 7.7 million square feet of data centre space, the company has a total international transmission bandwidth of over 90T and a total of 180 POPs. Since its establishment in 2010, CMI has expanded its footprint in 37 countries and regions.
3 - The Citadel Campus
The Citadel Campus at the Tahoe Reno Industrial Centre (TRIC) is spread over 1,000 acres and has up to 7.2 million square feet of data centre space designed to exceed Tier IV standards. Based in Tahoe Reno, Nevada it is the world's largest data and most advanced centre campus. The opening of the superscale TAHOE RENO 1 data centre in 2017 at the campus marked the creation of the world's largest technology ecosystem. It is powered by 100% renewable energy.
4 - Range International Information Group
Located in Langfang, China, Range International Information Group is a next-generation cloud computing data centre with an area of 6.3 million square feet. Collaborating with IBM, Range runs the data centres to provide services to private enterprises and Chinese government agencies.  As part of the collaboration, IBM provides design services, technology, training, solutions and business applications.  The facility promotes economic growth and serves as an IT hub for the region to service the increasing demand for cloud computing and mobile devices.
5 - Switch SuperNAP
SuperNAP is developed and operated by Las Vegas-based company, Switch and has 3.5 million square feet of data centre space. Providing colocation, telecommunications, cloud services, and content ecosystems, Switch innovates to sustainably progress the digital foundation of the connected world. It focuses on enterprise-class and emerging hybrid cloud technology solutions. The SuperNAP data centre is claimed to be the world's only Tier 5 Platinum hyper-scale data centre ecosystem. Its prime campuses are located in Las Vegas and Tahoe Reno, Nevada; Grand Rapids, Michigan; and Atlanta, Georgia.
6 - Digital Realty
First established in 2004, Digital Realty Trust  is built on the foundation of digital trust with core values driven by customer centricity, excellence, and teamwork. Digital Realty supports the data centre, colocation and interconnection strategies of customers across the world, ranging from cloud and information technology services, communications and social networking, to financial services, manufacturing, energy, healthcare and consumer products. The company acquired DuPont Fabros Technology in 2017 to enhance its ability to serve top US metro areas and expand its hyperscale product offering. Digital Realty has over 290 data centres in over 24 countries spanning six continents.
7 - CWL1
Located near Cardiff in Wales, CWL offers small and large businesses a range of benefits from being "out-of-town": a campus that is at scale and offers high security, low environmental risk, easy access and leading economics. It's one of the largest data centres in Europe providing cloud hosting, private data Halls and colocation solutions to enterprise clients. CWL1 offers 270 MW+ of upgradeable power availability, Tier III standards, and is future-proof through modular construction mode. With 1.4 million square feet of data centre space, it has incredible growth potential, and its flexible approach allows it to offer Enterprise Colocation Hosting at competitive pricing.
8 - Utah Data Centre
Code-named Bumblehive, the Utah Data Centre is the first Intelligence Community Comprehensive National Cybersecurity Initiative (IC CNCI) data centre designed to support the Intelligence Community's efforts to monitor, strengthen and protect the nation. It's designed to cope with vast increases in digital data that have accompanied the rise of the global network and has 1 million square feet of data centre space. Its huge twenty building complex also includes water treatment facilities, chiller plants, electric substation, fire pump house, warehouse, vehicle inspection facility, visitor control centre, and sixty diesel-fueled emergency standby generators and fuel facility for a 3-day 100% power backup capability.
9 - QTS: Atlanta Metro
Located in Atlanta, Georgia, QTS: Atlanta Metro has its own on-site Georgia Power substation and direct fibre access to a wide variety of carrier alternatives. The site is currently in the third phase of a multi-year expansion that will more than double its original 200,000 square feet of raised floor space. Currency, QTS: Atlanta Metro has 990,000 square feet of data centre space.
10 - Yotta NM1
Yotta NM1 is a Tier IV Data centre located in Panvel, Maharashtra. With 820,000 square feet of data centre space, it's fitted with top-notch facilities. India's largest data centre, it is a subsidiary of Hiranandani Group andincludes 7,200 Racks, 1.4 Design PUE and 1.4 Design PUE.