Top Ten Technology Consultancies - BCG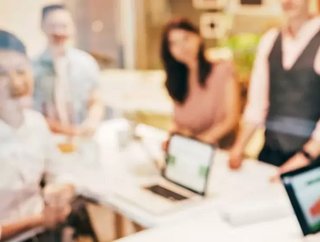 We take a closer look into BCG, who was featured in our comprehensive list of the top ten technology consultancies in this month's magazine...
Business Overview:
Boston Consulting Group (BCG) is an American management consulting firm founded in 1963. BCG is one of the three biggest employers in management consulting, known as MBB or the Big Three. The firm was founded by Bruce Henderson in 1963 as part of The Boston Safe Deposit and Trust Company. Henderson had previously been employed at Arthur D. Little. In 1973, Bill Bain and others left BCG to form Bain & Company. In 1974, Henderson arranged an employee stock ownership plan so that the employees could make the company independent from The Boston Safe Deposit and Trust Company. The buyout of all shares was completed in 1979. As part of the federal government's auto bailout program, Boston Consulting Group was paid as much as $7 million to advise General Motors and Chrysler to help costs and overhaul operations.
DigitalBCG:
When it comes to the digital transformation of business, the future is now. Companies across the economy are using digital technologies and advanced analytics to unlock new sources of economic value and achieve step-function improvements in productivity, flexibility, and speed. DigitalBCG Immersion Centers take clients beyond a traditional experience. They allow you to see firsthand how digital will impact your company and your strategy—and the changes you will confront along the way. Companies can't create digital value in a vacuum. BCG helps companies own the digital future through the coordinated collaboration of agile, cross-functional teams. BCG is grounded in insight, empowered by technology, and armed with an impetus for action. Every company must embrace its digital future. But how it plays out will vary widely depending on the specific sector of the economy. BCG combines in-depth industry expertise with a deep understanding of the disruptive potential of the latest technologies.
BCG in the technology sector:
How can technology companies thrive in an increasingly instrumented, intelligent, and instant market? Incumbents face the challenges of agile transformation and the threat of disruption. Startups face long odds for achieving significant market share. Successful companies innovate in continuous-release software development, omnichannel customer engagement, and flexible supply chains. They also strengthen core disciplines such as capital allocation, productivity, and pricing. These trends determine who wins—and who gets left behind. New technologies are reaching market penetration in a fraction of the time it took older technologies to do the same. Disruptors are capitalizing on existing infrastructure and leaping ahead in market share. Consumers are demanding faster connectivity, greater interoperability, and ever more innovative products and solutions. To survive, companies have to rethink how they do business. Many companies in the technology sector are taking advantage of the changes in the market by enhancing their capabilities. They are becoming more sophisticated in their approach to capital markets, in developing deep consumer insight, in building software capabilities and in developing pricing strategies. BCG is helping many digital devices, software, and IT services companies via our proven concepts and frameworks.
BCG and COVID-19:
As the business impact of the COVID-19 crisis mounts, leaders in every industry are moving urgently to protect employees and build resilience. Governments are mobilizing to safeguard citizens and manage economic fallout. Immediate action is critical, but leaders must also embrace a new agenda—one aimed squarely at what comes next. Now more than ever, business and government have a crucial role to play in protecting people's health, bolstering the economy, and developing both practical solutions and game-changing innovations. At BCG, they are working with companies and public-sector organizations around the world to manage the impact of the coronavirus, with actions ranging from rapid responses to more fundamental, strategic shifts. They are also helping leaders look much further ahead and envision how the crisis will continue to affect the competitive environment and what society will need in the coming months and years.
Find out more about BCG here.