Top Ten Technology Consultancies - Deloitte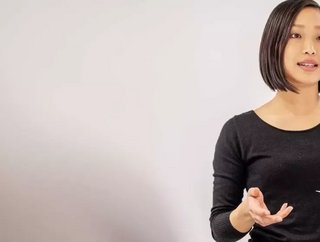 We take a closer look into Deloitte, who was featured in our comprehensive list of the top ten technology consultancies in this month's magazine...
Business Overview:
Deloitte is a multinational professional services network. Deloitte is one of the "Big Four" accounting organizations and the largest professional services network in the world by revenue and number of professionals with headquarters in London, United Kingdom. The firm was founded by William Welch Deloitte in London in 1845 and expanded into the United States in 1890. It merged with Haskins & Sells to form Deloitte Haskins & Sells in 1972 and with Touche Ross in the US to form Deloitte & Touche in 1989. In 1993, the international firm was renamed Deloitte Touche Tohmatsu, later abbreviated to Deloitte. In 2002, Arthur Andersen's practice in the UK, as well as several of that firm's practices in Europe and North and South America, agreed to merge with Deloitte. Deloitte provides audit, consulting, financial advisory, risk advisory, tax and legal services with approximately 312,000 professionals globally.
Its services:
Audit & Assurance - Audit is about much more than just the numbers. It's about attesting to accomplishments and challenges, and helping to assure strong foundations for future aspirations. Deloitte illuminates the what, how, and why of change so you're always ready to act ahead.
Consulting - Innovation, transformation and leadership occur in many ways. At Deloitte, their ability to help solve clients' most complex issues is distinct. They deliver strategy and implementation, from a business and technology view, to help you lead in the markets where you compete.
Financial advisory - Part of Deloitte's global Financial Advisory business, they are a UK team of over 1,500 specialists advising on protecting, enhancing and realising value in companies, organisations and specialist assets.
Legal - Deloitte Legal combines market-leading lawyers, consultants and technology experts to provide clients with new solutions to legal problems. Enabling their clients to experience the future of law, today.
Deloitte Private - Privately owned businesses are the engine room of the UK and global economy. Deloitte Private brings the breadth and depth of the firm's services to entrepreneurs, families, businesses and their private shareholders. A distinctive market deserves a deliberately different kind of service.
Risk advisory - Leading organisations understand that risk is a source of competitive advantage. By managing risk more effectively these organisations unleash their full potential, creating and protecting value for all of their stakeholders.

Deloitte in the news:
American Airlines and Deloitte partner to provide 40,000 pieces of critical personal protective equipment to frontline health care heroes. In a joint effort to help meet the nation's ongoing need for medical supplies amid the coronavirus (COVID-19) outbreak, American Airlines and Deloitte are working together to deliver critical supplies to a hard-hit area of the United States. "We're all fighting this virus together, and American is proud to leverage our long-standing corporate partnership with Deloitte to make a difference in New York," said Doug Parker, Chairman and CEO of American. "Thanks to Deloitte's ingenuity and generosity, these critical supplies will help safeguard and support those working on the frontline to care for others."
"We are grateful to collaborate with American to help transport life-saving medical supplies to the hospitals on the frontlines of the COVID-19 crisis," said Punit Renjen, Deloitte Global CEO. "Deloitte's purpose is to make an impact that matters. By donating our unused ticket credits, we are able to make a small but meaningful impact in the global fight against this pandemic."
In April, American delivered 1,000 onboard amenity kits which were distributed to doctors and nurses who are staying in area hotels.
"It all started when American reached out to see if we had any shipping needs, and the ask couldn't have come at a better time," said Mark Kostegan, Senior Vice President and Chief Development Officer of Mount Sinai Health System. "Thanks to the generosity of Deloitte and the coordination of American Airlines, we'll be receiving 40,000 medical gowns to support our health care heroes on the front lines in their continued fight against this pandemic."
American Airlines is committed to caring for people on life's journey and remains dedicated to addressing the needs of different communities affected by the coronavirus (COVID-19) pandemic. In cooperation with its generous customers, American has raised more than $3 million to support the American Red Cross and its volunteers who are on the frontlines of the COVID-19 pandemic. Supply kits have been provided to the Mount Sinai Hospital in New York City; Dana-Farber Cancer Institute in Boston; and St. Jude Children's Research Hospital in Memphis, Tennessee, to support medical professionals on the frontlines.