UK Tech Awards 2020 crowns Revolut company of the year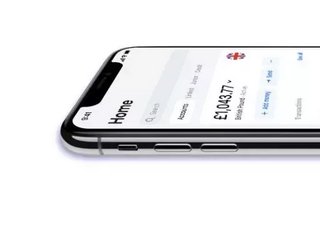 Ocado and SDL bosses are joint winners of tech CEO the year in UK Tech Awards 2020. More winners announced...
The UK Tech Awards has announced its 2020 winners, with fintech company Revolut taking the top spot for company of the year.
Ocado's Tim Steiner and SDL's Adolfo Hernandez claimed joint tech CEO of the year, while TransferWise was dubbed tech growth business of the year.
Full list of winners
Tech deal of the year, sponsored by Rothschild & Co - THG Holdings plc (The Hut Group)
Tech Journalist of the Year, sponsored by Luther Pendragon - Jamie Nimmo, Mail on Sunday
Tech growth business of the year, sponsored by ECI Partners - TransferWise Ltd
Tech for good award - Twinkl Ltd
Tech investor award - Hg 
Best use of tech in the digital economy award, sponsored by Zeus Capital - Babylon Health
Tech Innovation of the Year - Oxford Nanopore Technologies Ltd
Tech businesswoman of the year, sponsored by Silicon Valley Bank - Elona Mortimer-Zhika, IRIS Software Group
Tech CEO of the year award, sponsored by Oakley Advisory Limited - joint winners Adolfo Hernandez, SDL plc and Tim Steiner, Ocado Group plc
Tech company of the year, sponsored by Arma Partners - Revolut Ltd
Jass Sarai, UK technology, media and telecoms industry leader at sponsor PwC, said, "Despite this being an incredibly difficult year, the UK's tech industry has shown amazing resilience while demonstrating the crucial role it serves for both society and government. This year's UK tech awards nominees and winners are a testament to this, none more so than the winners of the 'tech for good' award Twinkl, who have helped keep many schools, teachers and pupils connected during unprecedented circumstances.
"I am hugely confident that the UK's tech industry will continue to flourish and thrive, and that we will remain an important centre for global investment, innovation and growth for many years to come."
'A fantastic place to create and scale'
Erin Platts, head of EMEA and president of the UK branch of sponsor Silicon Valley Bank, said, "The UK continues to be a global leader and a fantastic place to create, grow and scale innovation businesses. This is reflected in global and domestic investments into the UK's innovation economy with 2020 seeing almost similar investment capital levels compared to a record year in 2019. The UK Tech Awards is one of the leading platforms to shine a spotlight on the achievements of leaders within the UK innovation economy. As an ecosystem, we have an incredibly important role to play in contributing to and driving the UK's future economy in a post-Covid-19 world. 
"Despite some realtime headwinds, I am very optimistic and confident that the innovation sector will be a leading light and continue to show strong resilience across the country and indeed throughout Europe during the rest of 2020 and beyond. At Silicon Valley Bank we're proud to continue our partnership with the UK Tech Awards by recognising and supporting those stand-out technology businesses and their leaders that continue to drive growth, disruption, inclusion and innovation in making the UK a leading global innovator."