Welcome to the $154bn Smart Building Automation revolution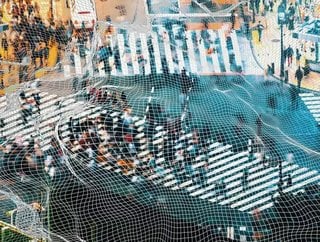 The past five years have seen the increasing digitalisation of our urban environments, and this trend is showing no sign of slowing down as both the pub...
The past five years have seen the increasing digitalisation of our urban environments, and this trend is showing no sign of slowing down as both the public and private sectors work to deal with the exponential increase of people who live in cities. By 2045, it's expected that around 6bn people will live in cities. It's no wonder then that the world's leading technology firms have focused on operating ahead of the smart city adoption curve. 
Projects range from sustainable transportation initiatives to free wifi, with major tech firms embarking on ambitious (and sometimes controversial) smart developments in major cities. But the scale of these projects can present a significant obstacle to completion, as logistics, funding and regulatory approval become more complex the larger the scale of the undertaking. 
This isn't to say that the digital transformation of the modern city is a doomed affair; the process may end up being more bottom up than top down. 
A new report by Research and Markets has predicted that, by 2026, the global Smart Building Automation Systems Market will surpass $154bn per year, an 11.5% CAGR compared with 2017. Reportedly fueling this growth are several key factors, including the growing need for integrated security and safety systems and decreasing operational costs. 
Megatrends like the advent of 5G adoption - and its subsequent inviggoration of the IoT industry's capabilities - are boosting the adoption of intelligent and integrated systems of smart monitors, security systems and energy efficiency controls. Wojciech Szczepucha, a Cloud Solutions Architect at PGS Software, notes that "smart building solutions work on the same concept as their city counterparts – record data for various processes through IoT and other sensors, than use advanced computing capabilities to refine, learn and improve." 
The key areas of focus that Szczepucha highlights include energy efficiency, premises navigation and access and increased visibility into premises operations - all largely driven by IoT technology. With regard to this last point, he notes that "many assume that it only focuses on new constructions, built from the ground up with some form of smart building design architecture. While new builds can certainly take greater benefit – including smart power, energy or utilities into account from the start – that doesn't mean existing buildings can't benefit, too. After all, the key ingredient here are smart building sensors and IoT devices, all of which can be added anywhere." 
While major technology players like Siemens, Schneider Electric and Johnson Controls currently hold commanding presences in the space, there are a number of startups across the globe working to bring the power of the IoT to smart buildings and revolutionise the cities of the future from the ground up. Here is Gigabit magazine's breakdown of some of the startups tackling the key areas of Smart Building Automation. 
SEE ALSO: 
Energy efficiency - Greenbeat 
Based in Oslo, Norway, the sustainability tech startup is working to use green roofing and urban agriculture solutions to increase energy efficiency and reduce its customers' carbon footprints in urban environments. Greenbeat uses an AI-powered network of IoT sensors in order to monitor and improve plant health.
According to the company, "the roof act as a sponge. It absorbs, retains and evaporates rainwater and delays runoff. Severe weather conditions, such as the droughts and heat waves observed in spring and summer 2018, make it difficult for green roofs to survive. With IoT and real-time monitoring of critical parameters, we develop predictive and automated maintenance solutions reducing plant mortality and costs." 
Navigation and access - Doordeck
Rather than have its customers install proprietary access controls or go through costly system overhauls, UK-based smart building startup Doordeck's selling point is the ability for its smartphone credential security system to bolt onto any existing access control system. 
"Say goodbye to access cards and keyfobs. Say hello to the card you're already carrying; your smartphone. It's better for users and better for building managers. Doordeck works alongside nearly all existing locks with minimal hardware, and opens up a whole new way to control your space," says the company site. 
The startup's SaaS access control solution starts at around $24 per month, with unlimited users and is currently being employed by tech giant Cisco and University College London. 
Increased Visibility - Scanalytics Inc
Aimed at convention centre operators and retail companies in general, Scanalytics Inc was founded in 2013 and is based in Milwaukee, Wisconsin. The company prides itself on turning "physical spaces into intelligent environment through predictive consumer behaviour analytics." 
In short, the company builds electric floor tiles which act as sensors to record and analyse foot traffic, in order to help its customers optimise workforce scheduling, space utilisation, marketing and advertising campaigns. 
"Scanalytics is leading the transition of the physical world to the internet. Our company is doing that through providing categorically superior sensors that monitor how people move in physical spaces," says Joe Scanlin, Scanalytics CEO & Co-Founder.