What are the Top 5 Tech Stocks: September 2020?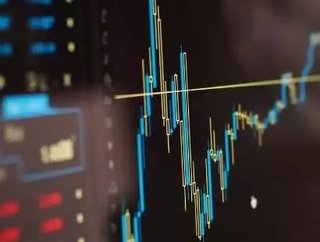 Measuring growth momentum in the top 5 tech stock in September 2020...
The technology sector is an embodiment of various businesses that have the ability to sell consumer goods and services, within fields such as artificial intelligence, computer and software management - alongside further industries that relate to information technology (IT). This sector comprises some of the largest tech companies to market capitalization, globally. These include: Microsoft Corp. , Apple Inc. , and Amazon Inc.  
Tech stocks, as illustrated by the Technology Select Sector, have adequately outperformed the broader market, contingent upon investors with a total return of 56%, compared to the S&P 500's total return of 22.5% over the previous year. Below are the current tech stocks that have had the highest total return over the past 12 months; top 5 tech stocks with the most momentum:
NVIDIA Corp. Total Return - 197.1%
Advanced Micro Devices Inc. Total Return - 164.4%
Apple Inc. Total Return - 136.3%
Technology Select Sector. Total Return - 56.0%
S&P 500. Total Return - 22.5%
With pride of place at the top of the table, NVIDIA employs in the development, design and manufacturing of computer graphics processors, chipsets and other related multimedia software management systems. Their recorded revenue sits at $3.9 billion, up 50% and a 13% increase in net income. CEO Jensen Huang has ascertained that this enthused gain of growth has formed within their gaming products. The performance of the company reflects this, and in part, has expanded the use of said gaming products within the current global pandemic. 
Tech giant Apple Inc. is engaged in the manufacturing, design and development of smartphone technology, computing, tablets and a variety of other Apple related software services. It is no secret that Apple has been continually increasing their product line, alongside the technological processes that go hand-in-hand with them. They announced in July that they ascertained a 12% gain in net income, with an 11% increase in quarterly revenue. The most prominent of their market derived from international sales, at 60%. 
How will the tech stocks differ in October 2020?