What IT teams can learn from the World Cup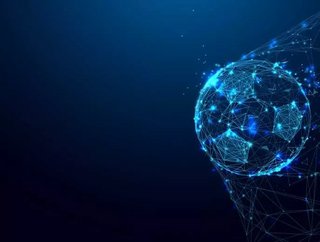 The 2018 World Cup has begun, and we have already seen some great matches, sound tactics, enthusiastic fans and good sportsmanship. When watching footba...
The 2018 World Cup has begun, and we have already seen some great matches, sound tactics, enthusiastic fans and good sportsmanship.  When watching football, there is so much we can learn – it's not just about luck or chance, there is a lot of work that goes into a winning team. There are many lessons we can learn from the sidelines, such as team work, leadership and resilience. Six IT experts have given us their thoughts on what the world cup teaches IT teams…
Have a game plan
Ed Owen, EMEA Cloud Sales Manager at Zerto noted, "The journey to the World Cup takes preparation, and resilience, for players and teams to stand back up after each tackle, and each loss, and keep playing at the top of their game. You can bet that all the teams have run through their tactics to respond to each different scenario over and over again.
The same should be true for businesses preparing to address a security threat. Strict testing of a disaster recovery (DR) plan should be done on a continuous basis, especially in highly regulated industries, such as healthcare, where testing should be undertaken monthly as a minimum. As well as habitually testing the DR plan, it should also be thoroughly documented – like different plays in a game strategy ­­– and understood so that the entire team know what to do if it needs to be engaged.
Resilience is critical for business team success. It may be cyber attacks rather than conceding goals; however, embracing the challenges of various disruptions, and planning how to overcome them, will ultimately determine who is left holding the trophy and winning for their customers."
Preparation is key
Steve Gailey, Solutions Architect at Exabeam added, "Sun Tzu, the famous Chinese general and author of The Art of War, is often quoted by football managers for his insight into the strategy and tactics of battle. His words "defence is the planning of an attack" ring true, both for football and for cybersecurity. Preparing for the inevitable attack – by looking internally for patterns and trends rather than externally – is an effective defence strategy. Like football managers analysing the data of their own team to understand where the weaknesses are – with the insight informing strategy for the upcoming game – security managers need to understand their own data. In cybersecurity, analysing your own data for the trends and patterns of normal user behaviour gives you a strong baseline from which to identify suspicious activity. Understanding what is normal user behaviour – and what is not – is key to uncovering threats. Defence is the best offence." 
See also:
Always keep your eye on the ball
Nigel Tozer, GDPR Specialist at Commvault commented, "At the World Cup, you'd expect the goalie to keep his eye on the ball – especially when the stakes are high in the final few minutes of a cup final.
We all know the disappointment that ensues when your team's goalkeeper lets one in, and it costs you the game. And the same thing is true for IT teams preventing data breaches by effectively managing personal data. If an IT team takes its eye off the ball – and fails to profile the data they manage against the risk its content presents, wherever it is – it could very quickly find itself standing outside the penalty box, as an intruder takes an unwelcome free kick at their systems.
And what's worse, rather than just losing the match, businesses could find themselves under scrutiny from the ICO for falling foul of GDPR – not just missing out on the FIFA World Cup's £28 million prize money, but potentially facing up to £17.5 million in fines. In football, the stakes are high so you need to be sure to keep your eyes on the ball and the same is true with GPDR. If you don't understand your data, you can't be compliant."
Have passion
Hubert Da Costa, VP and GM EMEA at Cradlepoint said, "It is the football manager's passion that is key in motivating the squad – and IT teams can learn a lot from this. A leader of a team can take them in the right direction and challenge them to work harder and go further, as long as there is genuine passion. When teams are motivated, the whole company benefits. And as leaders, we need to remember that true leadership goes beyond bottom line results – scoring goals is the aim of the game, but we need to ensure the team is happy and healthy too."
Don't score an own goal
Luke Brown, VP EMEA at WinMagic commented, "The goalkeeper is arguably one of the most important members of a football team as he or she is the last line of defence to prevent the other team from scoring. And as Brian Clough once famously pointed out, a save is worth as much as a goal. Organisations need to apply that same principle to their security posture and put in place one final layer of protection so that if they do suffer a data loss incident, the impact will be minimised. The key lesson that organisations can learn from the World Cup is that end-to-end encryption is the ultimate goalkeeper. Even if cyber criminals manage to access your firm's data – the equivalent of the striker finding the back of the net – the result is worthless. If the data is encrypted it'll be as much use to the cyber criminal as a referee who's wearing a blindfold and has no a whistle."
Look after your fans
Tom Harwood, Chief Product Officer and Co-Founder at Aeriandi concluded, "In football, as in any team sport, the fans are the real heroes. They are the team's ambassadors to the world, wearing the colours and chanting their support through failure and success. The same holds true in business – your customers can be your greatest supporters and evangelists. When interacting with your fans – often through the contact centre – you want to ensure they have the best possible experience. Providing timely and personalised support is often the focus, but protecting your fans is just as important. The interactive nature of customer calls to a contact centre means they are a prime target for fraudsters, those who aim to manipulate agents into unauthorised account access and data theft.
Thankfully there are a variety of technology-based solutions businesses can use to protect their fans. Secure payment platforms, biometric authentication and fraud detection technology are just some of the innovative ways contact centres can fight the fraudsters. In a world where information is easily accessible from Twitter, Facebook and other social media sites, businesses must ensure they remain vigilant for social engineering and manipulation attempts. Providing a first-class customer journey is a great result, but fighting the fraudsters for your legion of fans is trophy-winning material."
As the world gets ready to cheer various teams to the final, IT teams can get ready to join in the fun and learn valuable business lessons too.