What's behind Industry 4.0?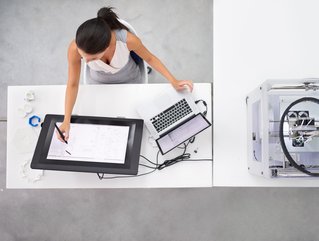 Jason Chester, Director of Global Channel Programs at InfinityQS shares his ins...
Jason Chester, Director of Global Channel Programs at InfinityQS shares his insight into the wave of digital innovations spreading across the manufacturing industry. 
"If you build it, they will come." This misquoted line from the 1989 Kevin Costner film, Field of Dreams (in which Costner actually said "if you build it, he will come") has become somewhat of an axiom within the technology industry. The industry has become indoctrinated in the idea that if you build great technology, then customers will buy it in droves. Ask any struggling technology start-up and they will tell you that this is a fallacy .
A substantial part of the problem is our obsession with selling technology rather than capability, as the industry focuses on selling and promoting technology, features and functionality. Even the term 'solution' has become a distorted, collective term for what technology does, rather than the technological capability that serves an organisation's requirement. 
In reality, the value of technology does not reside in its features or functionality, but almost entirely in the capability it can provide customers. When an organisation develops a new piece of technology, it often wants to make it more innovative than its competitors, but if that does not help customers to address their real-world business challenges and leverage new opportunities, then the technology is arguably worthless.  
SEE ALSO: 
So, what is behind the rapid ascent of Industry 4.0? The term was originally coined as a way to describe the fundamental shift taking place across industrial sectors from isolated electro-mechanical environments to an integrated and information-centric environment. Industry 4.0 has since become synonymous with a number of emerging and maturing technologies such as the Industrial Internet of Things (IIoT), Big Data, 3D printing, Artificial Intelligence (AI), Machine Learning (ML), Augmented and Virtual Reality (AR/VR), Robotics, Advanced Analytics and Human-machine Interfaces, to name just a few.  
By hijacking the term, the technology industry is creating greater frustration and disillusionment across most sectors. Many industry leaders regard Industry 4.0 as a technical wave that may end up bursting like a bubble, as many previous waves have turned out. Is it yet another genre of technologies looking for a problem to solve? From a manufacturing industry perspective, we've somehow lost the empirical meaning of the term.
The stark reality is that the nature of manufacturing is fundamentally changing, and this shift is being driven by the changing environments in which manufacturers operate in particular the consumer markets they serve:
The Digital Consumer is increasingly using digital platforms to search, research and buy, opening up globally competitive markets.

The Promiscuous Consumer focuses less on brand loyalty and more on price, features and availability. 

The Ethical Consumer is sensitive to the conduct of the companies that make the goods they consume, such as sustainability and waste, and are increasingly likely to upcycle and recycle many category of product.

The Social Consumer readily seeks our peer feedback and reviews on products and brands and is increasingly likely to be influenced by good and bad manufacturing practices and product performance.

The Demanding Consumer is increasingly seeking better, faster and cheaper option.

The Unique Consumer is increasingly looking for customisation and personalisation.
Manufacturers are realising that the current traditional manufacturing models are incompatible with addressing these fundamental changes in consumer markets. Instead, the need to re-engineer manufacturing processes, supply chains and even entire manufacturing operations is becoming increasingly critical. This goes beyond continuous incremental improvements, as manufacturers have been engaged in the process for decades and as a result, these initiatives continue to deliver ever decreasing returns.   
What is required is a fundamental baseline shift in the manufacturing cost base, agility, efficiency, productivity, quality, time-to-market and product innovation. This is why we are seeing manufacturers increasingly looking towards innovative digital transformation programs as a central pillar within their operational and strategic planning. However, these digital transformation opportunities are predicated on emerging and maturing technologies, which are converging to make digital transformations a reality.
If manufacturing leaders can put aside the buzzwords and hype, and instead concentrate on how the capabilities that these technologies provide can help to transform their manufacturing operations, they may discover how to effectively address their consumer markets in the 21st century. Perhaps that Kevin Costner quote may eventually become: "If you build it, we will come."
Jason Chester is responsible for the implementation, management, and overall success of the InfinityQS global channel partner programs. With over 25 years of experience working directly within the Enterprise IT industry, Jason has gained a deep understanding of how information technology capabilities can deliver significant and sustainable business value to end-user organisations.